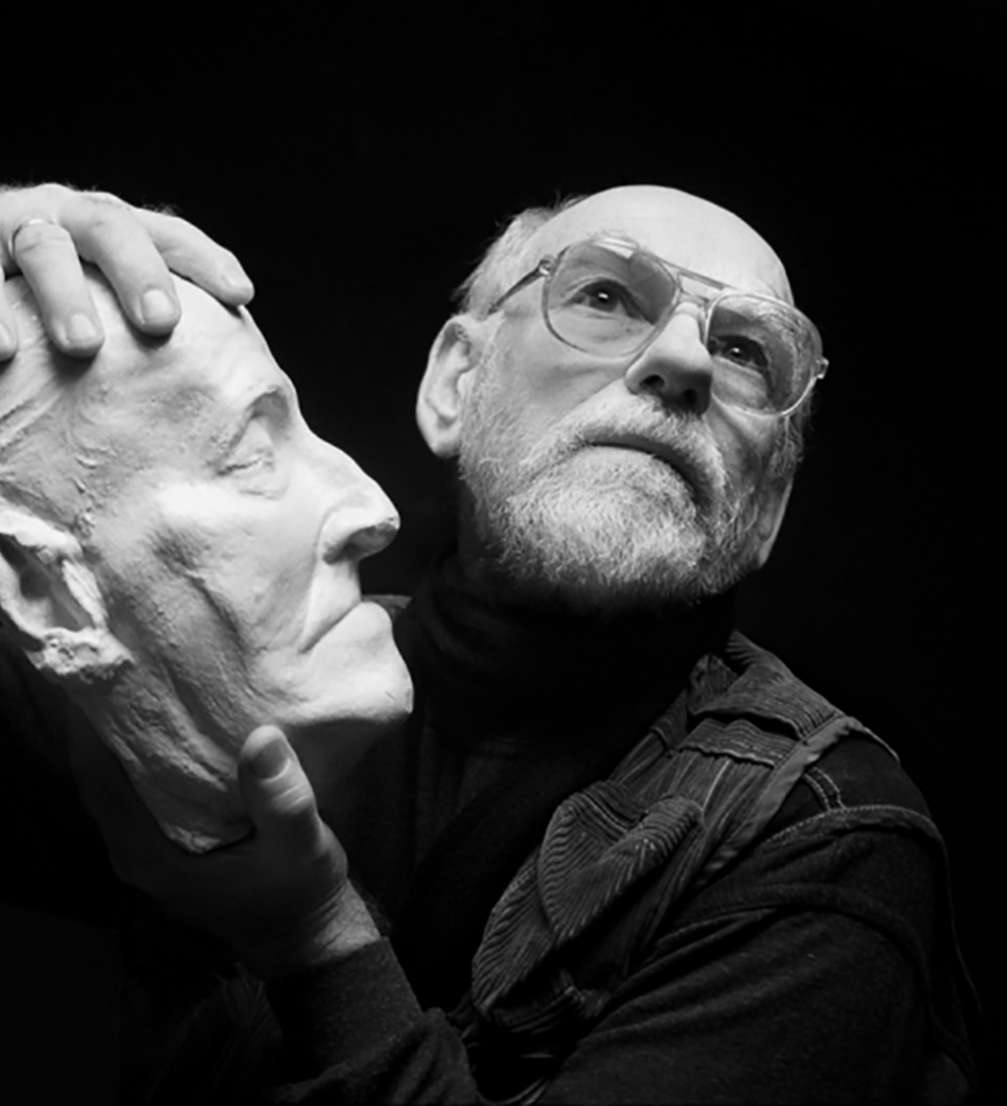 Photo by Wilhelm Mikhailovsky
In dedication to the 80th birthday of the photographer Gunārs Binde, the Latvian Museum of Photography presents an exhibition of his portraits «Binde in front of the Object–lens». The collection is the work of many renown photo artists — friends and colleagues of Gunārs Binde. The show is open from January 11 to February 2.
The displayed photo collection has been put together by the artist himself, receiving his portraits as presents. These works give a view into the different artistic visions of the photographers and introduce Gunārs Binde as a photo model — attractive, photogenic, with a great sense of humour. The portraits are captured by such artists as Michel Auer (Switzerland), Romualdas Požerskis (Lithuania), Maxim Marmur (Russia), Wilhelm Mikhailovsky, Valdis Brauns, Gunārs Kopštāls (Latvia), and many others.
In 1957 Gunārs Binde (1933) started learning photography on his own and after only 2 years he had his first personal exhibition at the Alūksne Local History Museum. The work of the photographer has been displayed in more than 100 exhibitions and has received many awards. In 1967 at the 30th International Salon of Photographic Art in Buenos Aires Gunārs Binde received his first gold medal for his legendary photo of the theatre director Eduards Smiļģis. He has been the author of such films as «Hello Moscow!» («Hallo, Maskava», 1966) «Arms» («Rokas», 1967), «Fireworks» («Salūts», 1975). In 2009 he was awarded with the Order of the Three Stars. Photographs of Gunārs Binde have been included in private collections in Latvia, USA, Argentina, Lithuania, Estonia, Russia, Germany, France, the Netherlands, Poland and Austria.
The exhibition «Binde in front of the Object–lens» is organised by society «Foto.lv», curated by art historian Sarmīte Sīle. The show is open at the Latvian Museum of Photography in Riga, Mārstaļu iela 8, from January 11 until February 2. More information on the exhibition is available on the website of the Museum of Photography.