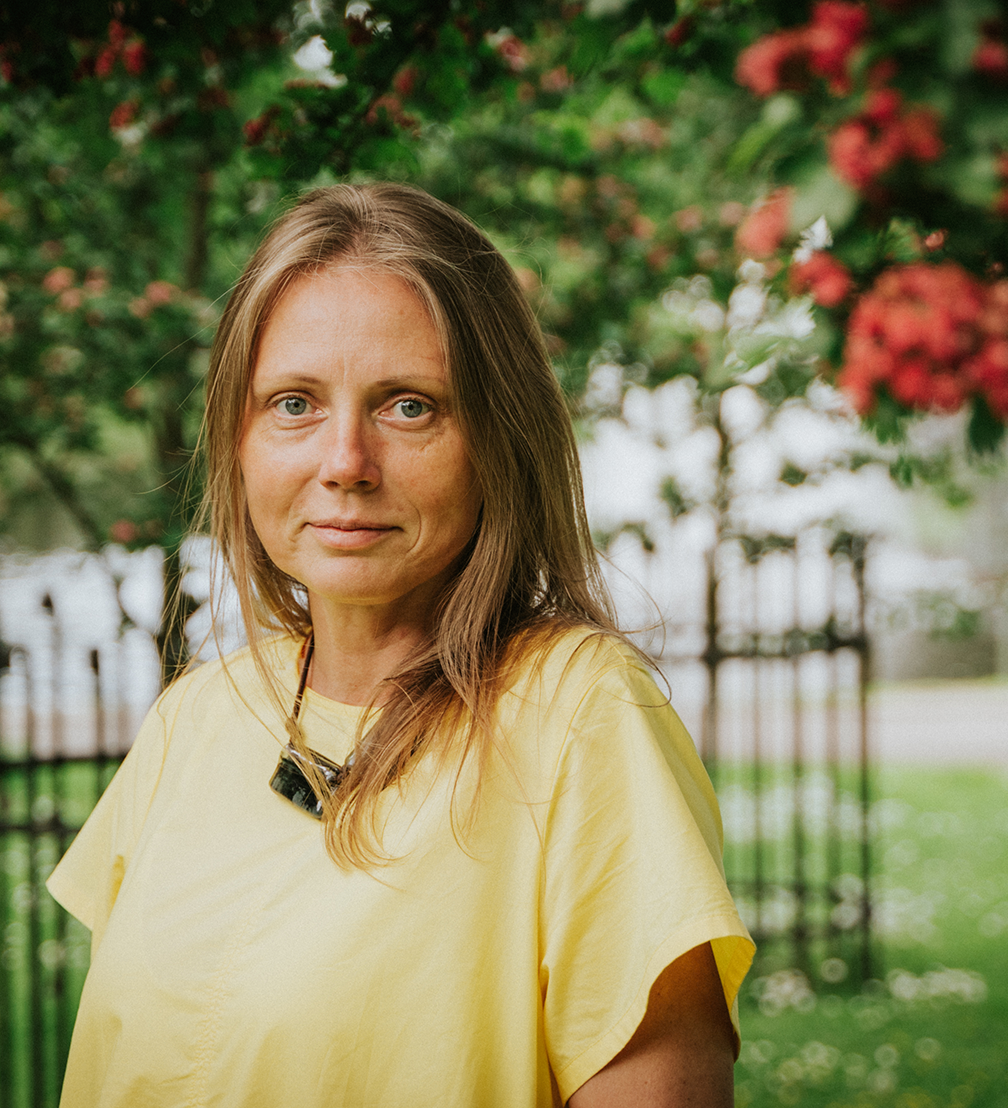 Indra Purs. Photo by Lauris Aizupietis
Landscape architect Indra Purs has a wide range of competences — she has earned a degree not only in landscape architecture but also in finance and management. In addition to working on various research studies and projects, Indra holds senior positions in the Latvian Association of Landscape Architects and the non-government organisation Urban Institute, teaches in Ogre Technical School, and is part of the National Architecture Council, Construction Council, and the International Federation of Landscape Architects. Earlier this year, Indra Purs joined Riga City Architect's Service as the city's Chief Landscape Architect.
Riga's Chief Landscape Architect is a position with a rich history.
Yes, because Riga is so old. This is a part of the city's history that needs to be made more known. There have been various positions in charge of Riga's landscape — although with breaks, someone has cared for it for a long time. In a broader sense, which is not limited to private gardens, but enters the public area, we can talk about a purposefully created landscape in Riga since 1812, when the consequences of the Napoleonic War led to the establishment of a suburban greenery committee. It is a time when suburbs are being depleted, there is frustration among the residents, and the general governor Filippo Paulucci sets up a plan to rebuild the damaged suburbs according to military considerations. Military solutions have had a strong impact on both the architecture and landscape of Riga. But Paulucci also aimed to create a pleasant environment for residents by introducing parks and green streets. Others have continued this work afterwards — the first city's gardeners Johan Hermann Zigra, Georg Kuphaldt, Andrejs Zeidaks. It is useful to look at the history of ideas that formed the landscape of Riga. Now, after a longer break, the position of the city's landscape architect has been restored in Riga to implement strategic administration and ensure that one professional oversees the entire landscape of the city as a whole. I try to fill that position with content and meaning.
Both public and professional understanding of the role of landscape architecture has changed over time. How should we view landscape architecture in an urban context today?
The role of landscape architects was also ambiguous during the time of Zigra and Paulucci, but going back to today, landscape architecture can be defined as the creative endeavour that shapes the landscape as an art material and balances it with functionality. The definition of the landscape itself is enshrined in the European Landscape Convention, which defines it as «a subjective perception of the environment and an understanding of the world» — your landscape will differ from mine. While the reality is what it is, its perception goes through each of us. This subjective view forms both the physical and sensory and emotional spectrum, as well as our cultural preconceptions regarding the components of landscape. At present, the theme of climate is particularly relevant in landscape architecture, but it has always been there, for example, through the idea of a garden city. We are moving towards a more respectful, ethical relationship with the nature, away from fighting it and competing for power. By reviewing our actions, we can create habitats that ensure the wellbeing of both us and other living creatures, as well as the planet — that's the new landscape architecture.
Although Latvia has strong traditions emphasising the importance of nature, our relationship with nature has been rather tense through the 20th and 21st century.
Yes, but we have not lost our proximity to nature and its presence. One of the efforts of the New European Bauhaus is to reconnect with nature, but we have maintained that connection, albeit inconsistently. The geographical context also plays a role here: research on European countries shows that proximity and accessibility of nature increase the closer we are to the North.
When measuring the area of green territories, Riga is one of the greenest European capitals. How does this factor affect the quality of the landscape?
To answer this we must go back to cultural preconceptions — one of the values and characteristics of Riga's residents is to pretend or look more prosperous and refined than they are. Striving for the good makes sense, but we must also appreciate what we have. I believe that the nature of Riga is wonderful. There are not only extensive green areas, but also the vast Daugava, which is yet to be perceived and used in its totality, the proximity of the sea and other smaller waters. Riga's treasures have not yet been identified. We have had our eyes on the Western countries since the 1990s, now it is time to turn that sight back on ourselves.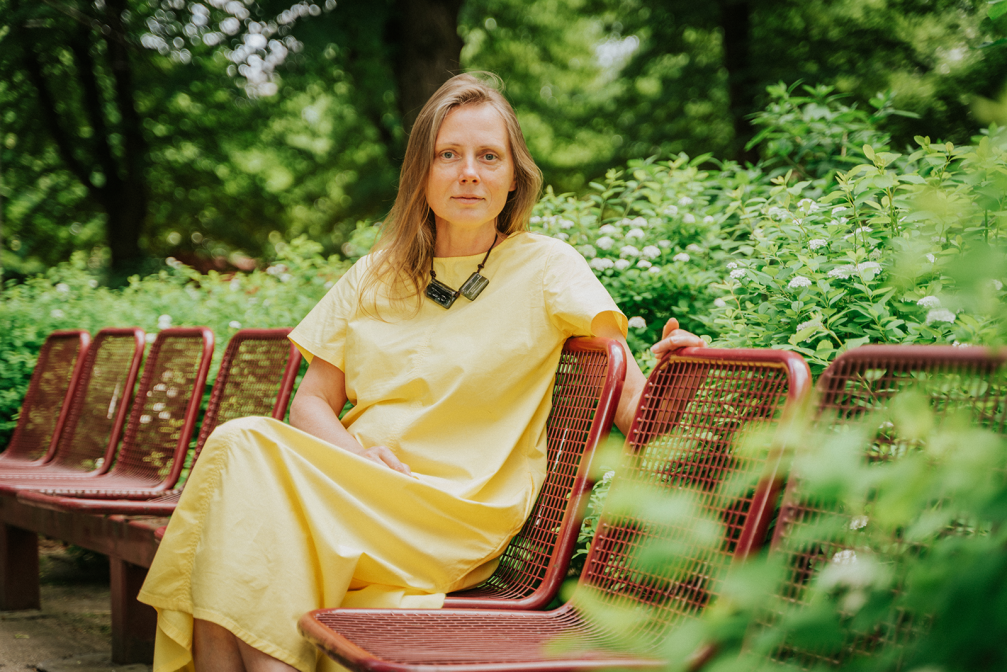 We often associate landscape architecture in Riga mostly with the city centre. How can we view and design the landscape of Riga's suburbs and more remote neighbourhoods?
There's this notion that landscape architecture is only made up of well-designed parks in the city centre, but looking at the historic development of Riga's parks, it is obvious that they have slowly expanded from inner Riga and the Old Town to the centre and then to further neighbourhoods, creating increasingly democratic outdoor space, establishing greenery and recreation areas for the working class. Of course, the landscape of Riga's housing areas is problematic — despite being designed with good intentions, the landscaping is often forgotten or unfinished. That's why we need to look for examples of public life in the courtyards. Landscape architecture isn't just about art, it's about looking for meaning, and it needs to be sought out together. It is through co-creation and discussion that we can understand how to live together. I think Riga is well inhabited by Rigans, they are brave enough and have found their own swimming spots, hang-out corners and dog walking routes. These existing practices should be monitored, encouraged, and perhaps slightly adjusted with an ethnographic approach. If you can feel a touch of elegance in the centre of Riga, its neighbourhoods need to look for their own character, seek out the freedom and democracy of city life, so that all Riga's neighbourhoods would be desirable to live in.
In recent years, Riga's residents have been taking a more active part in urban development, including the protection of natural values. What do you think of these efforts?
This is worthwhile and welcome because such activities strengthen a sense of belonging that is important for creating a landscape together. The community needs to participate, but when standing up for its values, it is important not to become conspiratorial. Democracy is not total permissiveness. One's interests must be represented respectfully and empathically towards the rest of the population. It is the job of professionals to ensure this, their task is to balance the interests of different groups of society, to be a mediator who, using their expertise, listens, understands, and analyses. We have gone through a period where a small group of people have defined what the city should be, and there also exists a belief that everything the public demands should be realised, but the professionals need to find a balance between these extremes.
Now that the positions of Chief Landscape Architect and Chief Designer have been created in Riga City Architect's Service, can we expect closer cooperation among these professions?
Definitely. Architecture, design, and landscape architecture are complementary professions. We need to find solutions to the challenges posed by climate change and the pandemic, and we can do that most successfully through cooperation. By introducing these posts, Riga also affirms that these competences matter when designing the city. Landscape architects have regained their voice in city planning, and my role is to support these professionals and encourage their collaboration with representatives from other areas.
What challenges do you see in Riga's landscape and what priorities do you plan to address?
Right now, the main priority is to set up strategies that impact all landscape materials — ground, water, greenery, air. We need to understand what we own, what our treasures and values are and in what direction we want to go with them. The character and composition of landscape should also be addressed. The city's plans are currently dominated by functionality. We need to regain the artistic component, which will lead to better solutions in city design. It is necessary to look for the character of Riga's outdoor space and landscape through all senses, and to be careful not to copy ourselves. The silhouette of Old Riga does not need to continue along the whole of river Daugava — other, less recognised principles of composition need to be found and defined. In all of this, the variability of landscape materials is a big challenge — landscape architects work with the terrain, geology, hydrology, air, microclimate, rainfall, plants, animals and humans, and many of these elements change depending on the hours of the day, the time of year, the weather. This should be considered when integrating these different landscape materials into a single vision.
You mentioned the air — you work with it as a landscape material in your doctoral thesis. Does this aspect of research come into your practical work?
I turned to the air because I had reached saturation in dealing with water and plants as landscape materials. The air is a complex, variable and little studied material. One direction in my work with air is the art world — the representation of air as a material by Latvian artists, including Purvītis. The other direction is the bodily perception of air — people's subjective experience of different air qualities. The air can be sticky, smooth, heavy, light, sharp; air and light have a big impact on how we perceive architecture and landscape. The character of air should be taken into account when designing the city. It's not for nothing that we use the word «atmosphere» when it comes to the sense of place and its subjective perception. In some ways, it's a question of whether we're creating the landscape or, on the contrary, the landscape is what makes us.
What is your relationship with the wilderness, a part of the landscape that is not man-made and controlled?
At the time I started studying landscape architecture, the dominant direction was to control and destruct nature. It shocked and discouraged me — nature was treated like an adult's playground, where one's ego and fantasies can be realised. Now in Europe, this outlook is no longer so topical, we are moving towards an approach that only touches up on nature, rather than completely transforming it. Of course, I am all for built nature, and I appreciate selection as the art of plant creation, but I also see value in uncontrolled nature. Viestura Garden, for example, blooms yellow in the spring, the Great Cemetery is a sea of blue, while the Independence Square is a wonderful meadow of marigolds. This is the wilderness that has entered the city, and it too is complicit in creating the character of landscape.