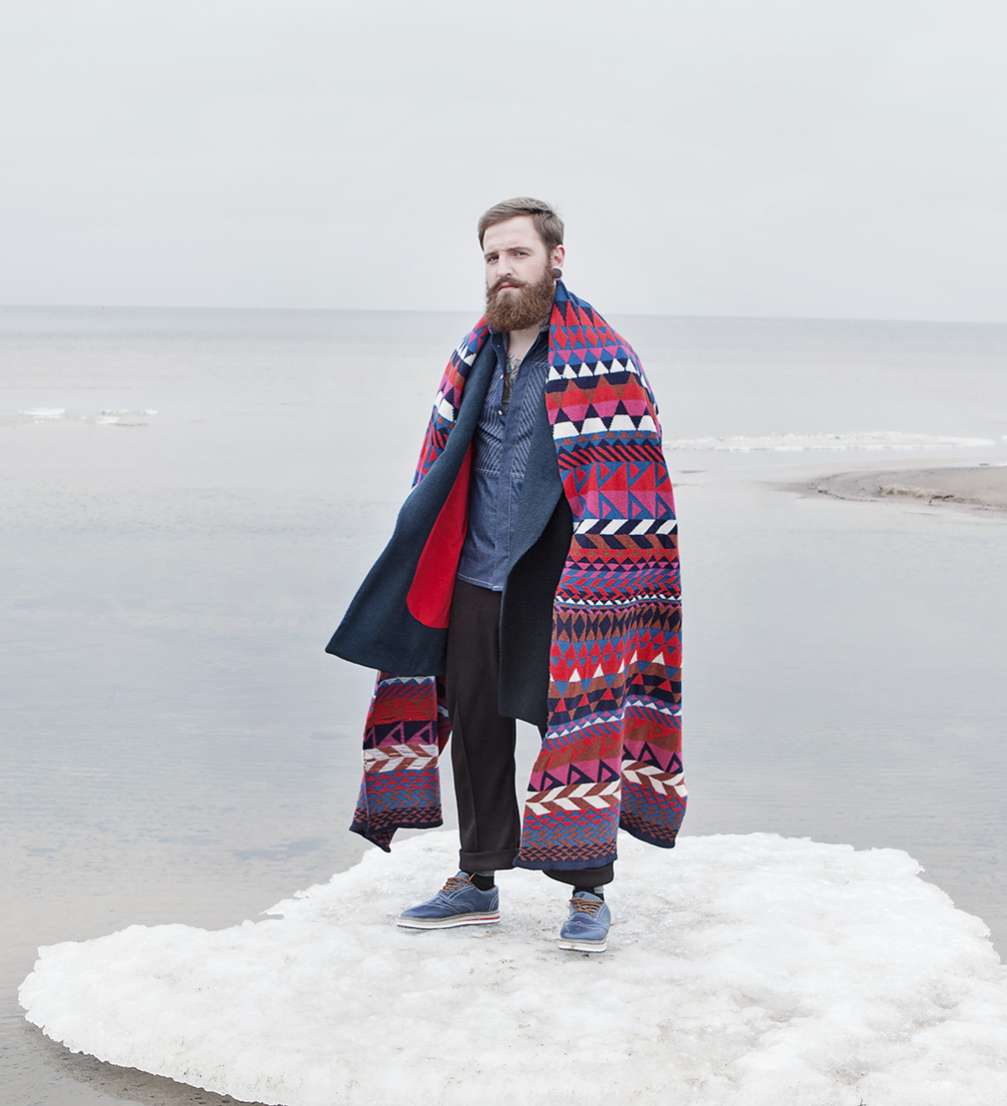 During the past «Riga Fashion Week» the concept store «Paviljons» for the first time declared itself a fashion label by demonstrating the autumn–winter 2014/2015 collection «The Northern Hemisphere», created by designer Līga Garda.
The collection «The Northern Hemisphere» tells a story about passionate people who are young at heart and wish to bring the nature and peace of the countryside into the walls of the city and its daily hastiness. It is an everlasting journey from snowy forests, fog and biting wind to the rainy pavements and flickering ambience of the city. The collection highlights the rough beauty of the northern hemisphere's nature both in the colour blend, and the combination of diverse natural materials. Nuanced and abundant colour palette has been used for the apparel, portraying the brightest tones of Latvian nature — birch grove, cranberries, seashore, mist and liquid sky. Wool, cotton and linen dominate in the choice of fabrics, as well as waterproof, wind retaining and breathable synthetic materials specially suited for the windy and moist climate of the north. The designs are characterised by loose and free falling silhouettes, rough, as well as fine texture knitting.
The designer and head of «Paviljons» store Elīza Ceske–Feldmane tells that collection «The Northern Hemisphere» is the first announcement of extending the functions of the concept store into a fashion label. During the past shows of «Riga Fashion Week», the collections of «Paviljons» have represented the creative work of several young designers — Agnese Narņicka, Dace Krieviņa–Bahmane, Artis Štamgūts, Indra Salceviča, Vita Radziņa, Indra Miklāva, Elīza herself and other designers, but it wasn't commercially promoted under a unified name. The author of the new «Paviljons» collection is the designer Līga Garda, who has studied fashion design at TEKO Design + Business School, VIA University College in Denmark, where she became fond of Scandinavian aesthetics and realized the significant role of culture, self–confidence and traditional values in contemporary design. Conscious of Latvia being rich in these values and traditions, Līga aims to secure the concept of «northern design» to resonate as clearly as «Scandinavian design» does.
The complete «Paviljons» autumn–winter collection will be on sale in September, but separate models — raincoats, trousers and knitted sweaters for men and dresses for women — will be at the shop already in summer.