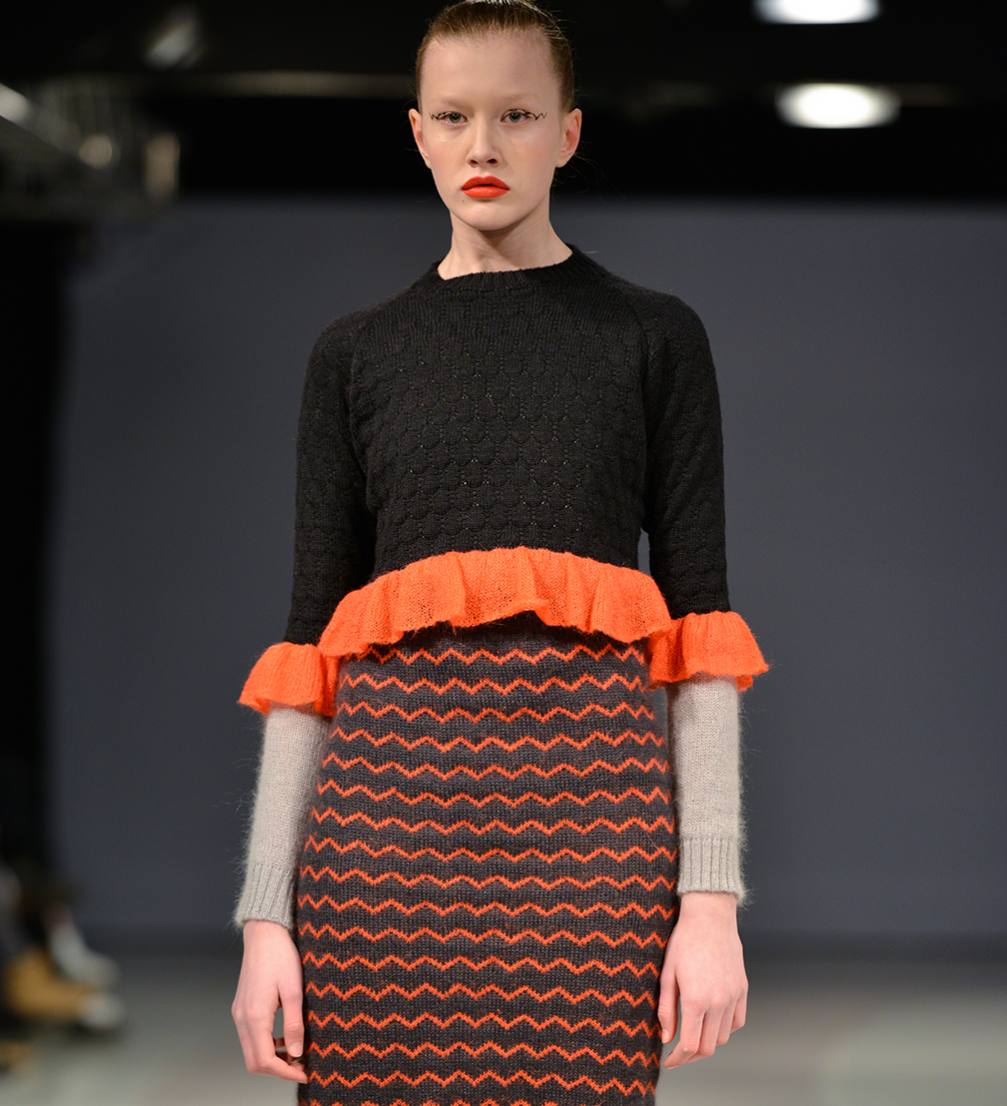 Photo by Kristīne Krauze Slucka
During Riga Fashion Week, the label «Paviljons» presented its autumn–winter 2015/16 collection «Y generation» by designer Līga Garda.
In its second collection, the label continues to search for northern design through traditional knitting techniques, bright colour and pattern accents and materials that are appropriate for the climate. The new collection draws inspiration from the pop culture of the nineties — a time when street sportswear in neon colours blurred gender differences. References to the era are obvious in the choice of both colour and textures, as well as silhouettes and details of the garments.
The label's designer, Līga Garda, has paid special attention to materials suitable for Latvia's autumn and winter — mohair, merino wool, cashmere, water– and windproof synthetic fabrics. One of the dominant materials in the collection's outer wear is teflon coated micro polyester which provides resistance against water and dirt, and at the same time contains a breathable inner layer.
The full autumn–winter 2015/16 of collection will arrive in «Paviljons» stores in September, but some models — shirt dresses and skirts will be available for purchase already in summer.