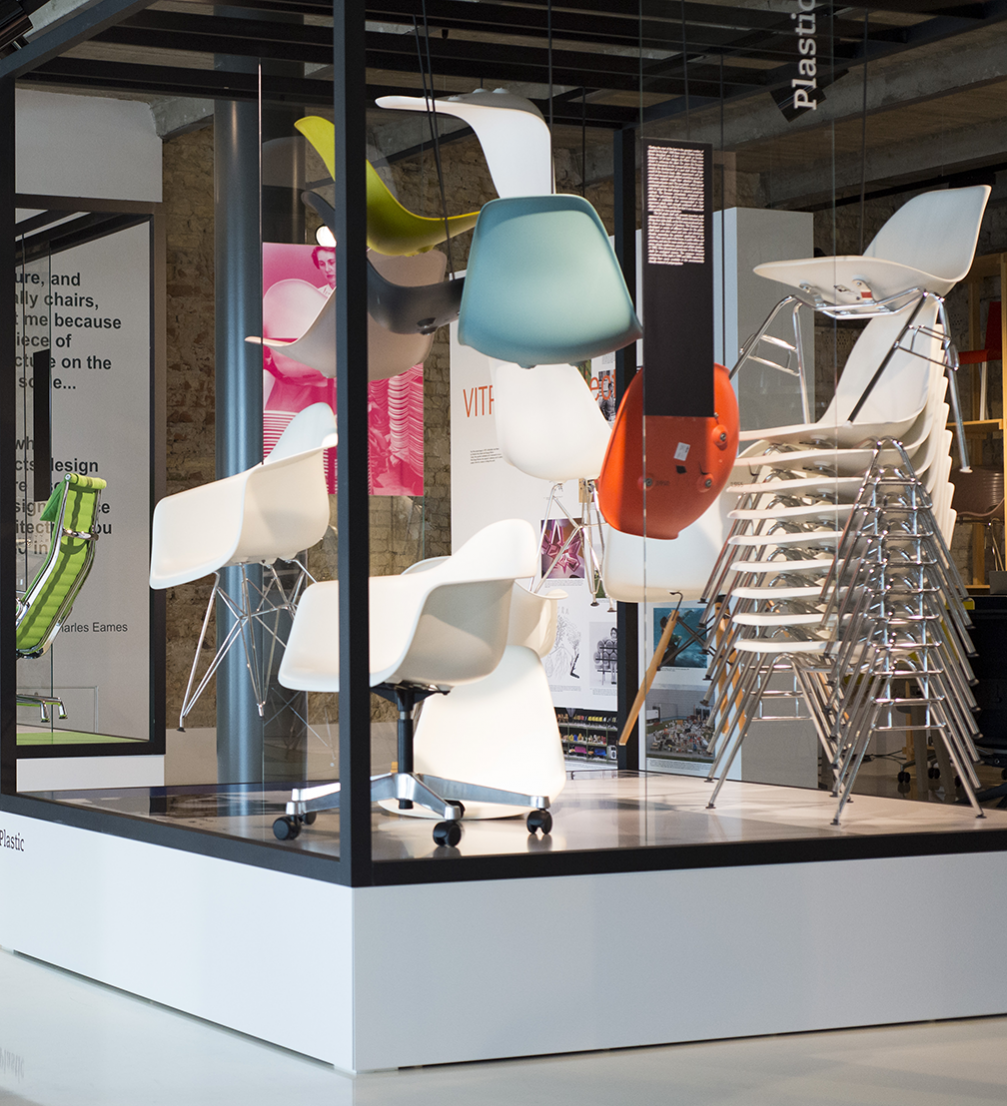 Photo by Karolis Norkūnas
From October 7 to 31, «Xcelsior» design space will host the exhibition «The World of Charles and Ray Eames», devoted to the work of the legendary couple, Charles and Ray Eames, whose influence in the field of design has not lost its significance today.
Charles (1907–1978) and Ray (1912–1988) Eames are among the most influential designers of the 20th century. Enthusiastic and tireless experimenters, this husband and wife duo moved fluidly between the fields of photography, film, architecture, exhibition–making, and furniture and product design. They collaborated with many talented contemporaries from various fields, such as graphic designer Alexander Girard, industrial designer George Nelson, artist Isamu Noguchi, architect Eero Saarinen, businessman Saul Steinberg, director Billy Wilder, and others.
The Eames Office was a hub of activity where the Eameses and their collaborators produced an array of pioneering designs, communicating their ideas with a boundless creativity that defined their careers. The Eameses embraced the joy of trial and error and approached design as a way of life. The exhibition «The World of Charles and Ray Eames» illustrates Eamse's most significant achievements in the field of design. Some of their works have become iconic and extremely popular, for example, the plywood chair «LCW», as well as plastic and fiberglass chairs, Eames Lounge Chair, «Ottoman», office chairs «Aluminium group», «Soft Pad Group» and «Tandem Sling Seating» for airports. While the Eames House, also known as Case Study House No. 8, designed by the duo, is a landmark of mid–20th century modern architecture.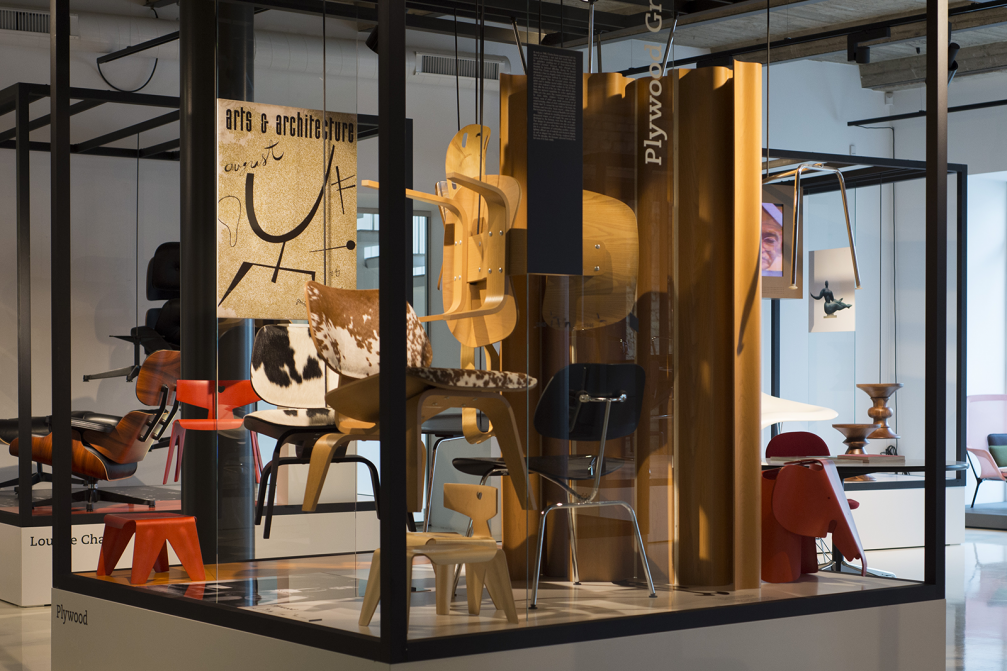 The exhibition features more than 300 various objects, thus introducing the visitor with the heritage of Eames and its influence from the perspective of both post–war modernism then and the current situation. From personal letters, photographs, drawings and artwork, to their products, models, multi–media installations and furniture, «The World of Charles and Ray Eames» includes not only the designs for which they are best known, but provides an insight into the lives of the Eameses, the Eames Office and the breadth of their pioneering work, bringing their ideas and playful spirit to life.
The exhibition «The World of Charles and Ray Eames» has been on view in London, Umeå, Vilnius, and after Riga it will travel to Lisbon. Here the exhibition will be open at the «Xcelsior» design space in Riga, Uzvaras bulvāris 9, on weekdays from 10.00 to 19.00. Entrance is free of charge.