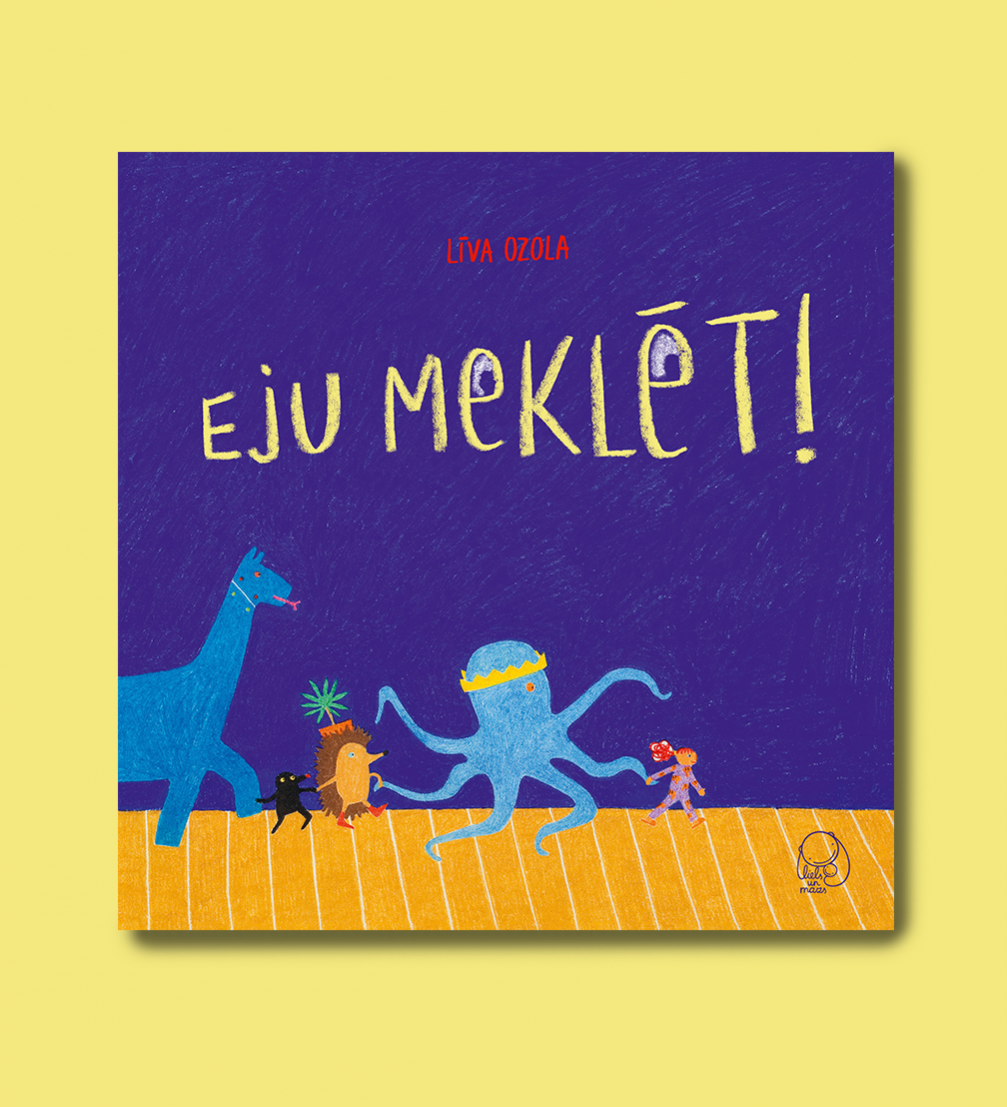 Illustration by Līva Ozola
The children's book publisher «Liels un mazs» has recently published a picture book titled «Eju meklēt!» (trans. — «Here I come!») — compiled and illustrated by the young artist Līva Ozola. The book is intended for preschool and primary school children and it is a beautifully illustrated story about the world of a child's imagination during a game of hide–and–seek — a game enjoyed by many people for centuries.
The story's main protagonist is Vilma — a young girl who convinces her father to play one more game of hide–and–seek before bedtime. The book's design features a lift–the–flap technique which lets readers open different doors and join Vilma in exploring what is behind every one of them. The world of Vilma's imagination contains many marvels influenced by her everyday experiences — the kitchen is home to mountains of cake, the living room has a jungle of potted plants, there are robots pushing cars through congestions, dwarves riding in boats, and a certain Mister Fly who loves lounging in his armchair. The story also features short children's rhymes penned by the book's editor — poet Inese Zandere.
The concept, text and illustrations for the book were made by Līva Ozola — an honours student from the Graphic Art Department of the Art Academy of Latvia who made her impressive debut in the visual arts and illustration with illustrations for three different books published by «Zvaigzne ABC», «Jāņa Rozes apgāds» and «Liels un mazs» last year. The book «Here I come!» was her graduation project at the Art Academy of Latvia.
The book on Vilma's adventures is available at the publishing house «Liels un mazs», Tērbatas iela 49/51–12, Riga, and online, and in bookstores in Latvia. The publication was co–funded by the State Culture Capital Foundation.