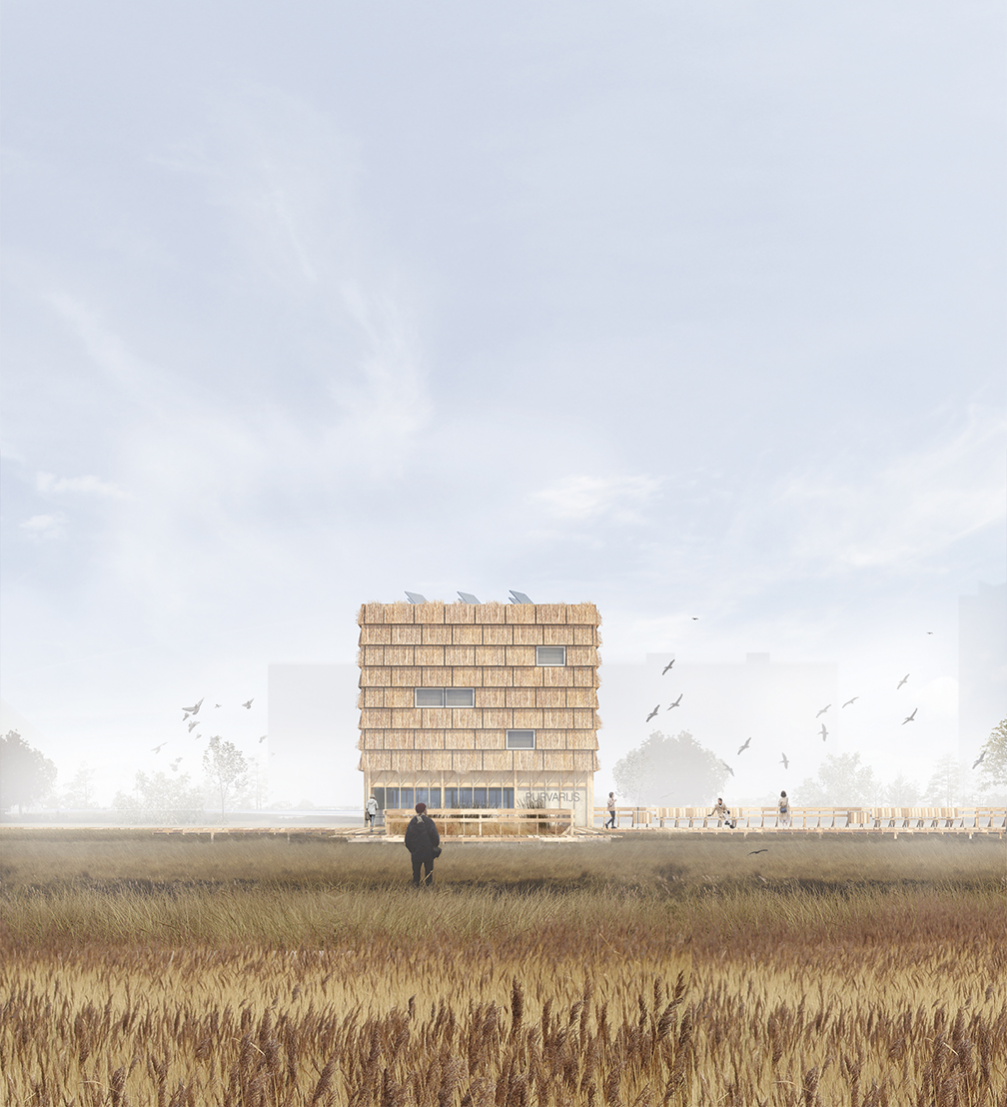 Image by «Trīs arhitektūra» and «Sudraba arhitektūra»
Swamp Boardwalk, an entry by «Trīs arhitektūra» and «Sudraba arhitektūra», was recently announced the winner of the architectural design competition for new educational buildings and landscaping in the grounds of the Latgale Zoo in Daugavpils.
The Latgale Zoo plans to build two new buildings — for a jungle exhibition and a swamp exhibition, i.e. Jungle House and Swamparium. A design competition was held to find the best architectural design. The authors of the winning project — the architectural firms «Trīs arhitektūra» and «Sudraba arhitektūra» — have previously successfully collaborated in other architectural competitions.
The winning project Purva Laipa (Swamp Boardwalk) addresses the relationship between architecture and nature with care and sensitivity. The architects have designed a footpath system in the swamp with a single central boardwalk that would connect the existing buildings of the Zoo with the new developments — the Jungle House, the Swamparium and a viewing tower proposed by the authors. The boardwalk not only guides the visitor to the new buildings, but also helps to see, get to know and explore the swamp and the plants and animals that live there.
The natural landscape of the swamp has been preserved as a dominant feature of the project and the proposed architecture serves as a subtle, yet functional addition to it. The facades of the buildings are clad in materials characteristic to the swamp landscape — wood, reeds, and tree branches.Thus, the new volumes fit in with the surroundings in terms of textures and colours, while offering an economically sound and rational design. The Jungle House's facade features branches that have «fallen onto the building» evoking associations with birch trees, while the Swamparium's exterior is finished in reeds. The exterior of the observation tower is made of wicker. Interiors of the exhibition spaces also employ materials that mimic natural forms and materials. This should make the visitors of the Zoo feel as if they are really in the jungle or in the swamp.
The project aims to preserve and enhance the swamp habitat through sustainable and environmentally friendly design solutions.The constructive elements of the buildings are designed to reduce impact on the site and its flora and fauna during construction. Environmentally and human-friendly, locally sourced materials as well as ecological energy sources are proposed for the architecture.