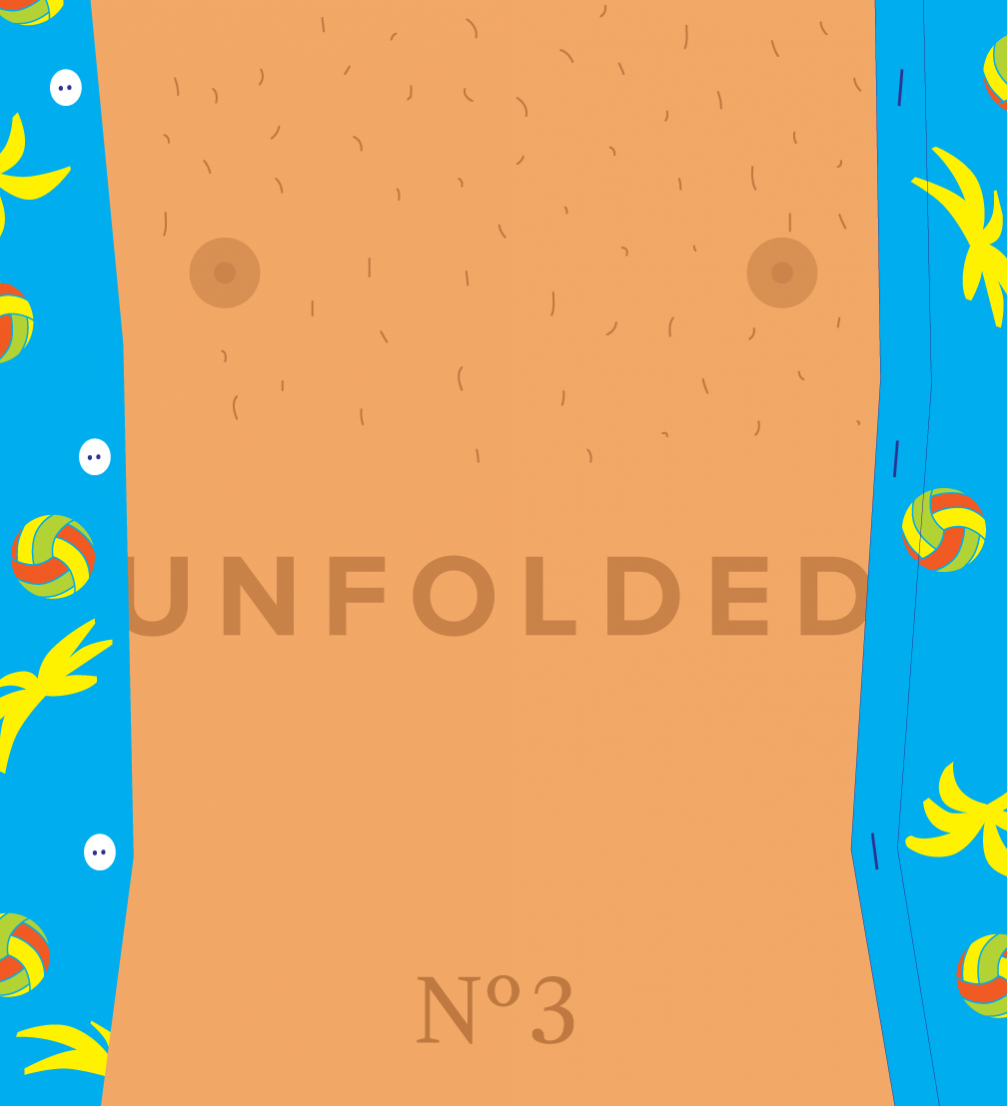 Illustration — Edgars Zvirgzdiņš and Evelīna Ozola
It is time for the third «Unfolded» event, but even more so — for the summer. Instead of spending time indoors at the office of FOLD, let's go try out the new beach in Ķīpsala and take part in sports and games.
The unbelievable has happened in Riga — the shapeless piles of sand that rose near Vanšu bridge for several years have finally been replaced by the long–awaited urban beach. We would like to test how suitable it is for sports and recreation, as well as bring creative industries' professionals together slightly outside of the office chair's comfort zone. Photographers versus architects and designers versus musicians, or quite the opposite — competition within the same discipline. At last, a chance to beat a competitor that stole a client or to pass the ball to a future partner. FOLD championship.
Football, volleyball, dodge ball, frisbee, badminton or swimming — you name it. Seriously, name it in the comments and we'll bring the right ball.
Unfolded Nº3 — sun, sand, sports
Tuesday, June 4, at 19.00
Beach in Ķīpsala near Vanšu bridge
Number of participants — unlimited