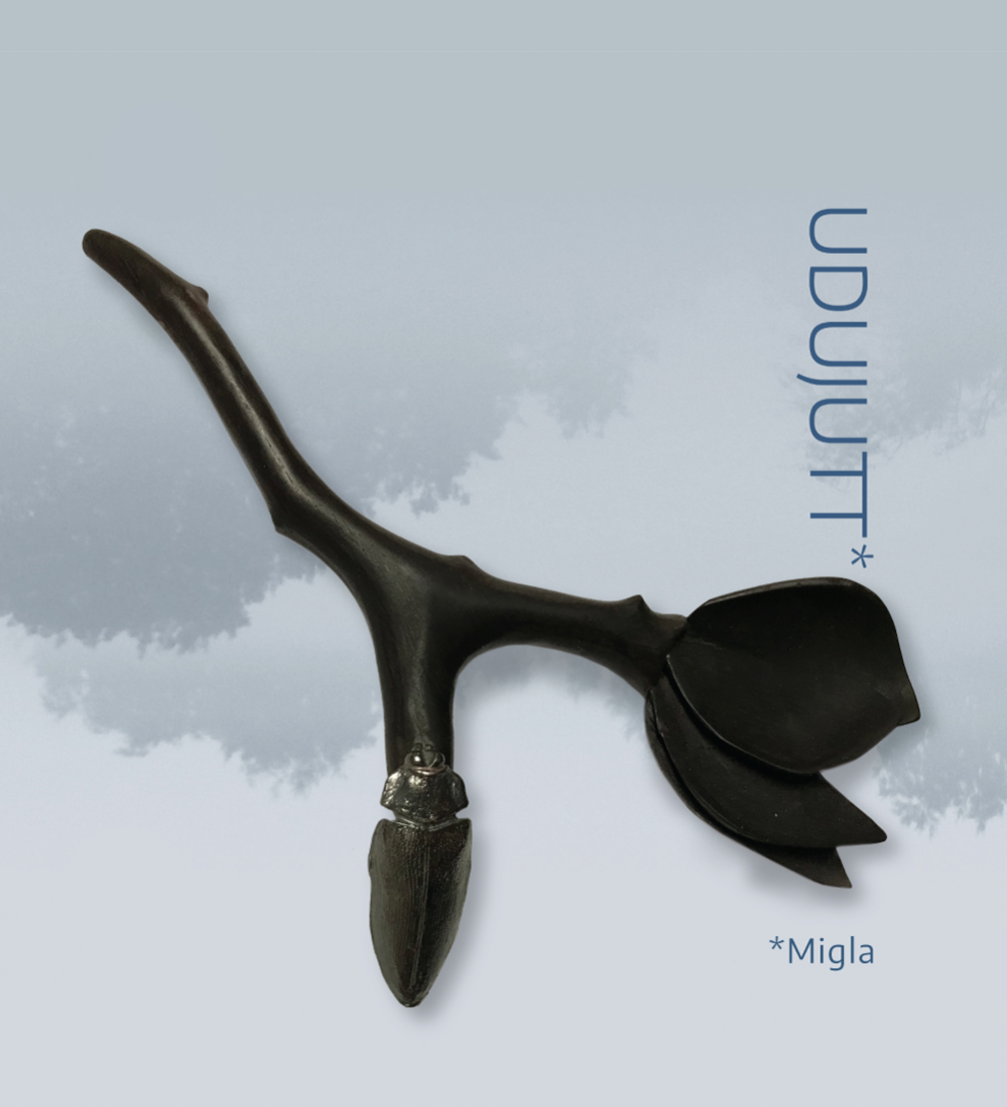 Brooch «Midnight», Tanel Veenre. Publicity image.
From March 29 to April 19, art gallery «Putti» will host «Udujutt» — an exhibition by the Estonian collective of contemporary jewellery artists, «Estonishing!». The exhibited works are characterised by Nordic introversion, restraint and an attention to detail.
Art gallery «Putti», welcoming visitors since 2000, was originally opened with the aim of promoting the work of Latvian jewellery artists. Over the years, the gallery has expanded its scope and the range of authors represented through its exhibitions now includes numerous foreign jewellery designers.
This spring, from March 29 to April 19, «Putti» will host «Udujutt», an exhibition of contemporary and conceptual jewellery by 13 Estonian jewellers from the artists' collective «Estonishing». Tanel Veenre, the curator of the exhibition, professor at the Estonian Academy of Arts and participant in numerous international exhibitions, describes the unique identity of the artist group: «Our artisan culture is rooted in the forest. It sounds simple, but it is exactly in this feature that there is magic. The archaic yet clean wooden style is at the base of all abstraction. There is no need for noise here; whispers are loud enough.»
The exhibited pieces are mostly wooden, shades of grey and black prevail, the closeness of nature can be felt. Representatives of the gallery «Putti» note: «Much like a cult, nature is an intrinsic part of contemporary jewellery. It is safe to say that, having attracted the attention of the world, the jewellery artists of today's Estonia form the foundation of the contemporary art jewellery platform.»
The exhibition «Udujutt» will be open to visitors from March 29 to April 19 at the art gallery «Putti», located on 5 Peitavas iela in Old Town Riga. All works displayed in the gallery are available for purchase. More information about the exhibition and its authors available at the «Putti» website.