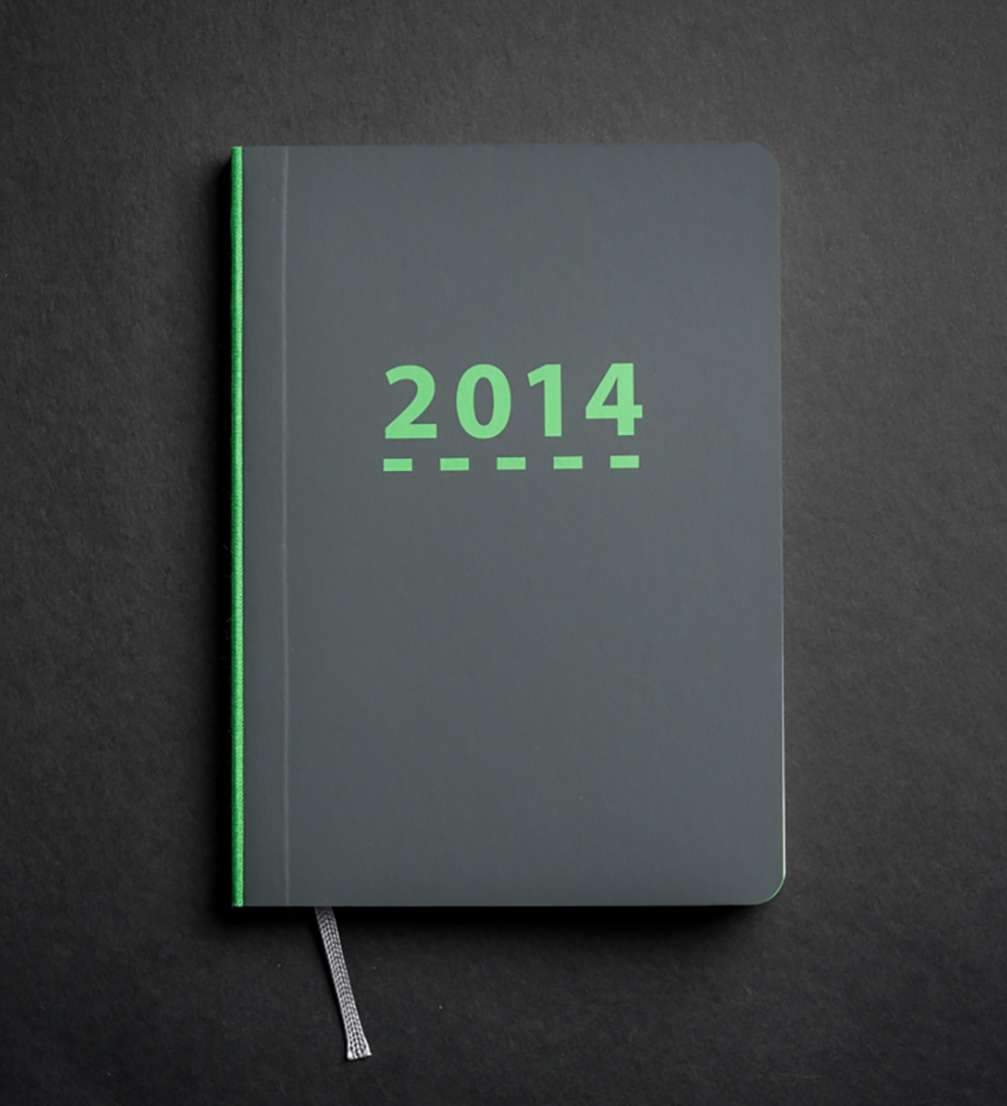 ISSP planner for 2014. Publicity photo
Yesterday, the International Summer School of Photography (ISSP) presented its new weekly planner for 2014, with works by 57 young photographers. The planner has been published for the second year now.
Stories Editorial November 26, 2013
The 2014 planner continues the tradition of ISSP catalogues in a new form, making photography more accessible and usable on a daily basis. The weekly spreads feature photographs that were taken during the ISSP 2013 event in Kuldīga and exhibited in its final show in August. Praised among professionals as the best summer school of its kind in Europe, taking place for the eighth time this year, the ISSP 2013 was attended by 71 photographers from 23 countries.
The planner is designed by Artis Briedis and Rūta Briede from the design team «Rabit!!». The planner was created in collaboration with Kuldīga regional municipality, Art Academy of Latvia, and «Antalis».
Starting this week, the planner is available from Latvian Museum of Photography, co–working place «Birojnīca», stores «Lukabuka», «Valda Ošiņa rakstāmlietas», «Taste Latvia», «Riija», «M50», as well as online.