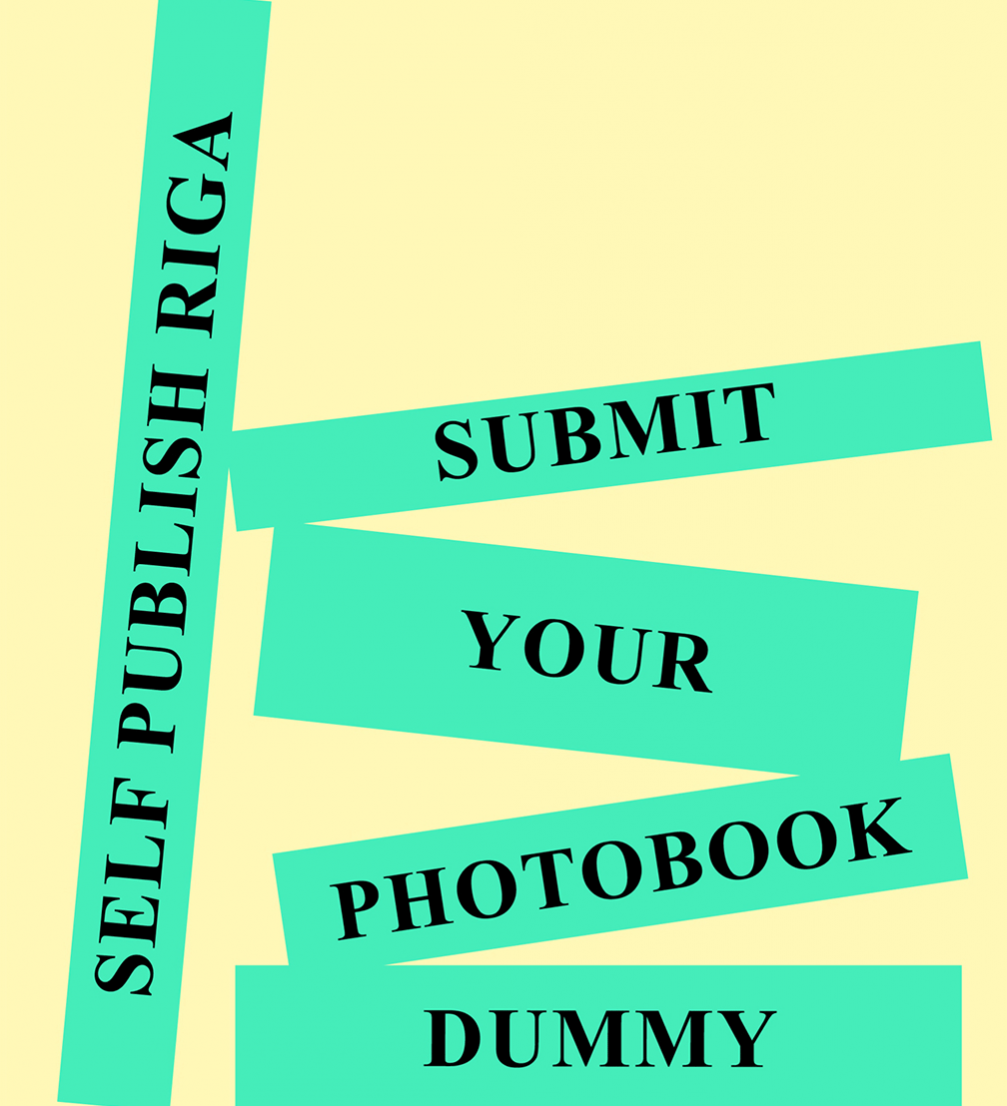 Illustration by Zigmunds Lapsa
Photographers and visual artists are invited to submit self–published photobooks and book dummies to an international contest «Self Publish Riga» until April 20. The best submitted works will be presented at an exhibition, which will take place during the Riga Photo Month in May 2014.
Stories Editorial February 28, 2014
Self–publishing gives artists a chance to make and distribute their books themselves, avoiding the middleman — the publisher — and the rules dictated by him. Bookmaking is currently experiencing a renaissance in the art world, it has made modern publishing a more democratic process, accessible to all. «Self Publish Riga» events will introduce the self–publishing movement, its possibilities and most interesting examples to a wider public.
All entries to the contest will be judged by an international jury: an international publisher and member of many international juries, curator Markus Schaden (Germany), internationally renown photobook designers Teun van der Heijden (The Netherlands) and Ania Nalecka (Poland), photographer, lecturer and founder of «The Photobook Club» — Matt Johnston (UK), photographer and enthusiast of self–published books Nico Baumgarten (Germany), who learned the craft of bookmaking in Italy, and an artist and professor at the Art Academy of Latvia Juris Petraškevičs. Members of the jury, as well as other international partners from Portugal, Sweden, Polan, Estonia and Lithuania are going to visit Riga in May to present their photobook collections and share their experience in making them.
The winner of the contest will attend an International Summer School of Photography (ISSP) 2014 workshop of their choice free of charge. The three best entries will receive individual porfolio reviews with the Jury members.
The contest and exhibition is organised by ISSP within Riga Photo Month 2014 and the Riga — European Capital of Culture 2014 programme. More information on the contest on «Self Publish Riga» website.