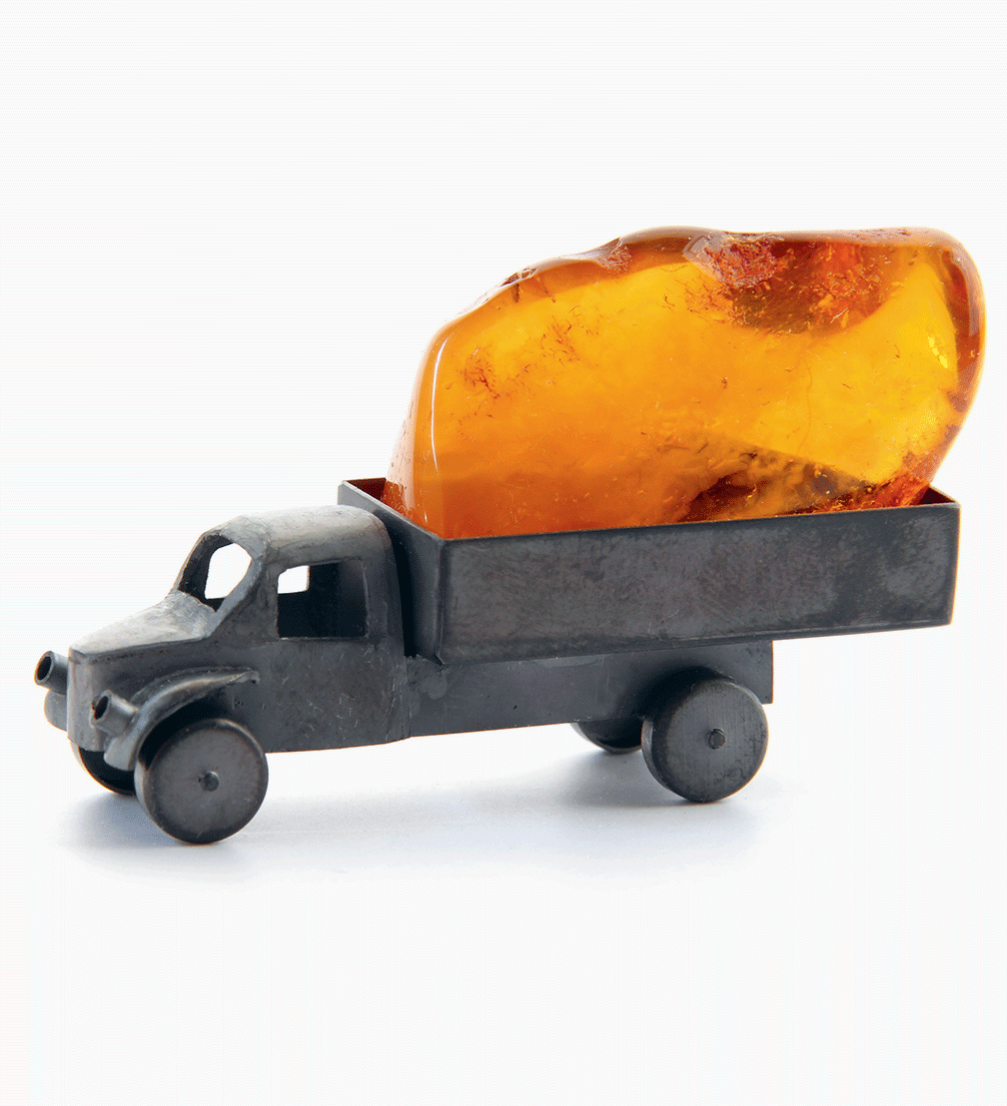 Artwork «Treasure» by Nikolai Balabin. Photo from the exhibition's catalog
A jewellery exhibition «Amber in Contemporary Art Jewellery» is open at art gallery «Putti» until July 26.
The exhibition has been created to demonstrate the possible range of application of amber in the contemporary art jewellery created by professional jewellers. Authors of the exhibition look back at the Amber Road which played a significant role between the 1st and 5th centuries AD as an exchange route of goods between the Baltic Sea region and the Roman Empire. The route started in the eastern coastal area of the Baltic Sea, which at that time was inhabited by the Prussians and Curonians, and continued down the Visla river to the city of Karnunta (currently in Hungary) and further to the coast of the Adriatic Sea and the Apennine peninsula, providing Rome with the precious and exclusive material. Many Roman coins and antiquities found in the graveyards in the Baltic countries are perceived as the evidence of this trade route together with testimonies in the writings of the Roman Empire era. Therefore not only Latvian and Italian jewellers take part in the exhibition, but also artists from countries that the Amber Road passed through: Russia, Estonia, Lithuania, Poland, Austria, Slovenia and Hungary.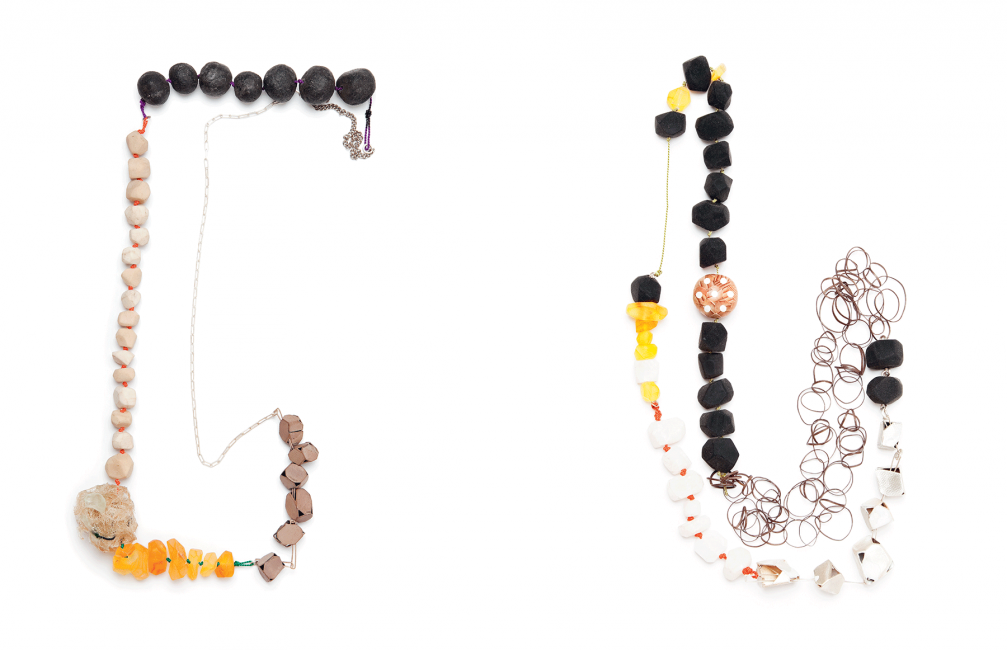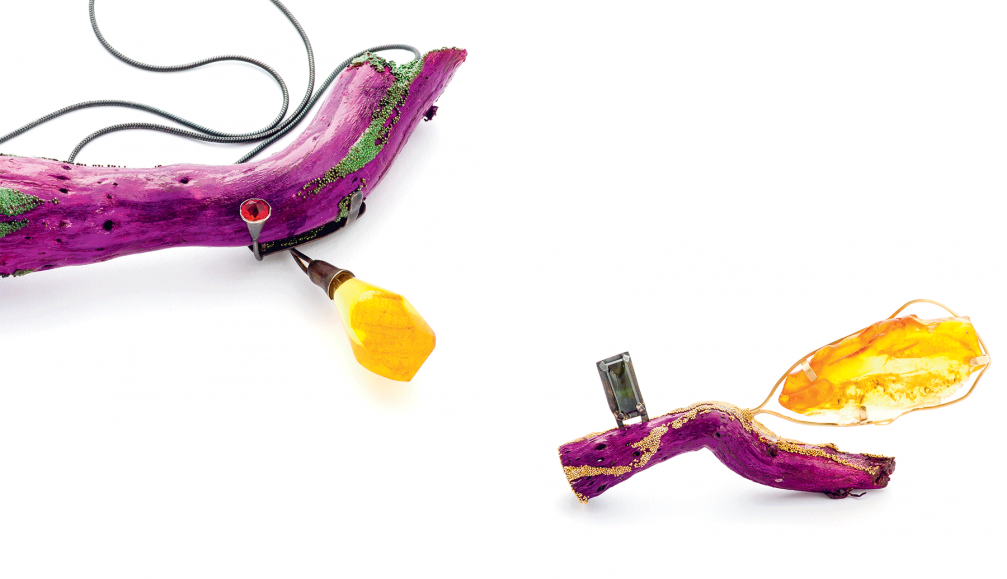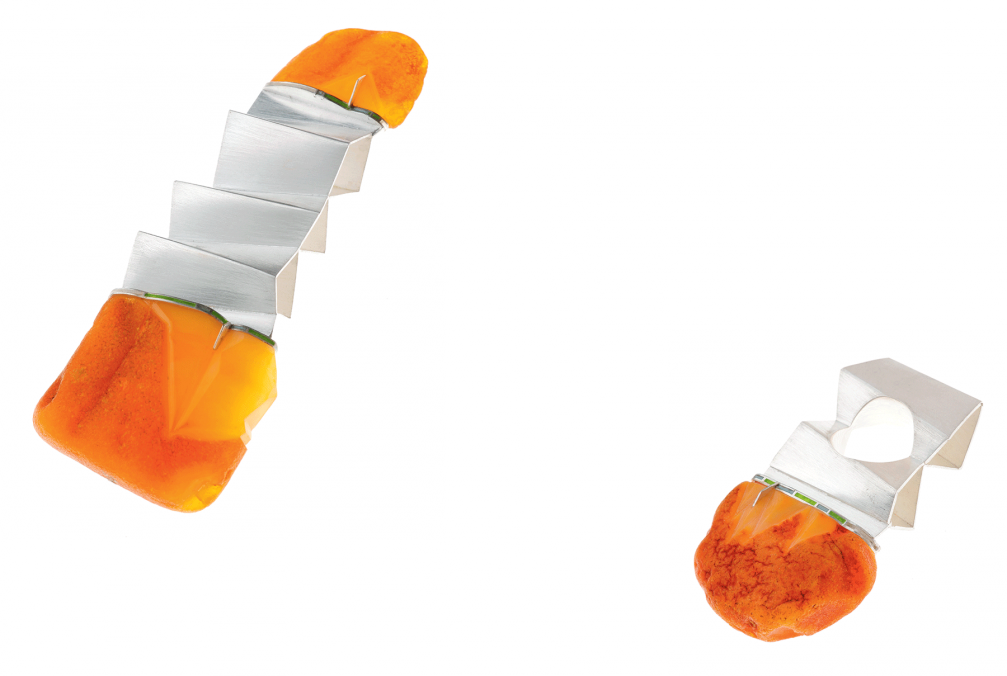 Scenography of the exhibition has been created by the fashion designer duo «Mareunrol's», comparing the Amber Road to the ant roads — orderly, ceaseless, created for a higher purpose and common benefit. It is logical to mention insects when talking about amber, as amber has preserved the existence of many creatures, stuck in the solidified resin.
An exhibition catalogue has been published by the culture and art portal «Arterritory». The texts are written by Una Meistere and Daiga Rudzāte, and the design is by Kirils Kirasirovs.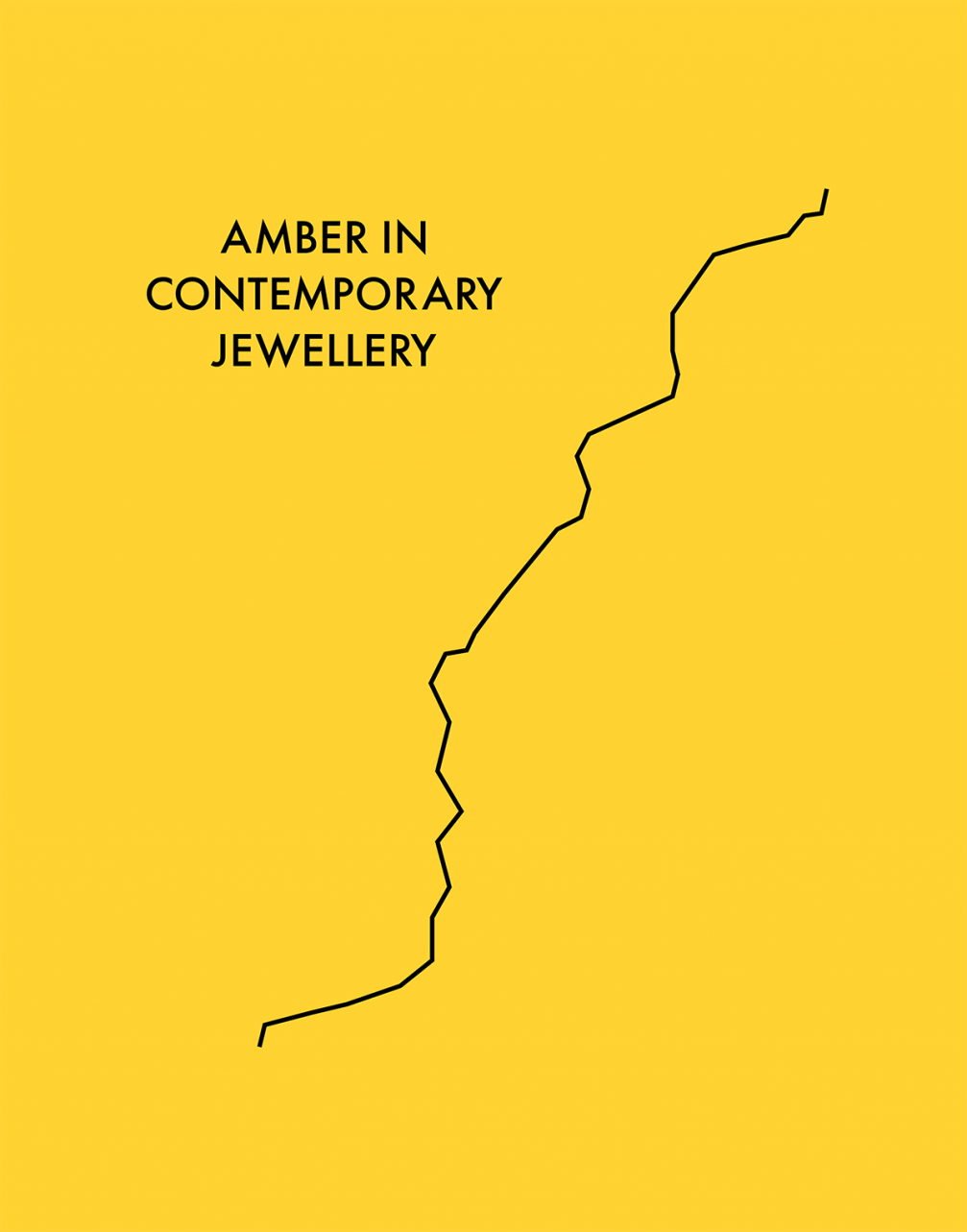 The exhibition is open at the art gallery «Putti», Mārstaļu iela 16, Riga, until July 26. More information on the exhibition and the artists is available at the «Putti» homepage. The exhibition is a part of «Riga — European Capital of Culture 2014» thematic line «Amber Vein».