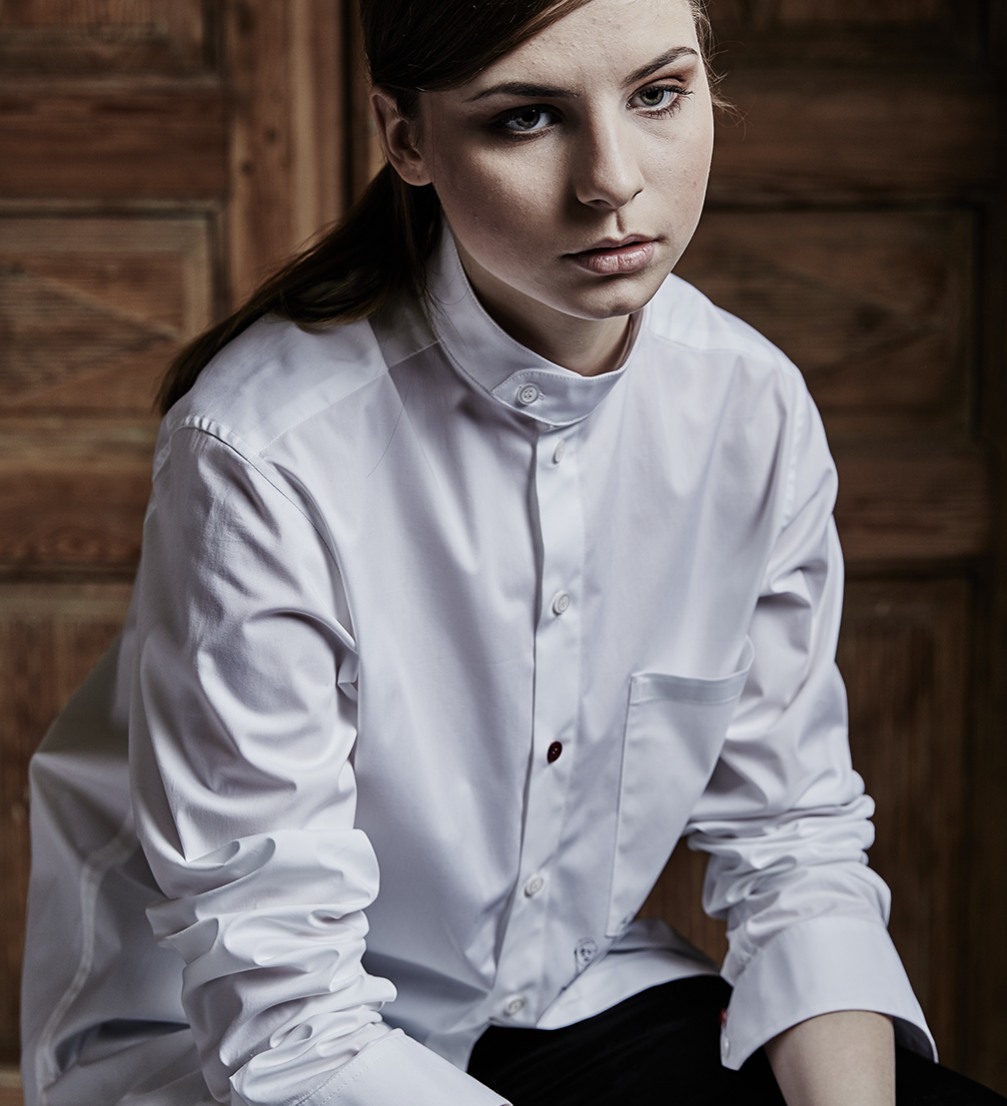 Last week «I'm Your Shirt» presented the label's first spring–summer 2015 capsule collection «Night Work» with prints of illustrations by painter Zane Veldre.
It is no secret that many prefer to do creative work at night — alone and focused in the dark, keen to produce, too tense to sleep. Night work has become an inspiration for Indra Miklāva, designer of the label «I'm Your Shirt», in making her latest collection and inviting artist Zane Veldre to help. «I've always found it interesting to bring my works to the viewers through diverse media and in a variety of formats. Such collaborations are especially interesting, because the outcome itself is a surprise,» says Zane about the joint effort.
The capsule collection includes unisex shirts both with and without prints — elongated, buttoned in the back, with interesting fabric pattern combinations, as well as shirt dresses in various lengths for women. The characteristic features of the label can be found in the asymmetric collars, sleeve folds, oversized chest pockets, and at least one differently coloured button.