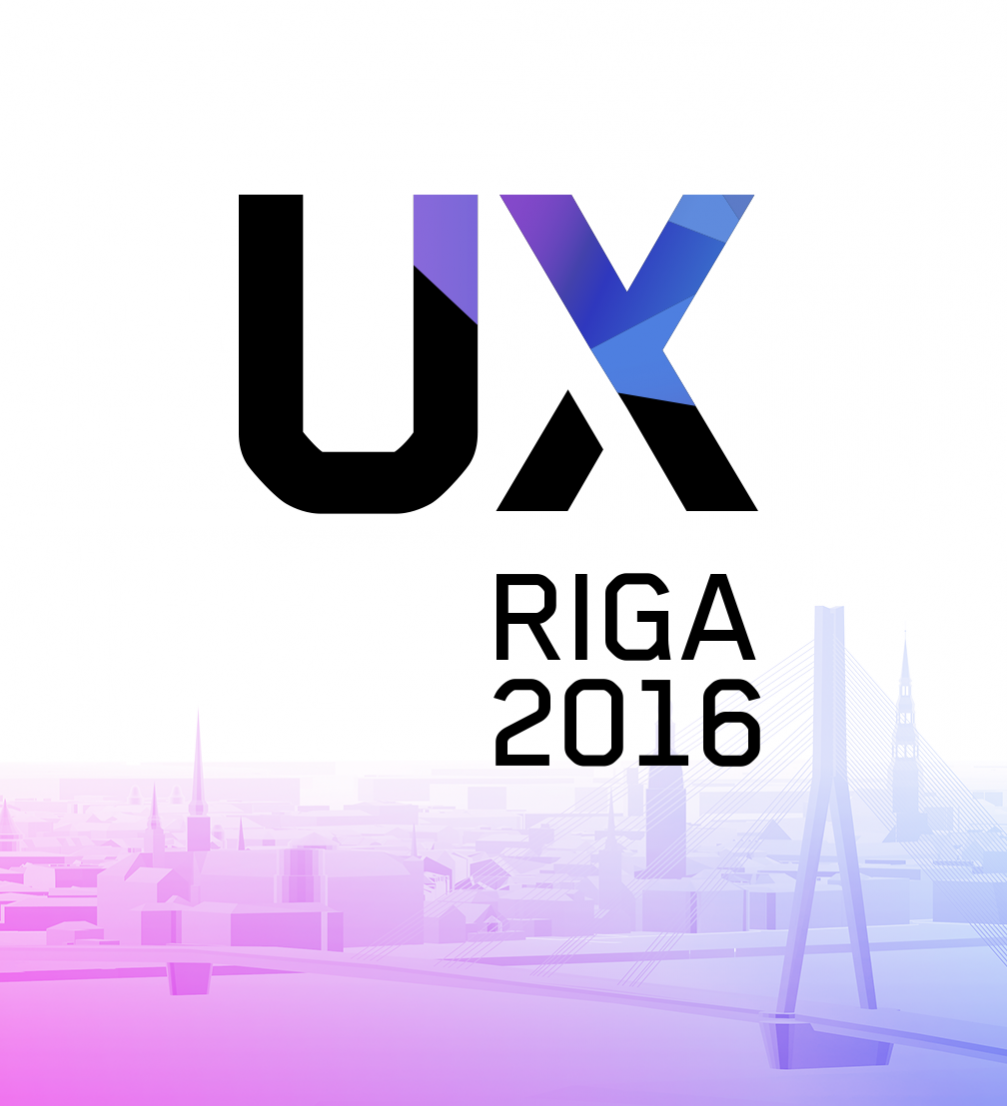 On February 25, «UX Riga», the biggest conference on usability and user experience in the Baltics, will take place for the third time in turn. It is a practical one–day conference, devoted to usability and user experience development of web and mobile sites and apps, online stores, self–service sites and IT systems.
The organisers of «UX Riga 2016» have invited international lecturers and authors to help over 450 designers, developers and e–commerce specialists from Latvia and neighbouring countries learn new methods and gain new insights in modelling user behaviour and creating better digital products for end users. This year's conference will focus on service design, innovations, as well as case studies of digital product design.
The organisers are especially excited about the talk and workshop of Mark Stickdorn (Austria), author of the book «This is Service Design Thinking», who will encourage to look at user experience as forming of the clients' attitude towards the product or service — even outside the digital environment.
Eric Reiss (USA, Denmark), one of the fathers of information architecture and author of several books, will turn to UX strategy and its role in the growth of a company, but in a separate one–day workshop he will educate IT system developers on the basics of usable usability. In another full–day workshop developers and designers will have a chance to learn practical skills in creating responsive design under the supervision of Vitaly Friedman (Germany), founder of «Smashing Magazine». Avi Itzkovitch (Israel) will provoke designers and developers to think about innovations that could be used today and to be ready for the era of Internet of Things.
The rest of «UX Riga 2016» speakers from the UK and Poland have been selected with great care. In their presentations we will hear about best practices in product design in a corporate environment, methods of user behaviour research, techniques for generating ideas, as well as mobile and responsive design.
A detailed programme of the conference is available on the website of «UX Riga 2016». The ticket costs 130 euros, and the price includes participation in the workshops. The venue of the conference is «Radisson Blue Hotel Latvija», Elizabetes iela 55. The conference is organised by «UX Riga» and «Cube Systems» with the support of «C.T.Co», «Accenture» and «airBaltic».