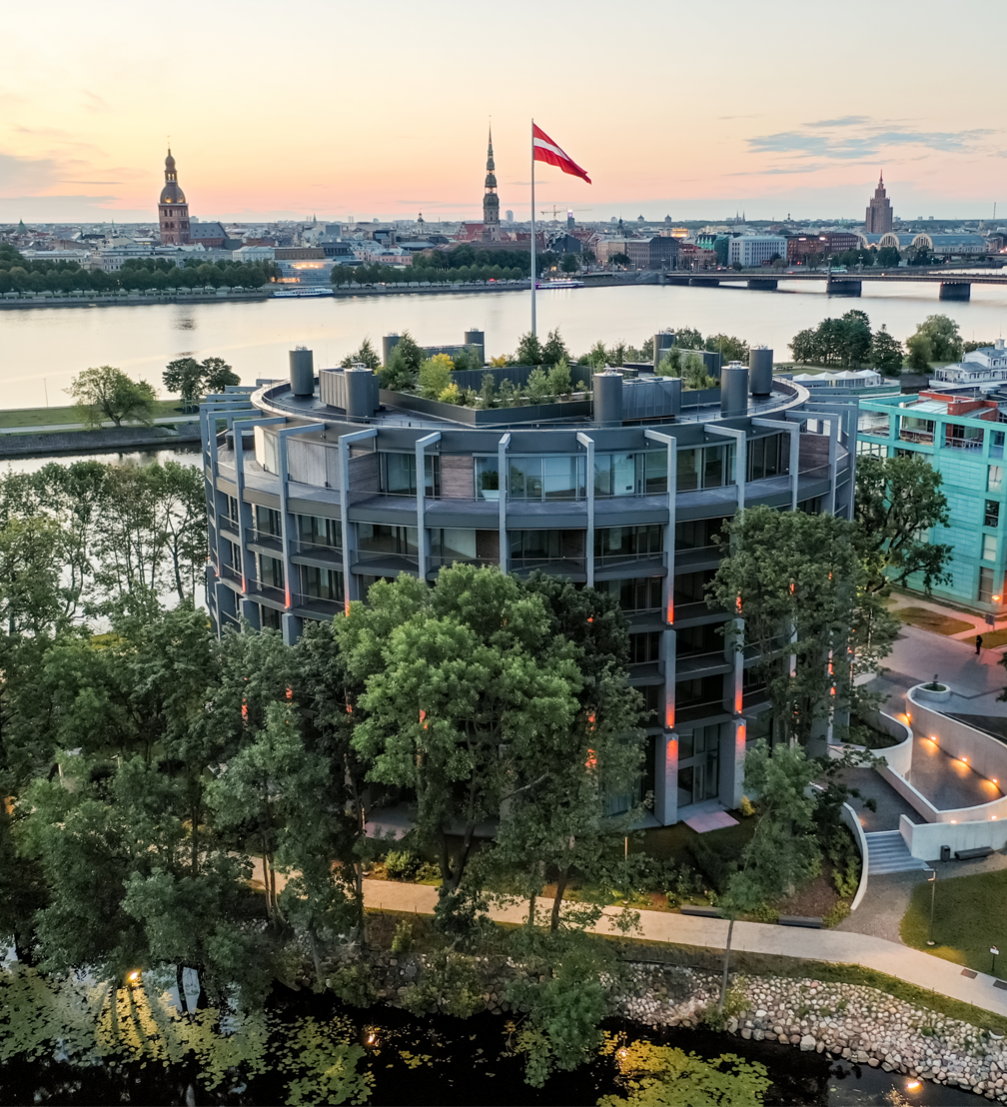 Photo courtesy of the developer «Klīversala»
Recently awarded the Annual Riga Architecture Award, the apartment building «River Breeze Residence» is located in Klīversala, on the grounds of a former ship factory, surrounded by water and in close proximity to the city centre. The jury was impressed by the exceptional balance achieved between private and public outdoor space in the exclusive and innovative apartment building.
The building designed by the architecture firm «Didrihsons & Didrihsons» combines the concept of a freestanding building and a courtyard block — the laconic cylindrical volume hides a courtyard; the staircases and bedrooms are arranged around it. The rooms facing toward the outer perimeter have glass exterior walls, whereas the balcony ring provides intimacy and makes up the cylindrical shape of the building. There are townhouse type apartments on the first and ground floors with separate entrances and front gardens. The rest of the floors are occupied by exclusive apartments of different sizes and configurations facing the Daugava river, the Āgenskalns bay, and the Old Town panorama.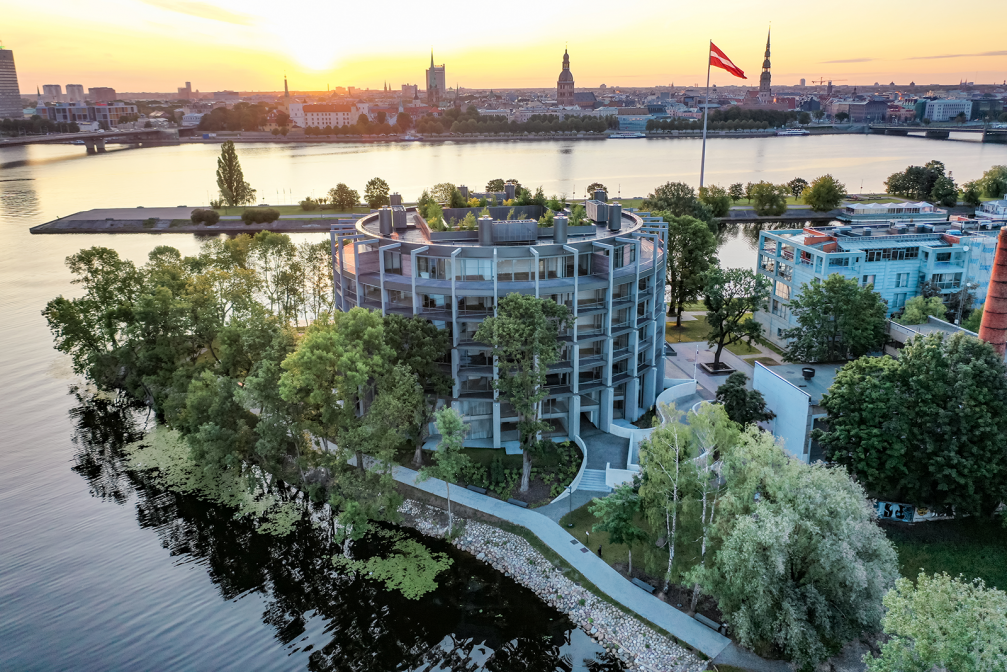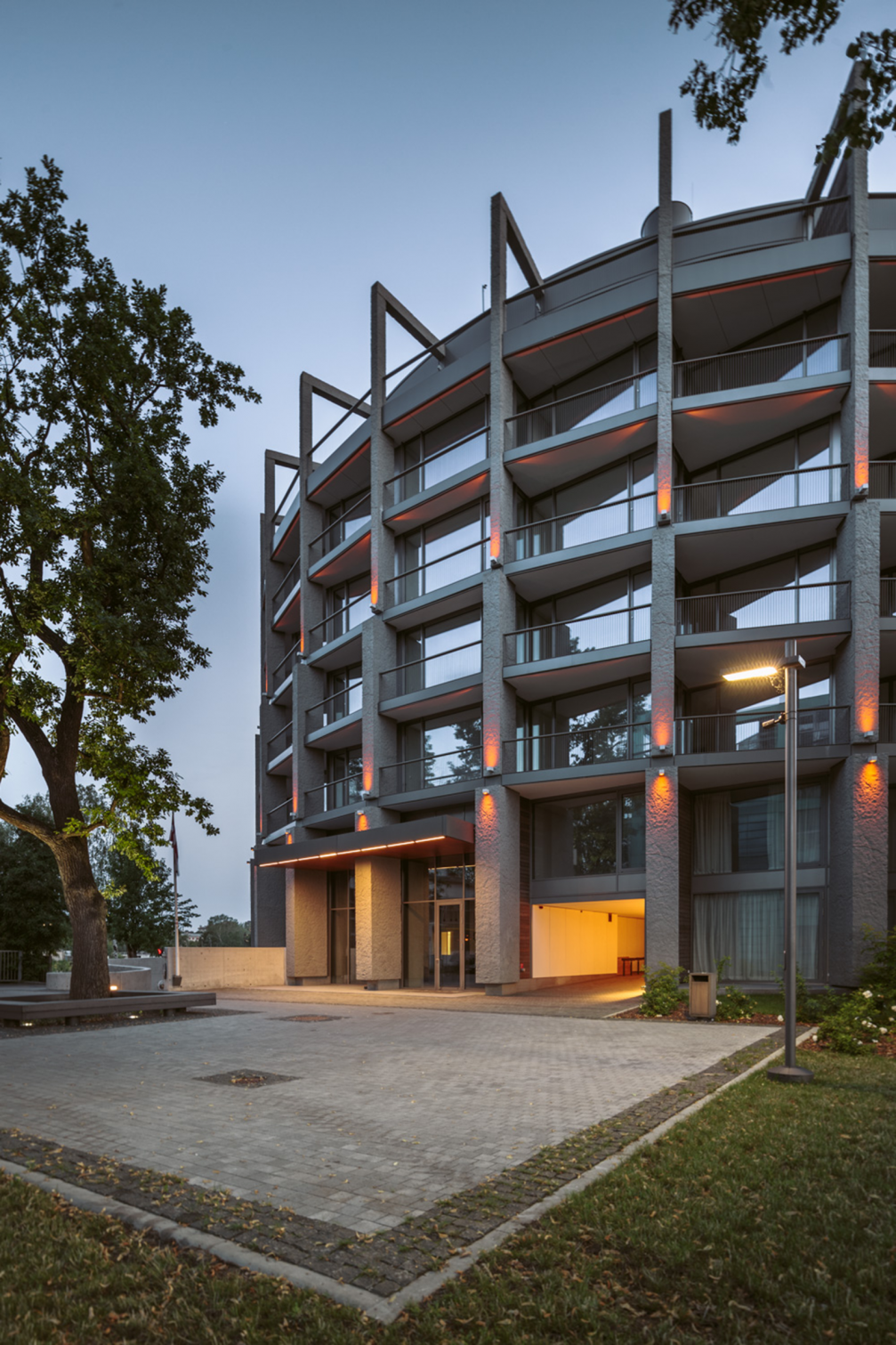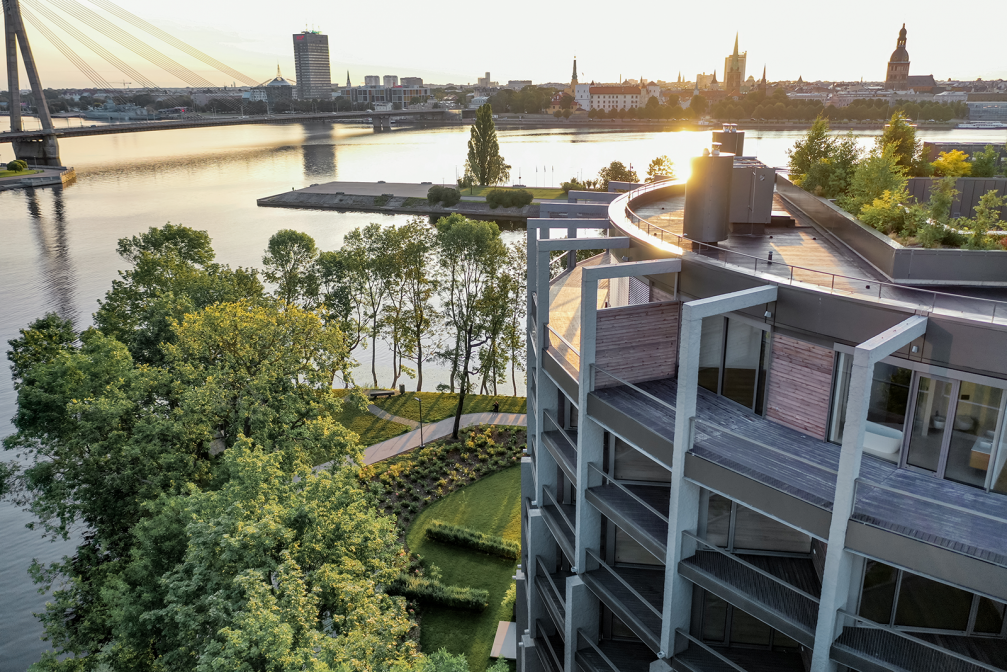 Despite the glass facades, the «River Breeze Residence» is energy-efficient and has been awarded the «Sustainable Projects in Latvia» award in the commercial projects category. The building has a solid thermal insulation, mechanic ventilation systems with heat recovery and clever constructive solutions.
The «River Breeze Residence» organically fits in with the Klīversala greenery. All the trees have been preserved, including an oak tree near one of the entrances to the building. The building will become even greener in the future — there is a spacious roof garden on the top of the building, and the greenery in the front gardens will grow to bound the terraces from the surrounding area. The courtyard garden will bring greenery into the core of the block and, hopefully, the spacious balconies will also green up when the apartments are sold out and the new residents have settled in. The territory was designed by the landscaping firm «Alps», landscape architects Helēna Gūtmane and Māris Bušs, and the arborist and gardener studio «Labie koki».
In the coming stages of the project, the area will be further developed by renovating the old pier. Residential development will continue in Klīversala, and a promenade, parks and a dock will be built along the shore of Daugava.