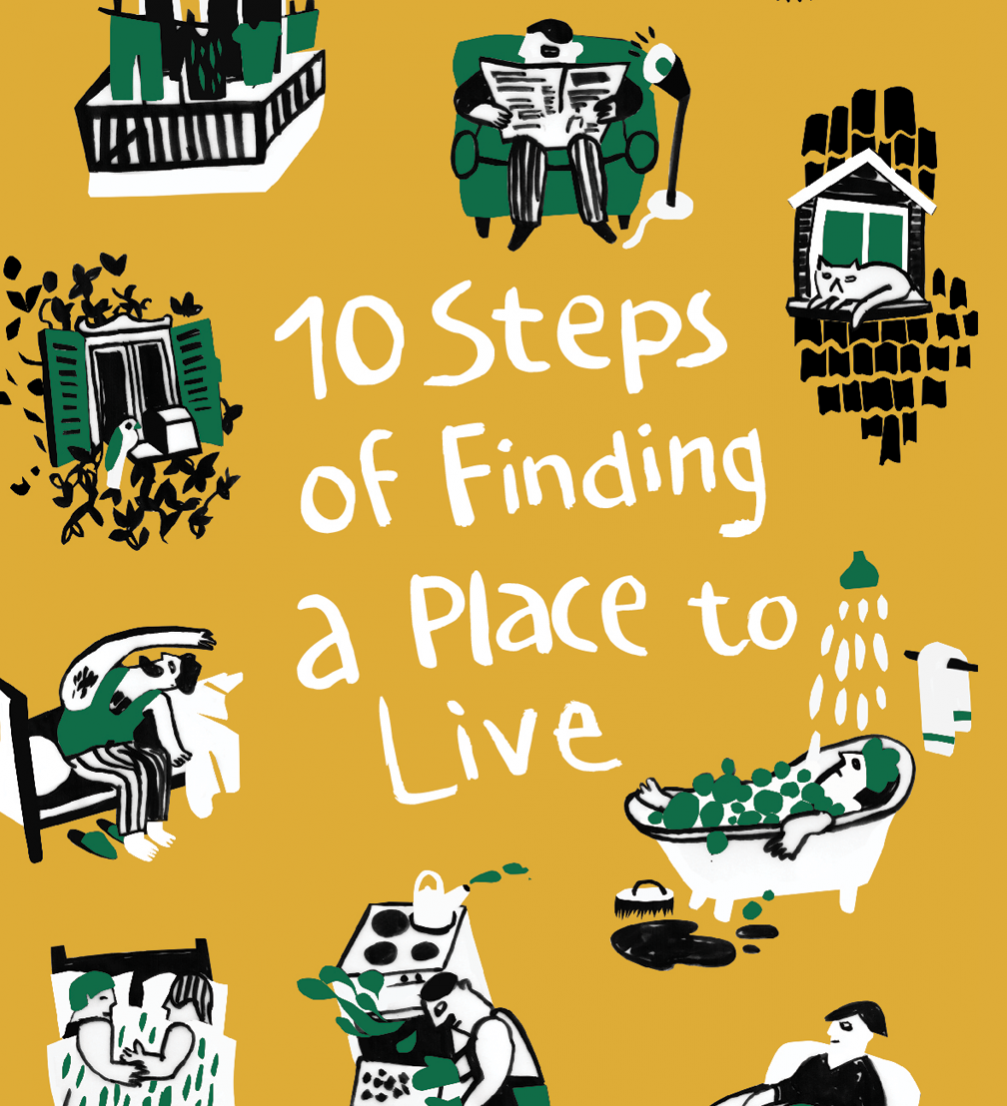 Illustration — Anna Vaivare
Illustrator Anna Vaivare and editor of comics magazine «kuš!» Sanita Muižniece have collaborated on creating new informative materials for the NGO «Shelter «Safe House»». In the leaflets, serious and useful information speaks through playful illustrations.
The leaflets in Russian and English are designed for refugees and asylum seekers, who are the target audience of society «Shelter«Safe House»». They include essential information on how to search for a job and a home in Latvia. The leaflets demonstrate that complex and bureaucratic instructions become more legible and easily memorized when presented in a visually compelling way.
«I would say that one of the preconditions for a good outcome was the informal way of thinking that «kuš!» brought in. An independent opinion and initiative to do things differently this time came from Sanita Muižniece, who had previously worked with «Safe House» and offered them help in creating visual materials. The other booklets of «Safe House» looked formal and didn't speak to the user, and we wanted to finally design something pretty and humane. During the work process we didn't receive any comments from the NGO that it is not serious enough,» tells artist of the leaflet, the young architect and illustrator Anna Vaivare.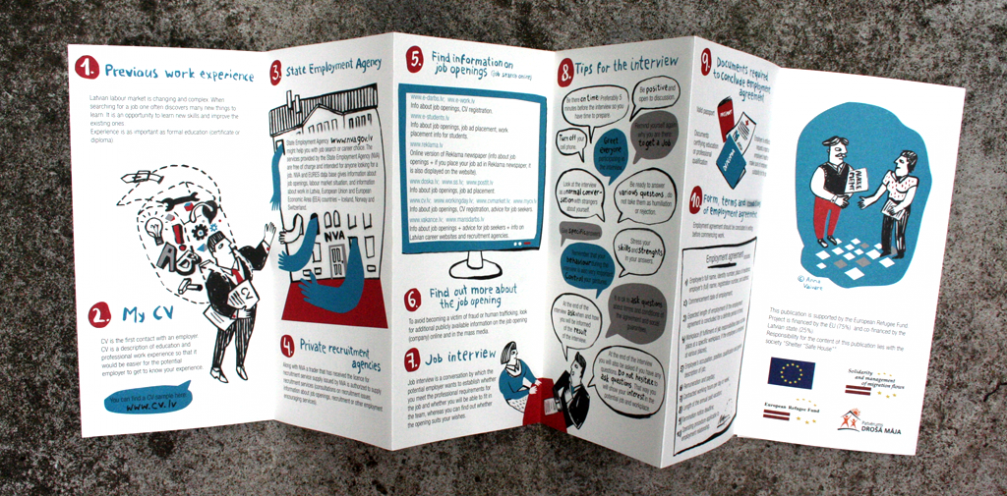 «For me personally, it was important to make the leaflet friendly and support the structure with illustrations, because the user — seeker of a home and a job in a foreign country — has probably already encountered enough formalities and bureaucracy,» Anna comments.