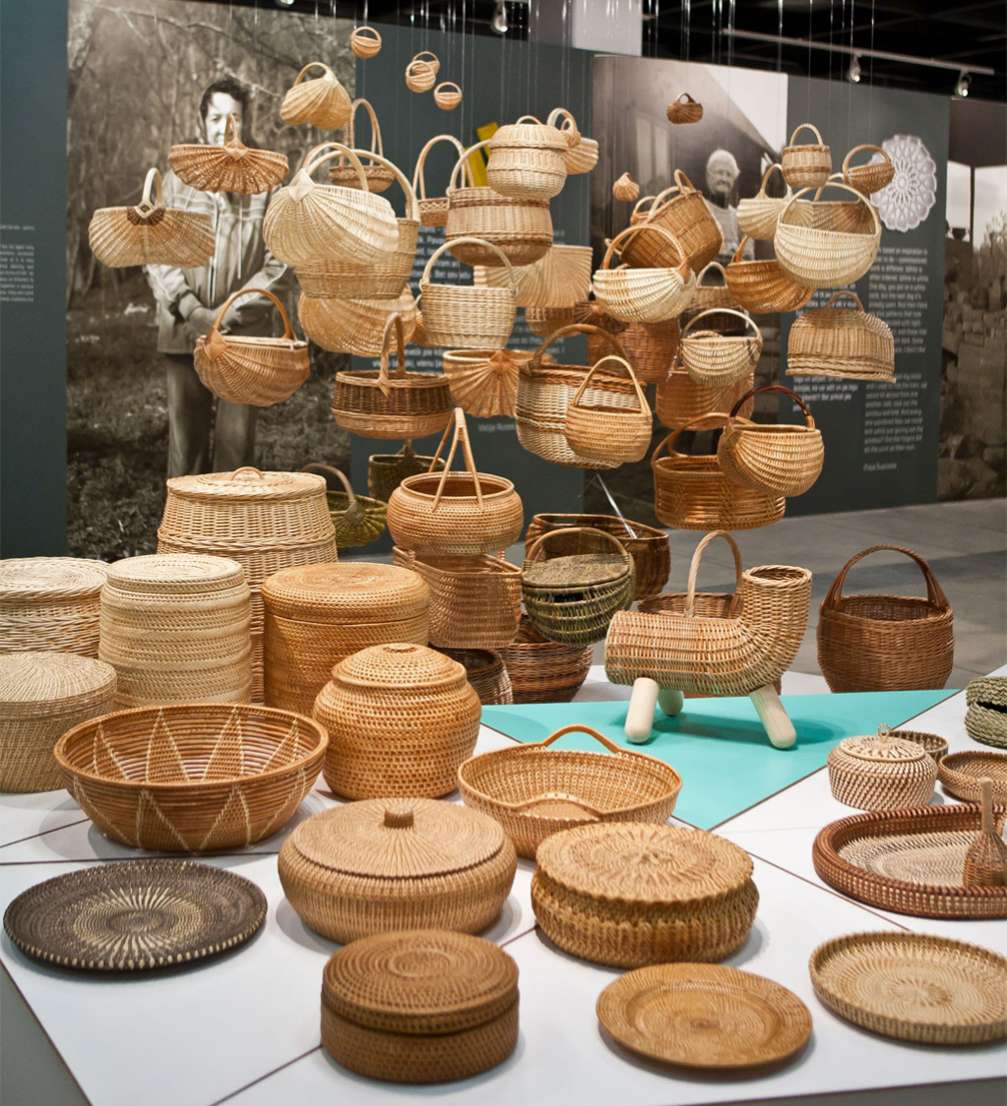 Exhibition «The song gets otherwise». Photo — Lauma Kalniņa
Exhibition of Latvian decorative arts «The song gets otherwise», dedicated to the Nation–wide Song and Dance Celebration, has opened in Riga Art Space. Traditional crafts are displayed next to examples of contemporary Latvian design.
The exhibition shows nearly 2000 pieces — scarves, blankets, mittens, gloves and socks, wickerwork, ornaments, leather goods and ceramics from all regions of Latvia. More than 900 masters of traditional decorative arts and nine contemporary design brands take part in the exhibition. Authors of exhibition's concept and layout are: master of traditional crafts Dagmāra Prīberga, designer Daina Vītoliņa, architect Laura Pelše and photographer Gints Mālderis. The exposition is conceptually divided in two classical elements — sky and earth. Immensity of the earth unites the «heavier» items: ceramics, glass, leather and wood. Sky is made of the airier things: belts, wooden spoons, gloves, shoes, which hang from the ceiling in clusters. A motive of lace interweaves the exhibition, and its themed parts are accompanied by folk songs, which contribute to the atmosphere of the space. Daina Vītoliņa reveals the meaning of the title «The song gets otherwise» — unlike choristers, craftsmen sing their songs out with their hands, making objects.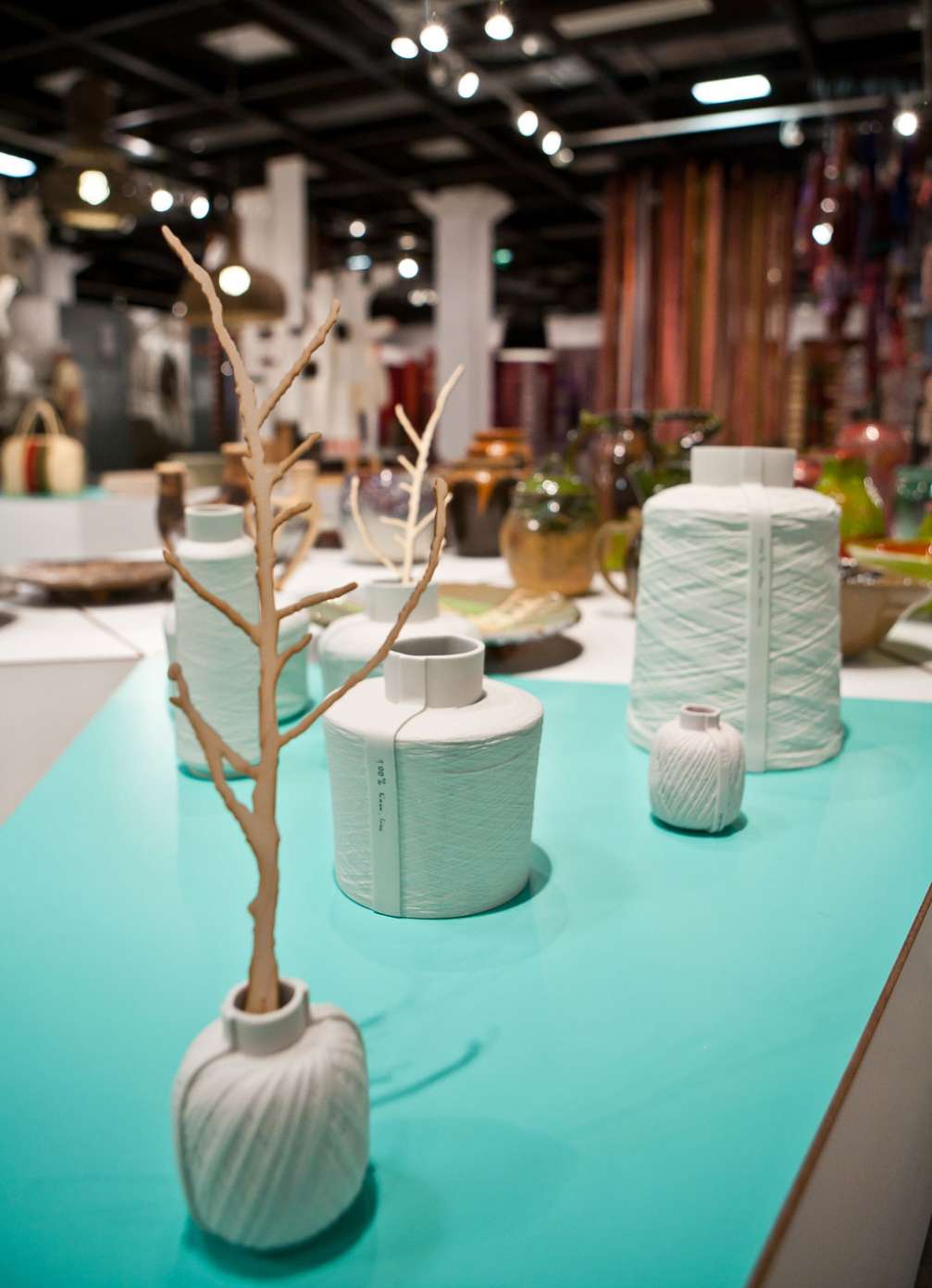 Exhibition's project manager, expert of traditional culture Linda Rubena tells that among the masters included in the exhibition craftsmen that work for their own pleasure can be found alongside studios and companies, whose creations are produced for sale. Altogether more than 100 active collectives of craftsmen from all Latvia are represented. In the Song Celebration, contemporary compositions can be heard in between folk songs, and in the exhibition traditional crafts are mixed with Latvian design of today.
Contemporary design items are selected based on their emotional or visual link to Latvian traditions and cultural heritage, highlighting nine brands of Latvia: «MĀJO» wicker lamps and porcelain brooches, «an&angel» Red Dot awarded glassware collection, «GROOBE» wooden furniture, «RIJADA» homeware and toys, Elīna Dobele design footwear, «Money bowls» by Artūrs Analts and Rūdolfs Strēlis, «Munio Candela» candle collection, Māra Skujeniece handmade porcelain «Spool» vases and «Artbag» bags with traditional skirt fabric insets.
While preparing the exhibition, five interviews with masters of traditional crafts and contemporary design were made about the situation of decorative arts within the cultural context of today and the roots of Latvian design, getting to know the socio–economical aspects of these processes as well. The stories of both designers and craftsmen project the future of traditional arts. The exhibition shows quotations from the interviews, but the complete versions can be read in the catalogue, which is going to be available mid–July.
The exhibition «The song gets otherwise» is open until September 8 at Riga Art Space, Kungu iela 3.