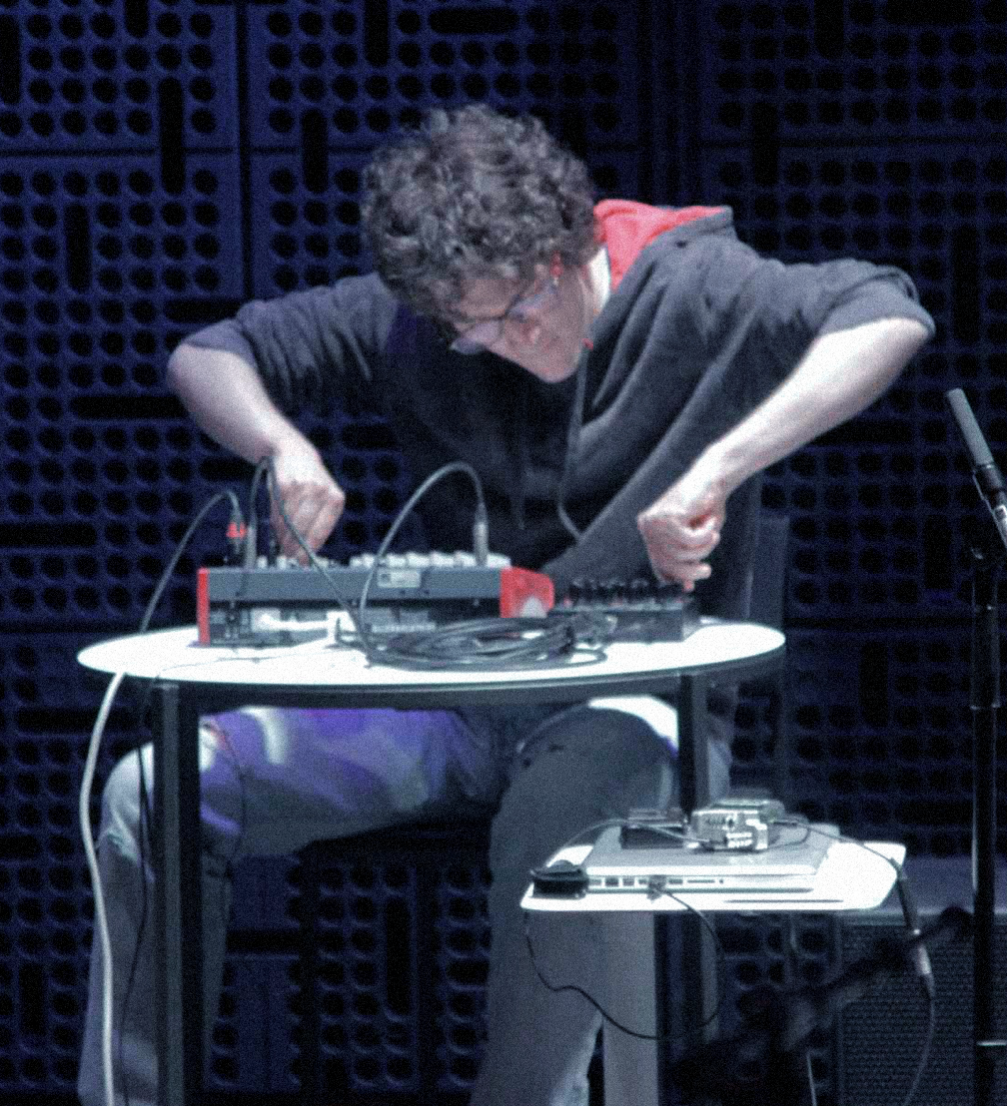 From September 29 to October 5 the project «Creative Coding for Live Audio and Visuals» will be hosting workshops and audiovisual performances in Riga. Visual and sound artists, creative coders, designers, experienced performers of AV/VJ scene, as well as beginners and everyone who is interested are invited to participate in the workshops.
Live audio and visuals are performances, during which artists create and play their original audiovisual material using creative coding. Creative coding is a new field that combines art, design and technology, the central part of it being writing a code. It is the second time that «Creative Coding for Live Audio and Visuals» is taking place since its kick–off in Helsinki in April earlier this year at the interdisciplinary platform for experimental art, design and research «Pixelache Helsinki», in the context of the educational program «Pixelversity». The project was initiated and developed by an audiovisual media artist, graphic designer and researcher of audiovisual culture Irīna Špičaka, in collaboration with a creative coder and new media artist Krišjānis Rijnieks.
The workshops will be led by experienced new media and audiovisual performance professionals in several creative courses:
The closing event will offer an experimental, public jam session by the participants of both Raspberry Pi workshops; a performance by Finnish Skwee music representative DKSTR in collaboration with Matti Niinimäki; AVVX workshop participants will collaborate with the electronic music project «Baltic Diving Co.»; and the Quartz Composer workshop participants will be able to try their self made applications together with local electronic musicians and DJs.
Applications will be accepted until August 30. There is no participation fee, but the number of participants in a workshop is limited to 10. Results will be announced after September 15. The event will take place at «9K 1 NAMS», Aristida Briana Street 9, building 1.
More information about the workshops, application procedure and the final event is available on the project's homepage or by contacting the producer Irina Spicaka ― irina@cc4av.info
Financial support: SCCF and Nordic–Baltic Mobility Program for Culture.