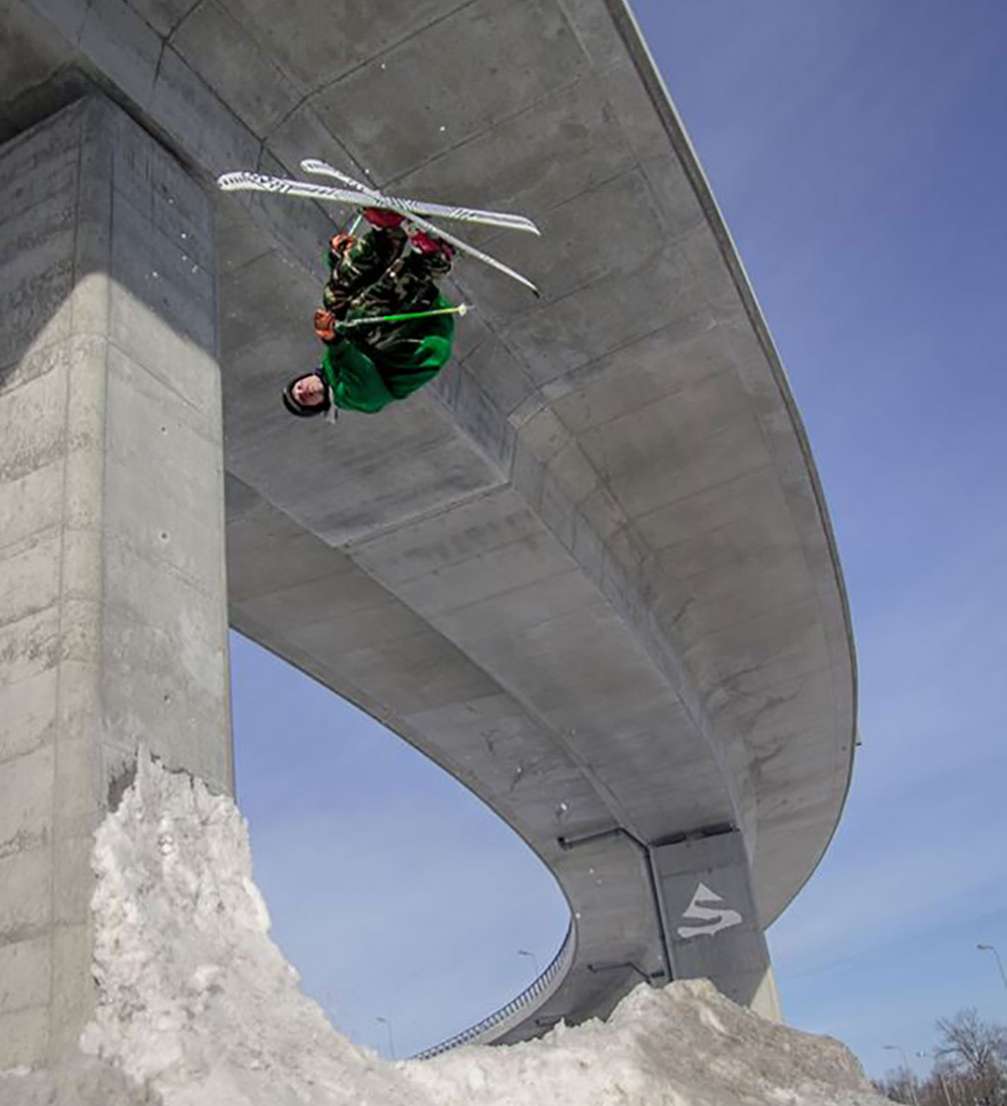 A new documentary «SKMLNTI» by Latvian urban skiers collective «Skilluminati» premiered on September 20. It reveals what it means to be a skier in an urban environment — spots, equipment, courage, good days and bad days, as well as the reaction of passers–by. Seven guys spent last winter on skis, exploring what the architecture and streets in Riga, Latvia and the Baltics has to offer for freeskiers.
Stories Editorial September 23, 2013
This is already the second film shot by the group (the first was «Manifesto»). «Skilluminati» are passionate skiers, and only then filmmakers, which means that filming «SKLMNTI» was fueled purely by enthusiasm. The guys have submitted the film to the International Freeski Film Festival IF3, which will take place in Austria on October 1–5.
The authors are, both on film and behind the camera: Reinis Stabiņš, Edvards Lansmanis, Kaspars Ozoliņš, Pauls Iklāvs, Emīls Ozoliņš, Ernests Cerbulis un Einārs Lansmanis.
«SKLMNTI» is screened every Tuesday at «Kino Citadele». The next shows are tomorrow, September 24.