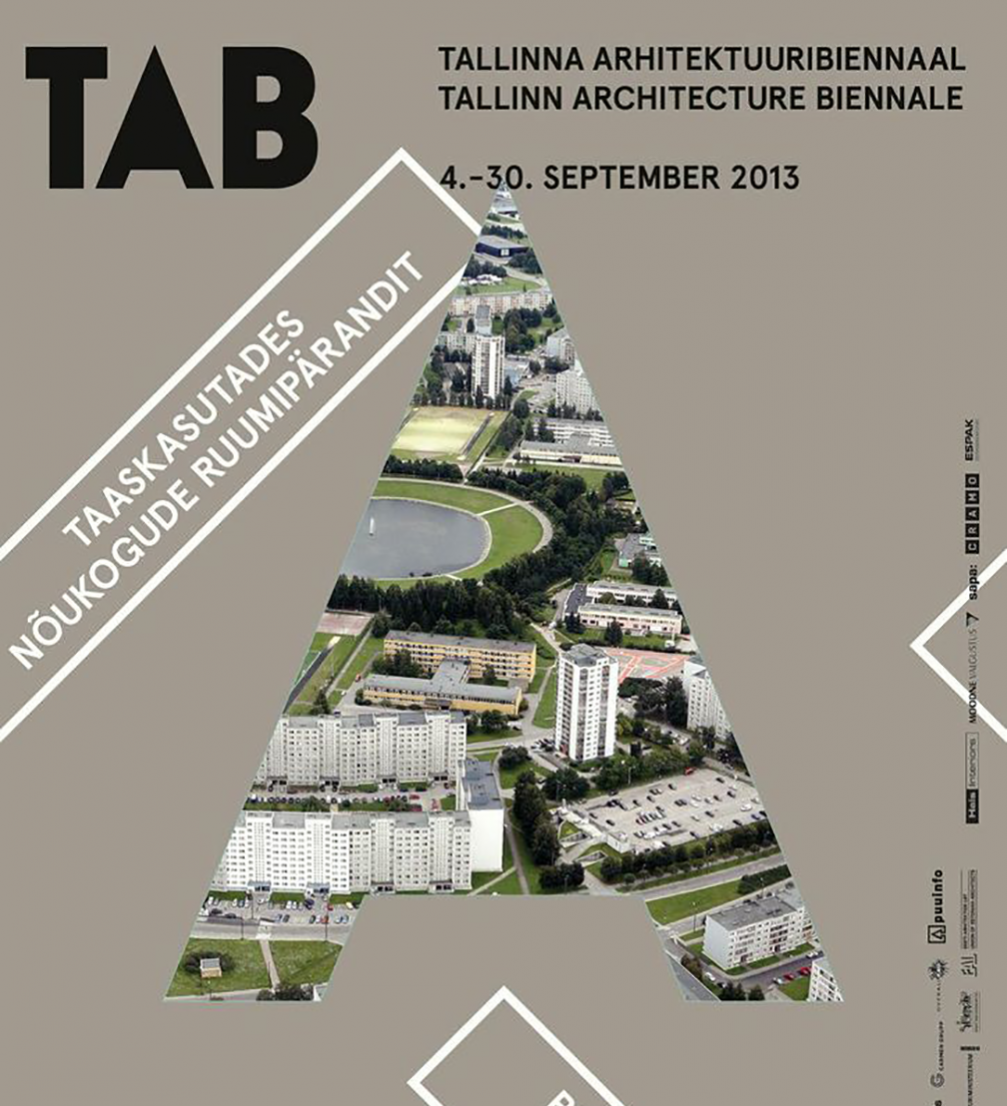 One of the most notable architecture events in the Baltics — Tallinn Architecture Biennale — opens today and will last until September 30. The programme will explore and study the modernist architecture from the 1960's through the 1980's, providing visions for reuse of spaces of the socialism era today.
Tallinn Architecture Biennale (TAB) is an international architecture and urban planning festival, organised by the Estonian Centre of Architecture. The Biennale continues the tradition of the Nordic – Baltic Architecture Triennale in an updated form and encourages synergy between Estonian and foreign architects as well as the general public.
A curators' competition was held about the organisation of the biennale, and the Estonian architecture studio «b210» (Kaidi Õis, Karin Tõugu, Kadri Klementi, Aet Ader, Mari Hunt) won with their concept «Recycling Socialism» that is aimed at redefining the Soviet era urban environment for a better integration in the city of today. The concept focuses on such questions as: «Which spaces, structures, ideas, concepts, projects and materials of the past can be recycled? What of it is suitable for reuse today and for future utopias?»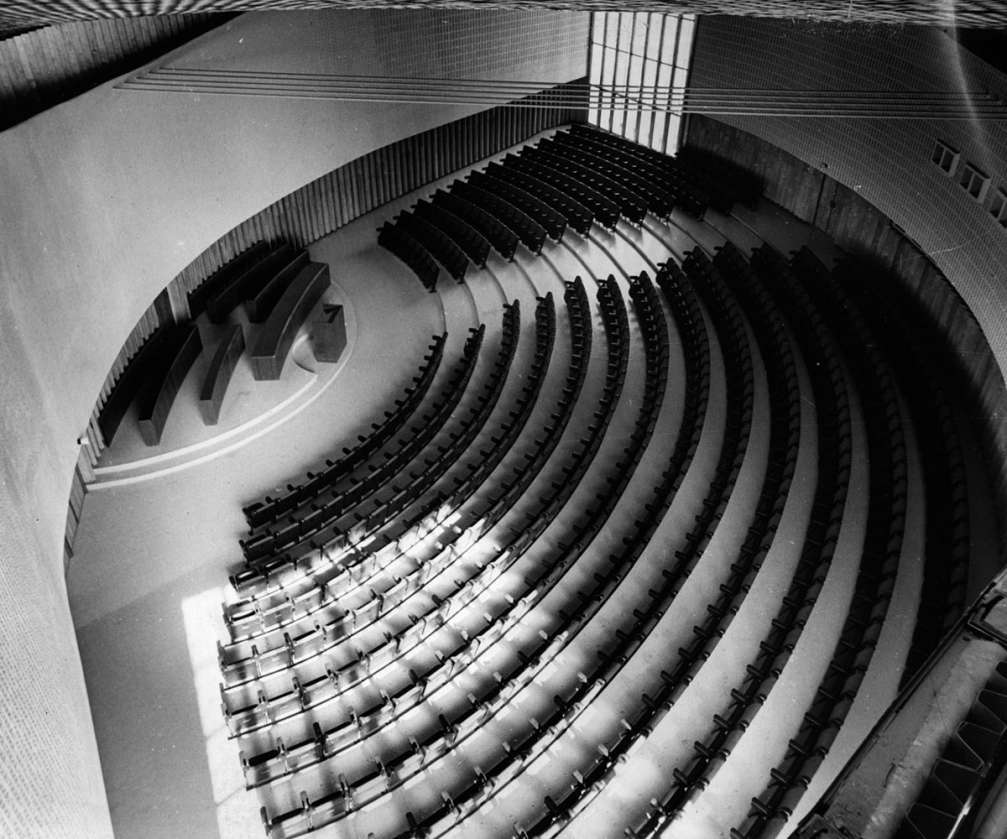 The most notable events of TAB include a two day symposium with the participation of Pier Vittorio Aureli from the architecture studio «DOGMA», representatives of «Raumlabor», and other architects and theoreticians, as well as the first public opening of the assembly hall of the Ministry of Foreign Affairs, the so–called Sprat Tin. The curators' exhibition features 12 commisioned projects in public spaces of Tallinn by Estonian and international architects — «DOGMA», «Raumlabor», «EXYZT», «Dorte Mandrup Arkitekter», «Salto», and others. The exhibition of TAB Vision Competition will open and an award ceremony will be held. The Schools' exhibition will show expositions by Oslo School of Architecture and Design, Singapore University of Technology and Design, University of Applied Arts Vienna, Strelka Institute, RMIT School of Architecture and Design, and many more. Latvia is represented in the Schools' Exhibition by the Contemporary Architecture Information Centre with Riga Technical University International Summer School and the Courtyard project expositions in Linnahall.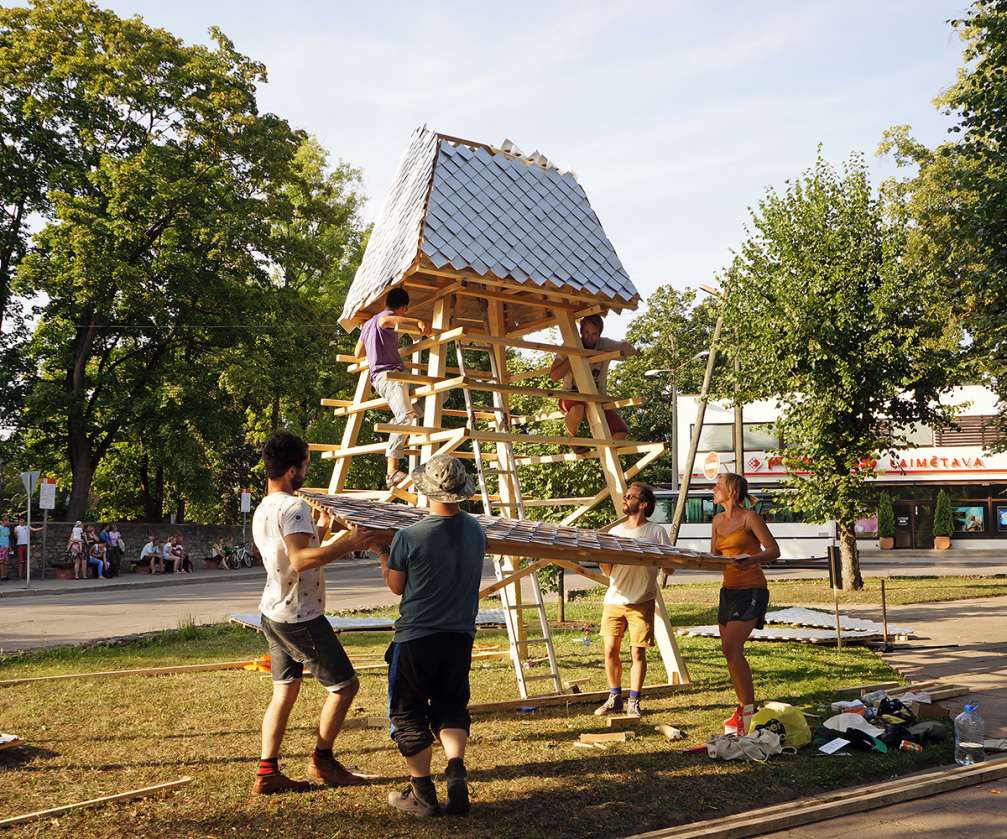 Numerous side–events are held next to the main happenings — creative workshops, discussions, lectures, film screenings, guided tours, presentations by universities, etc.
Information on the planned events, TAB programme and happenings is available on the Tallinn Architecture Biennales' website.