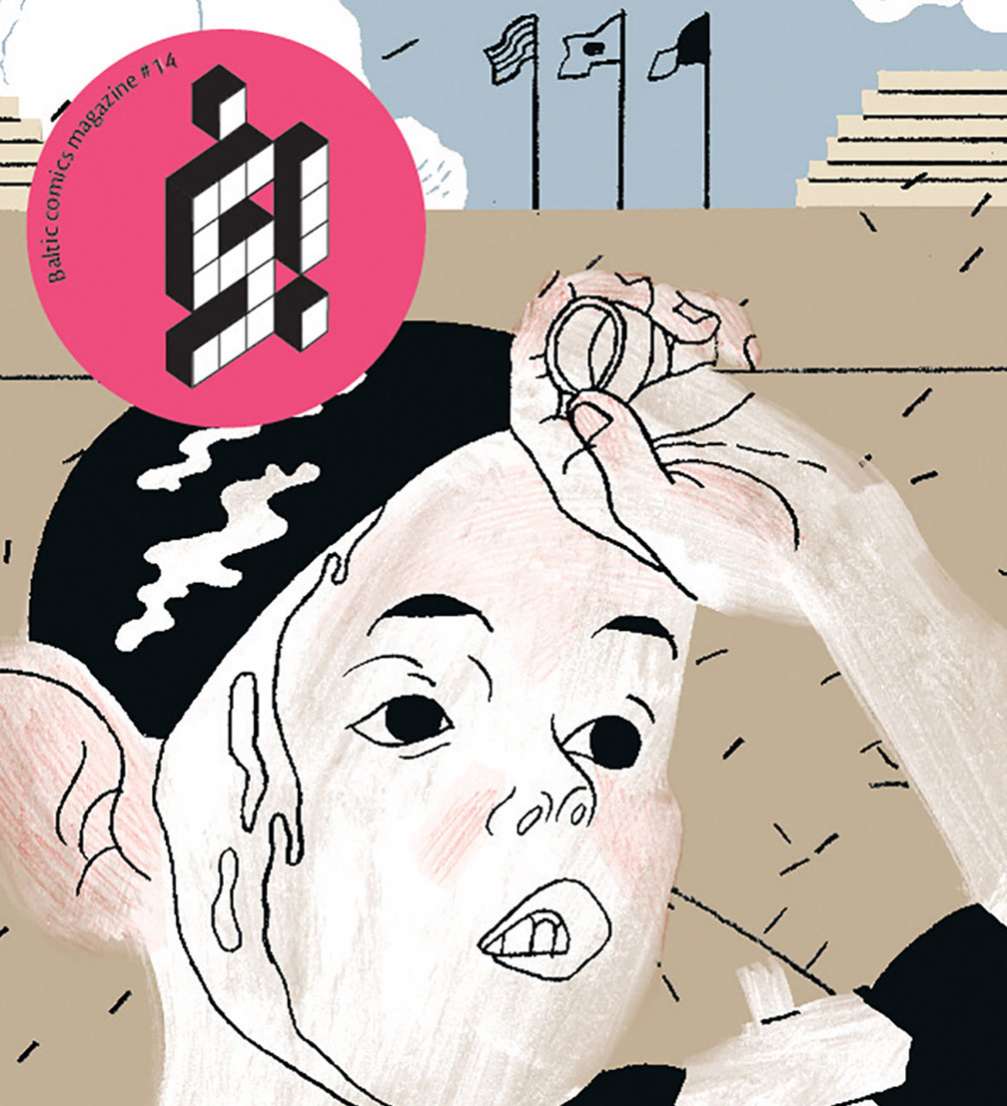 «š!» N°14 cover illustration — Amanda Baeza
Alongside the 14th issue of «š!», in which twenty–two international artists have drawn comics about sports, four mini «kuš!» magazines are published with graphic short stories by Finnish, Swedish and Mexican authors.
Stories Editorial September 20, 2013
Comic strips in the fourteenth issue of «š!» have been inspired by the legendary cyclist Marco Pantani, as well as the literary character Harry Potter and the young magician's beloved game Calambol. The artists have visualised their personal memories of sports classes at school and created new fields for games, where weird headless creatures meet, Titans compete in weightlifting the globe, and art theoretician Vasily Kandinsky plays an important role in an intellectual match of pingpong.
Contributors
Amanda Baeza (Chile / Portugal), Anna Vaivare (Latvia), Conor Stechschulte (USA), Dace Sietiņa (Latvia / The Netherlands), Dāvis Ozols (Latvia), Emelie Östergren (Sweden), Ernests Kļaviņš (Latvia), Jeroen Funke (The Netherlands), Josh White (USA), König Lü.Q. (Switzerland), Lai Tat Tat Wing (Honkong), Luka Va (Lithuania), Marc M. Gustà (Spain), Marlene Krause (Germany), Mārtiņš Zutis (Latvia), Michel Esselbrügge (Germany), Michiel Budel (The Netherlands), Mikus Duncis (Latvia), Nicolas Zouliamis (Belgium), Ratigher (Italy), Rūta Daubure (Latvia / UK), Søren Mosdal (Denmark).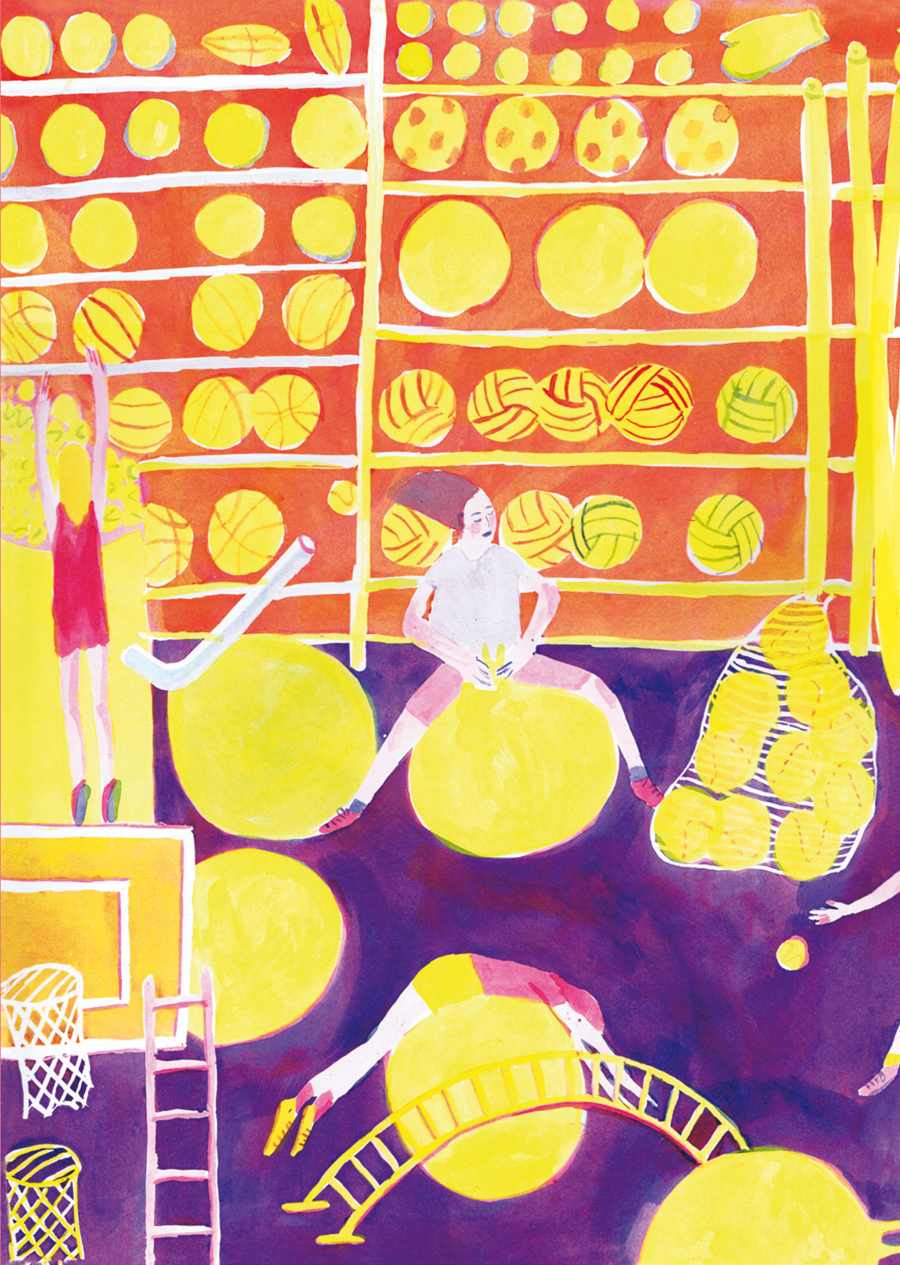 Authors of the four 28–page experimental graphic short stories mini «kuš!» are: «The Pernicious Kiss» — Tiina Lehikoinen (Finland), «Hideous Fiesta» – Heta Bilaletdin (Finland), «Runaway Dog» — Emelie Östergren (Sweden) and «Borrowed Tails» — Ines Estrada (Mexico).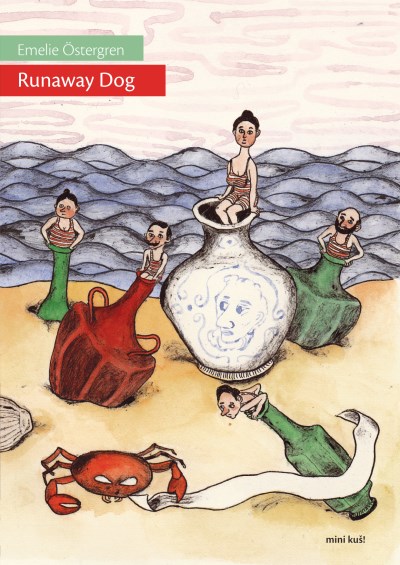 «š!» N°14 is supported financially by State Culture Capital Foundation, mini «kuš!» N°14 and N°15 — by Finnish Literature Exchange FILI.
«kuš!» comics are available in stores «Lukabuka», «Muhamors», «Randoms», gallery «Istaba», design print studio «Telpa» and bookshops «Jānis Roze», as well as online.