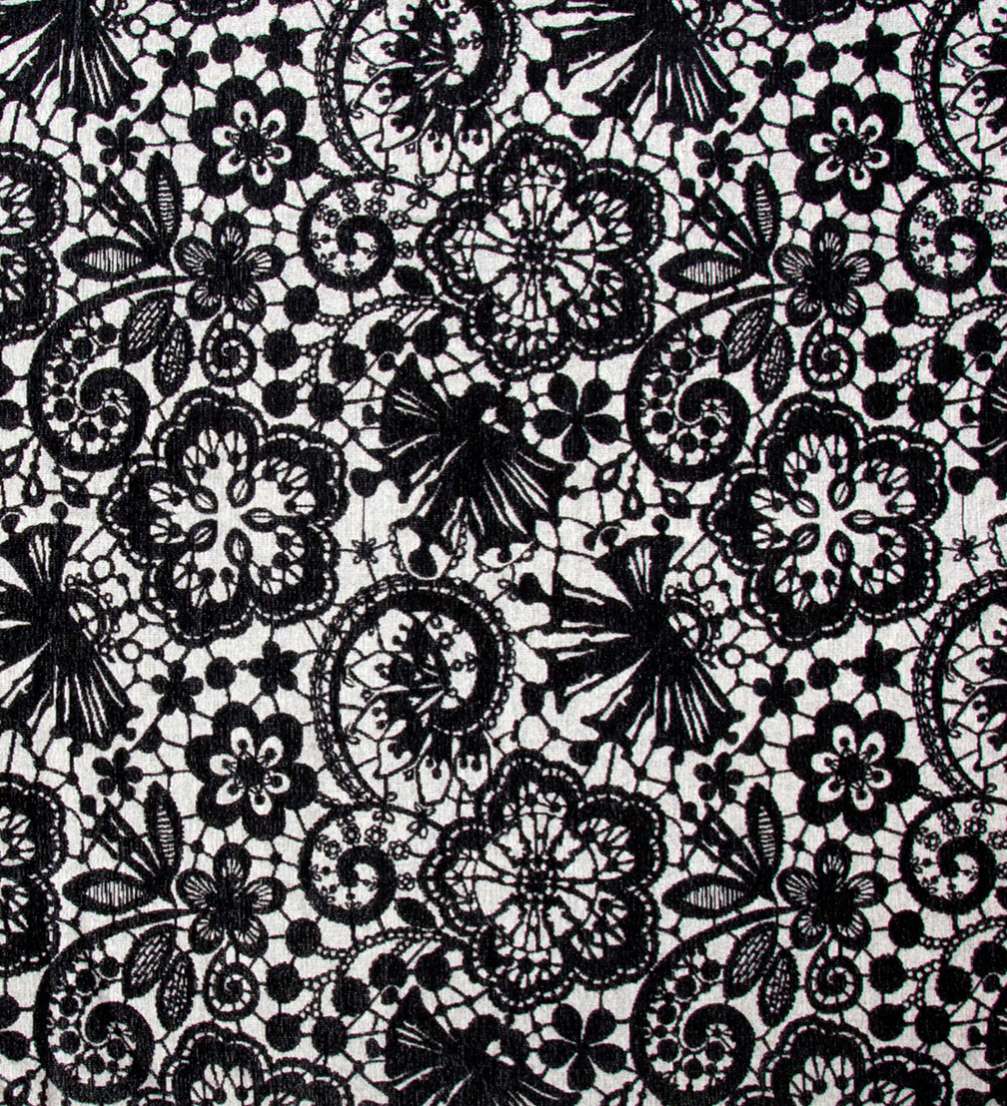 Lace cover. Design — Dace Puga, photo — Kristīne Graudule
Designer Dace Puga has combined the fine graphics of lace with the rich texture of a thick fabric in black–and–white covers.
Dace Puga tells: «Lace was created to decorate oneself. Needlewomen used to make white lace patterns — doilies for decoration of furniture — tables, arms of sofas. As time went by, the desire to beautify didn't diminish, it only grew stronger. Today, development of technologies allows to cover the whole sofa in lace, and, if you get cold, dress yourself in it and feel warm.»
The lace covers were made for the textile producer «Klippan Saule» to take part in the 2013 «Heimtextil» exhibition in Frankfurt, in which the company presents itself every year. The cover's jacquard fabric is woven of two threads — bamboo and cotton, using modern weaving and processing technologies. Alternating velveteen and thick wickerwork create a relief texture, pleasant for the touch. The size of the cover is 145×210 cm.
«This is a story about sound values and a high quality in a new format and approach,» Dace comments on her collaboration with the textile manufacturer.