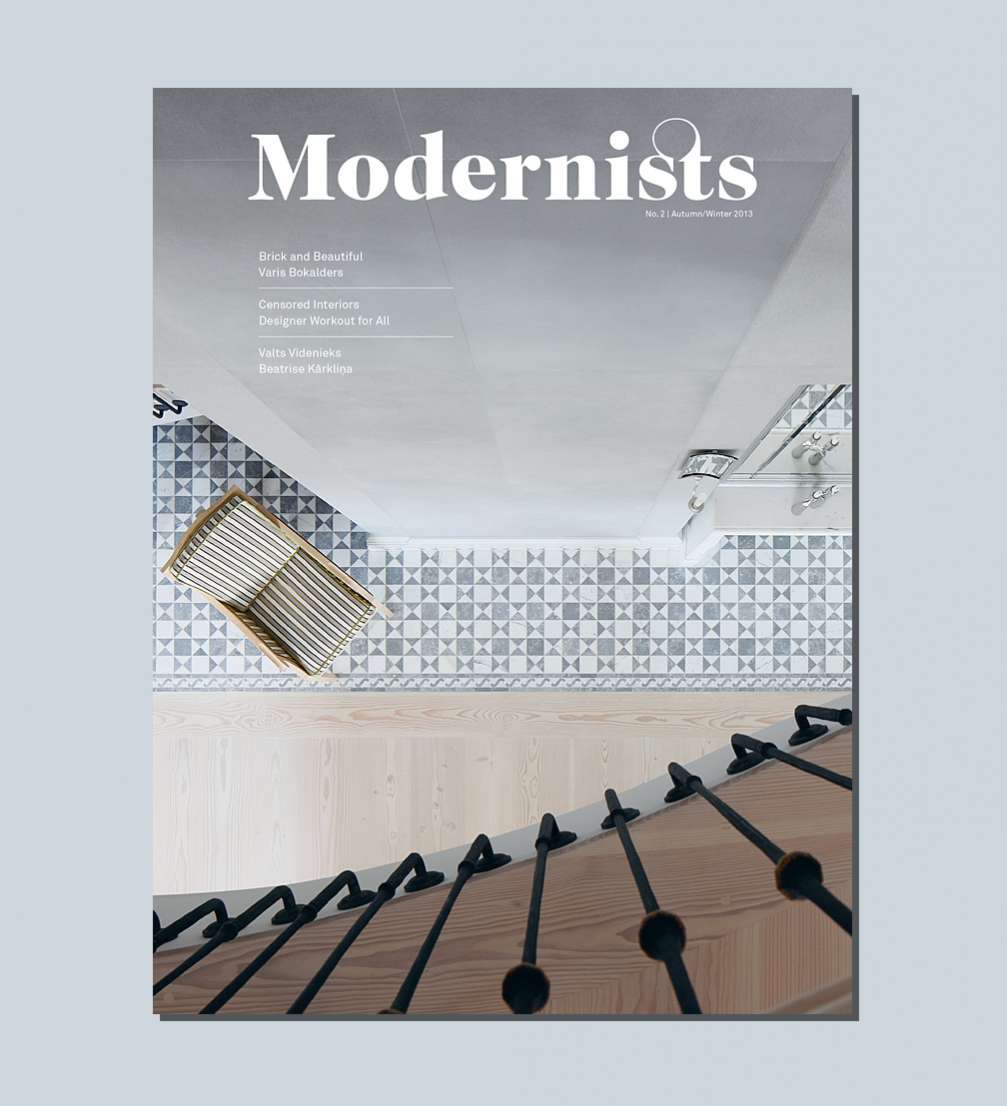 Cover photo of «Modernists» magazine's printed version — Ansis Starks
The second issue of the lifestyle magazine «Modernists», edited by Ieva Zībārte, came out yesterday. It brings forward contemporary and historic values of Latvian architecture, design and cinema, as well as tells about people who construct boats, silk screen print and prepare desserts. Take a look into the spreads of «Modernists»!
The second issue of «Modernists» evaluates the autumn harvest together with the Latvian–Swedish eco–architect Varis Bokalders, who invites cities and countries to think about food production in their direct proximity. Valts Videnieks, who builds wooden boats in Pāvilosta talks about a leading lifestyle according to local traditions. By adding new ideas to a historical situation a healthy educational environment in has been created by Estonian architects «Salto» in Viljandi gymnasium, and makers of the «Rupert» art centre in Vilnius. Architects in Riga prove once again that they are among the strongest ones in Europe in renovation of historic buildings and interiors.
The magazine continues to study history and writes about the censored interiors of the film «Four white shirts» («Četri balti krekli»), which was prohibited during the Soviet occupation, and introduces the porcelain designer Beatrise Kārkliņa. The new «Designers & Makers» series features new product initiatives in Latvia. In the last pages — a practical look into the wine glassware etiquette and an essay about the damage done to the kiosk.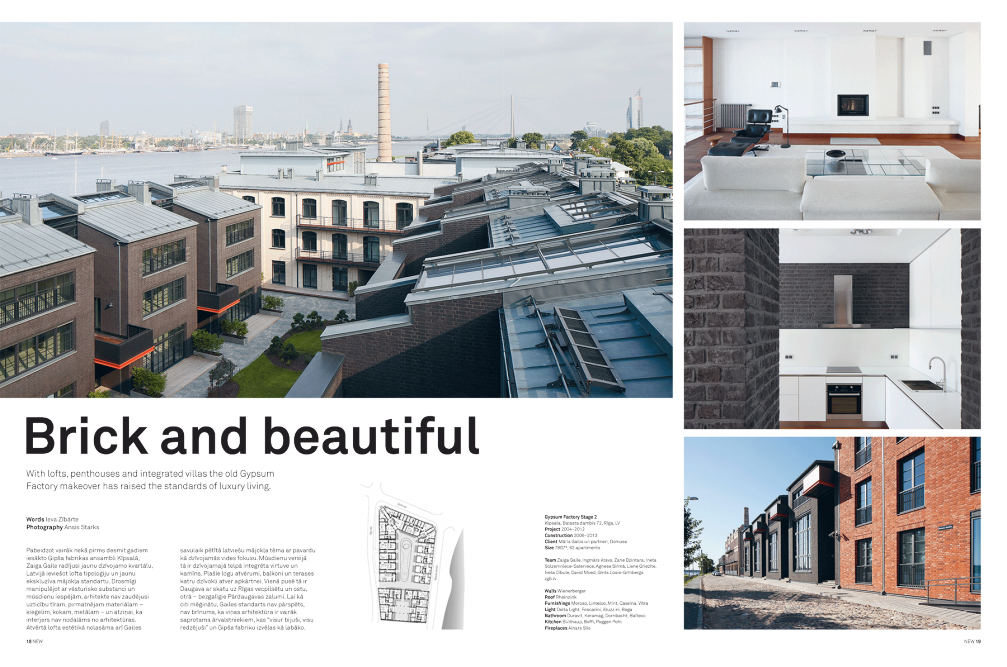 The magazine has two covers. The printed version features a photo of a Riga apartment, renovated by the architecture studio «Sudraba arhitektūra», but the digital retro cover shows a never before published photo of the film's «Four white shirts» interior set that was cut from the film.
Editor of the magazine — Ieva Zībārte, authors of texts — Toms Zariņš, Kristīne Budže, Uldis Lukševics, Maija Rudovska, Vents Vīnbergs and Ieva Zībārte.
The magazine is available for free at the events held by «Modernists». Subscribe for updates of «Modernists» on the magazine's website, and follow the news on its Facebook page.