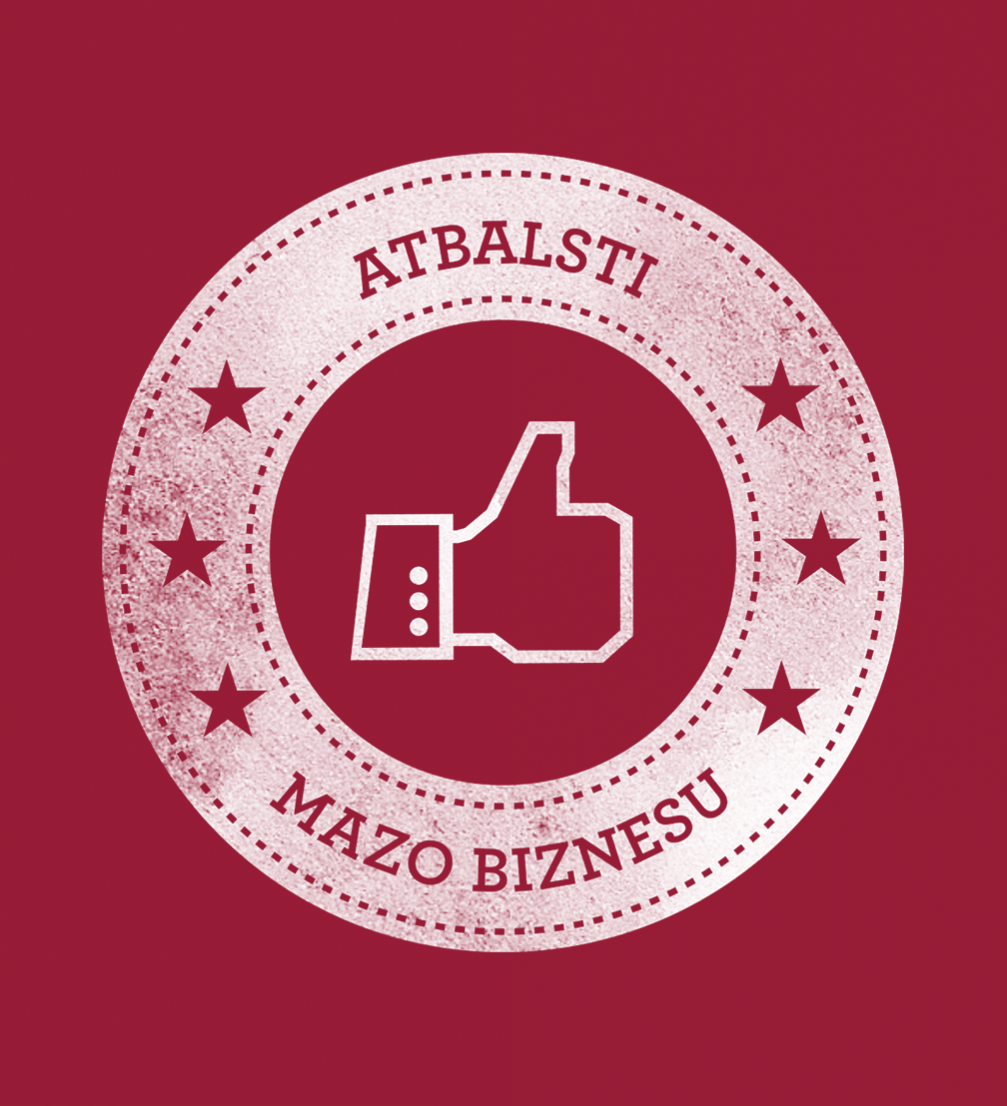 On Saturday, November 16 the first ever Small Business Day will take place throughout Latvia. The society's attention will be drawn to small businesses, supporting them with a purchase or a commission, a praise or an advice, or even with an offer to collaborate.
Stories Editorial November 12, 2013
The initiative «Support the small business» begun a year ago, when Kristaps Banga and Elīna Egle, representing small businesses themselves, learned about strengthening the entrepreneurial spirit during the Small Business Saturday in the USA, and gained confidence that Latvia could use a special day for the support of small businesses as well. Currently Latvia is the first country in Europe to adapt the American initiative.
Kristaps Banga emphasizes that on this day everyone can help small businesses by praising them or recommending their services and goods to friends and acquaintances in social networks, because it is crucial for small businesses to receive positive feedback and publicity, and to feel that their work is important for and appreciated by others.
Small Business Day invites to join not only micro businesses (up to 5 employees and a turnover of 100 000 LVL) or small businesses (up to 10 employees and a turnover of 300 000 LVL), but also those who have just begun their companies, employ just a few people or have a small turnover. Participants must register on the Small Business Day website, where information on all participants, their products and services is being gathered and visualised on the map of Latvia, and can be structured by different parameters to help people choose entrepreneurs by location and profile.
Small companies are welcome to use this possibility to improve their sales and promote their work through free of charge marketing instruments — individual advertising posters and stickers of the initiative —, carry out special campaigns for the customers, introduce their products and meet potential collaboration partners.
Kristaps believes that the economy needs diversity, and that there is a place for those who are not eager to grow and export: «The existence of small creative entrepreneurship, which doesn't contribute significantly to the tax system, may not be very important. What matters is that a large part of these businesses have a strong effect the subcultures of their own era. Such are, for example, «Miit», «VEF skate park», and the former «Pērle»». He is certain that micro and small entrepreneurship is a great way for people with an idea and a wish to have their own companies to try out what taking care of employees' salaries and covering all expenses means. Kristaps believes that a small business enables people to fulfil their dreams and aspirations, therefore it is important to support it in all possible ways.
Anyone can take part in Small Business Day; more information on the activities is available on the its website and Facebook page. The initiative «Support the small business» is organized by the SME Forum.