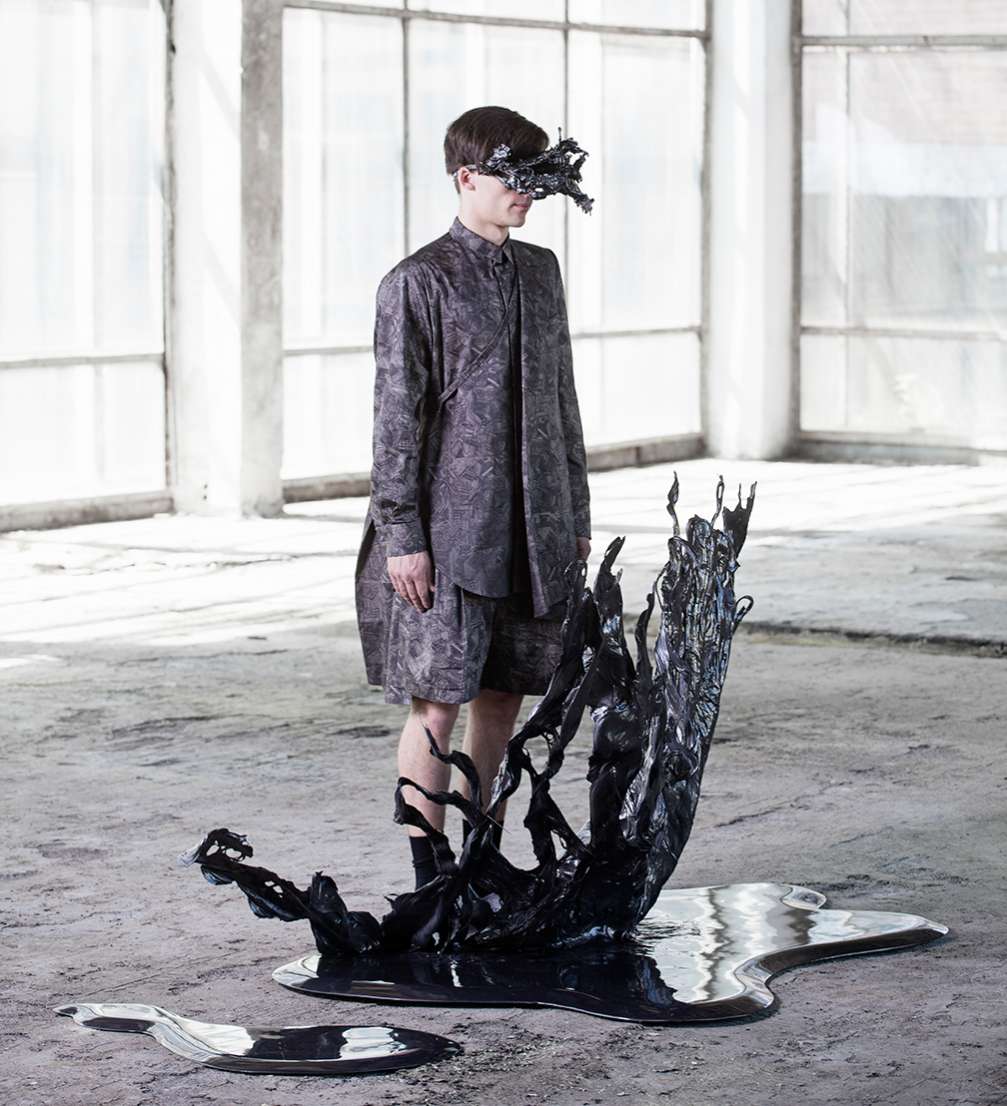 Riga Fashion Week concluded with a show of «Mareunrol's» men's collection «Epizode 3: A Man in the Splash». The spring–summer 2014 garments convincingly demonstrate the designers' inclination for surrealism and ability to freeze movements and feelings in time.
The collection, which was previously presented in Paris Fashion Week and only now in Riga, tells about a mysterious and surreal taste that brakes into everyday reality. The designers Mārīte Mastiņa and Rolands Pēterkops were inspired by the feelings that fluctuate between chaos and stability, the ordinary and the unusual, the contrast of opposing extremes. Stylistically the garments were inspired by the casual wear of the 90ies, as well as elements of the classical uniform of the 50ies.
Wool, cotton, silk and denim have been used for the clothes, along with leather for the accessories. Base of this collection is digitally printed cotton with illustrations by «Mareunrol's», resembling the surreal constructions of M.C. Escher. Trying to follow the repetition of stairs, windows, floors and doors in the print, the feeling of being trapped in time becomes stronger. A world that seems so close, but stays intangible.