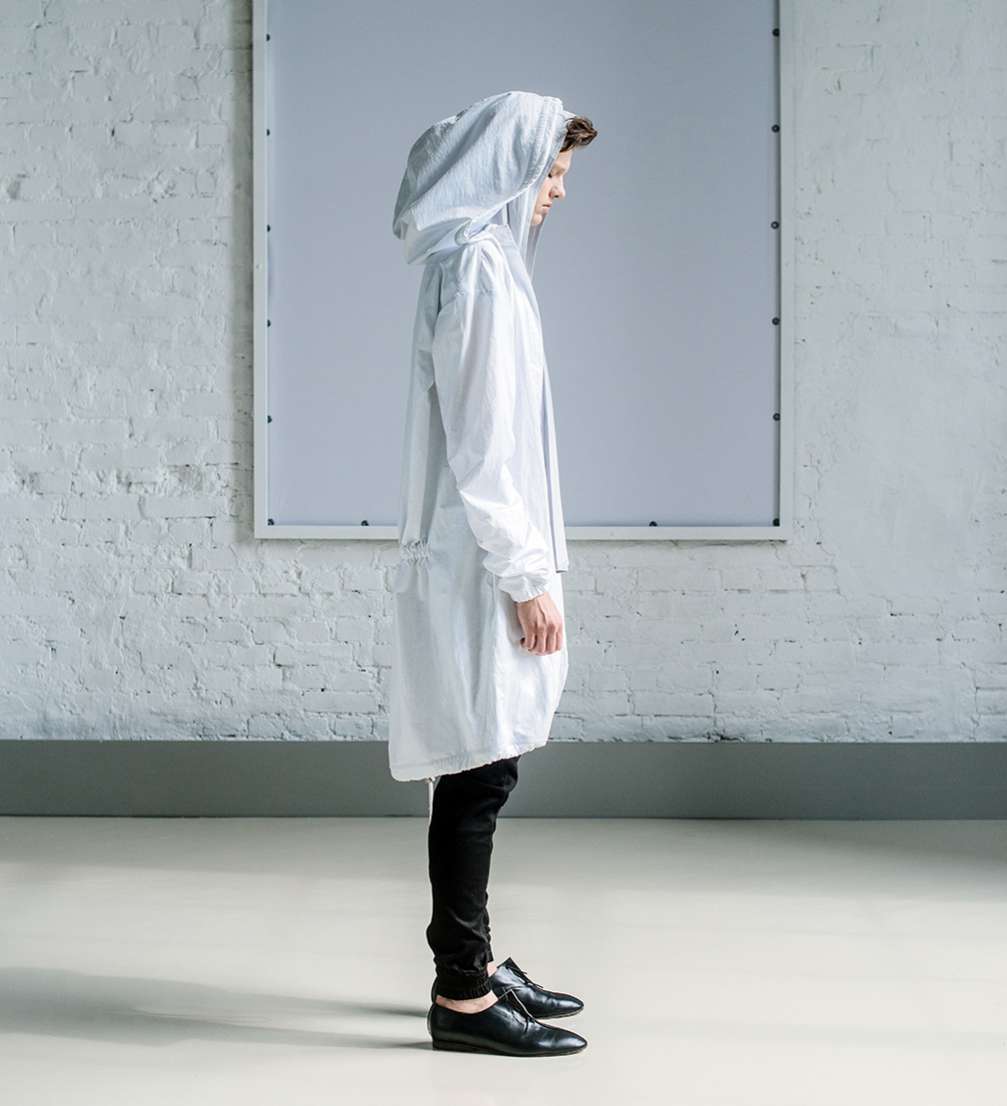 The 2014 spring–summer collection «Repair» of the brand «One Wolf» features garments with simple lines, but expressive textures of fabrics and transitions of colours. The dominant colours are white, different shades of blue and grey, as well as fundamentally black.
Stories Editorial November 11, 2013
Agnese Narņicka, designer of «One Wolf», found inspiration for the new collection in renovation works — in the diversity of textures and materials in facades, roofs and interiors of buildings, as well as in the image of a handyman. Clothing, skin and hair, covered in drops of paint and plaster dust have been captured and translated into laconic and very wearable unisex garments.
The construction process and details of buildings have provided a vast range of textures and colours, which compose the collection's overall feeling in shades of colours and finishings of textiles. The garments demonstrate ascetic silhouettes with diverse combinations of classic and innovative materials, and their experimental after–treatment. Natural materials, treated with silicone, overlaying textile pigments and bleach, along with synthetic materials, which are waterproof, but breathable and very light in their structure, have been used in the collection. Variety is found in the accessories as well — waist bags are made of genuine leather, but backpacks of impregnated cotton canvas.