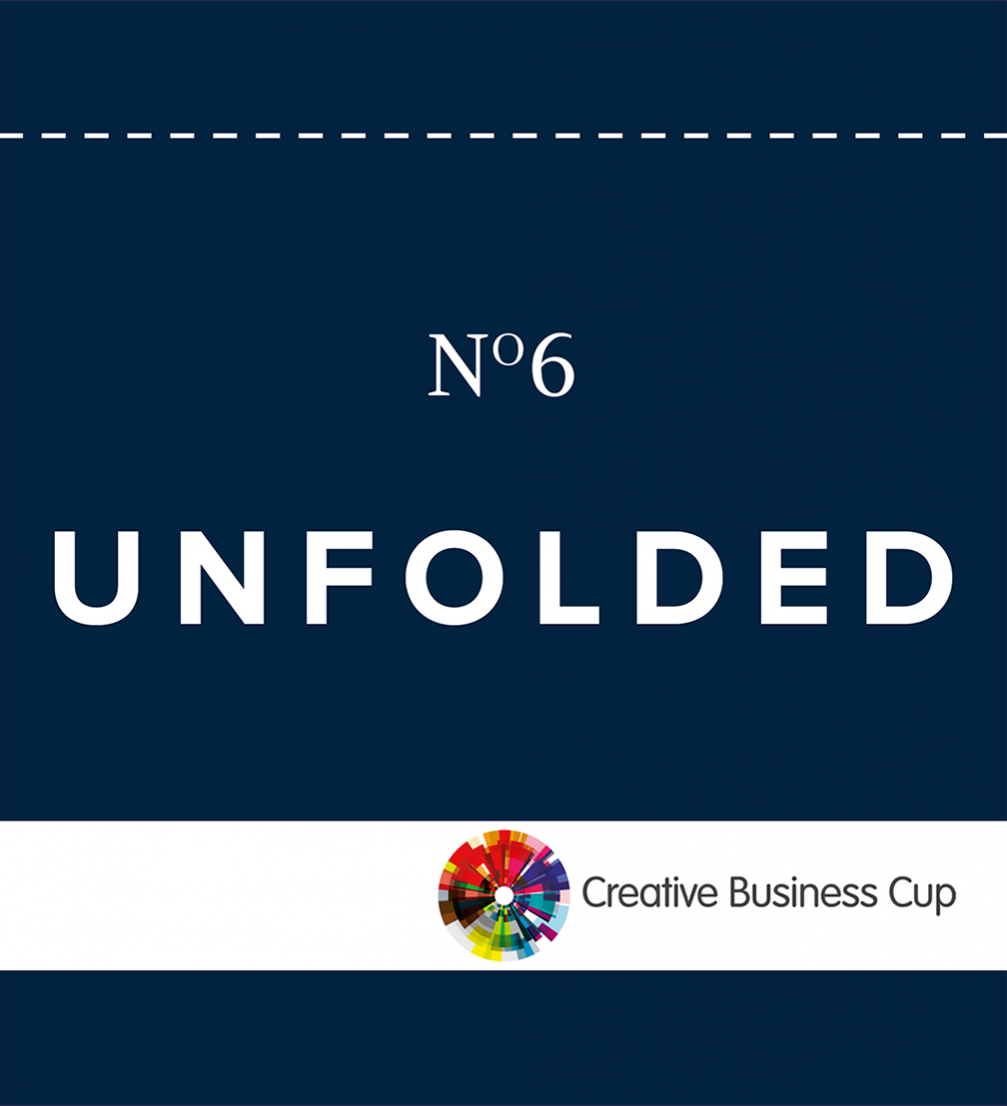 It is time for the next event in the «Unfolded» series — on Thursday, November 7 five Latvian design brands will present their ideas for new products, competing for a place in an international creative industries competition Creative Business Cup 2013 during the Global Entrepreneurship Week.
Creative Business Cup is the world championship for creative entrepreneurs, taking place each autumn in Copenhagen, Denmark. Winners of «Creative Business Cup» are awarded considerable money prizes, as well as a chance to enter the «SoftLayer Catalyst StartUp» programme. Even those participants that don't receive prizes gain many new contacts, attention from international investors and media, and useful tips for start–ups from experienced creative industries professionals. This year representatives of 40 countries will take part in the championship, and their ideas will be judged by prominent business leaders and politicians from all over the world.
Thanks to the collaboration of Danish Cultural Institute and State Culture Capital Foundation creative industries programme, for the first time a Latvian representative has been given a chance to compete in Creative Business Cup. Therefore «Unfolded» Nº6 will become a national contest with invited participants.
Competing for a place in Creative Business Cup are:
fashion designers «Mareunrol's» with a new leather accessories line, which combines the old–fashioned heat pressing technique and contemporary design;
studio «Design Catering» with a street gymnastics system «Vingrotava», which makes use of the empty party–walls and makes exercising in public hip again;
the brand «City Dew» with a series of hanging glass containers for growing herbs in an urban environment;
design studio «Mājo» with a series of lamps, made in a traditional wickerwork technique, but in less traditional forms;
designer Kaspars Jursons with a urinal «Stand», which comes as a 2–in–1 with a sink, by that saving water and space.
Contestants of the national round will give short presentations in English, which will be evaluated by the jury with representatives of Danish Cultural Institute, State Culture Capital Foundation creative industries programme and FOLD. The public vote will be counted as well. The winner, receiving a trip to Copenhagen from the Danish Cultural Institute to take part in Creative Business Cup on November 18, will be announced at the end of the evening.
«Unfolded» Nº6 – Creative Business Cup national finals
Thursday, November 7, at 19.00
FOLD, Tērbatas street 65
We kindly ask to register for the event by sending a message to info@fold.lv
Entrance is free. Language of the event is English.