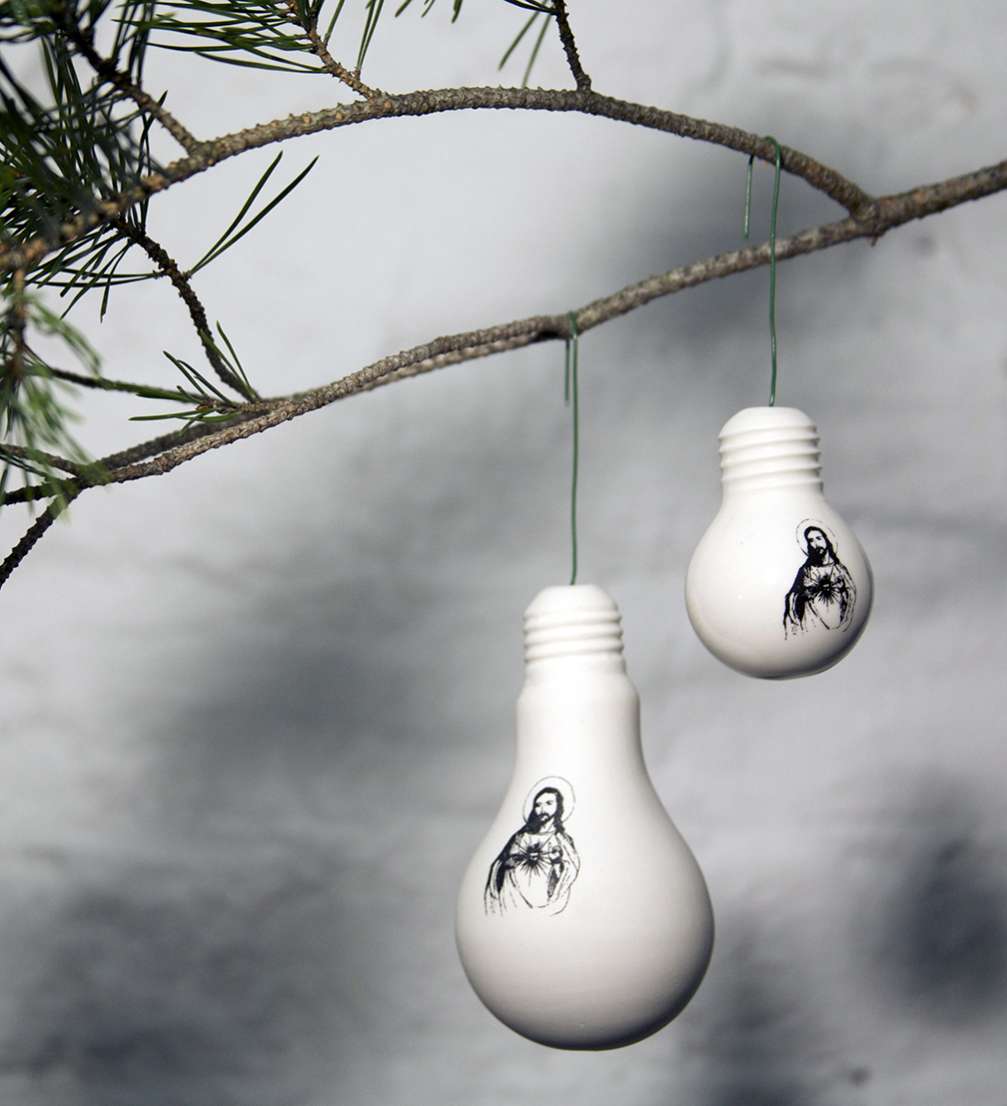 Design studio «Rijada» in collaboration with «Malka porcelain» have created a series of porcelain items — decorations for the Christmas tree in the shape of electric bulbs, and a thimble in honour of the coming Year of the Horse.
Stories Editorial December 24, 2013
There are various drawings printed on the round sides of the bulbs, but the thimble continues «Rijada's» toy collection — when putting it on a finger and using some imagination, the rest of the fingers of the hand become legs of a horse. Of course, it can be simply kept on a shelf or used in a game of chess as well. The fine plastics are skillfully done by the artist Diāna Boitmane and her brand «Malka porcelain».