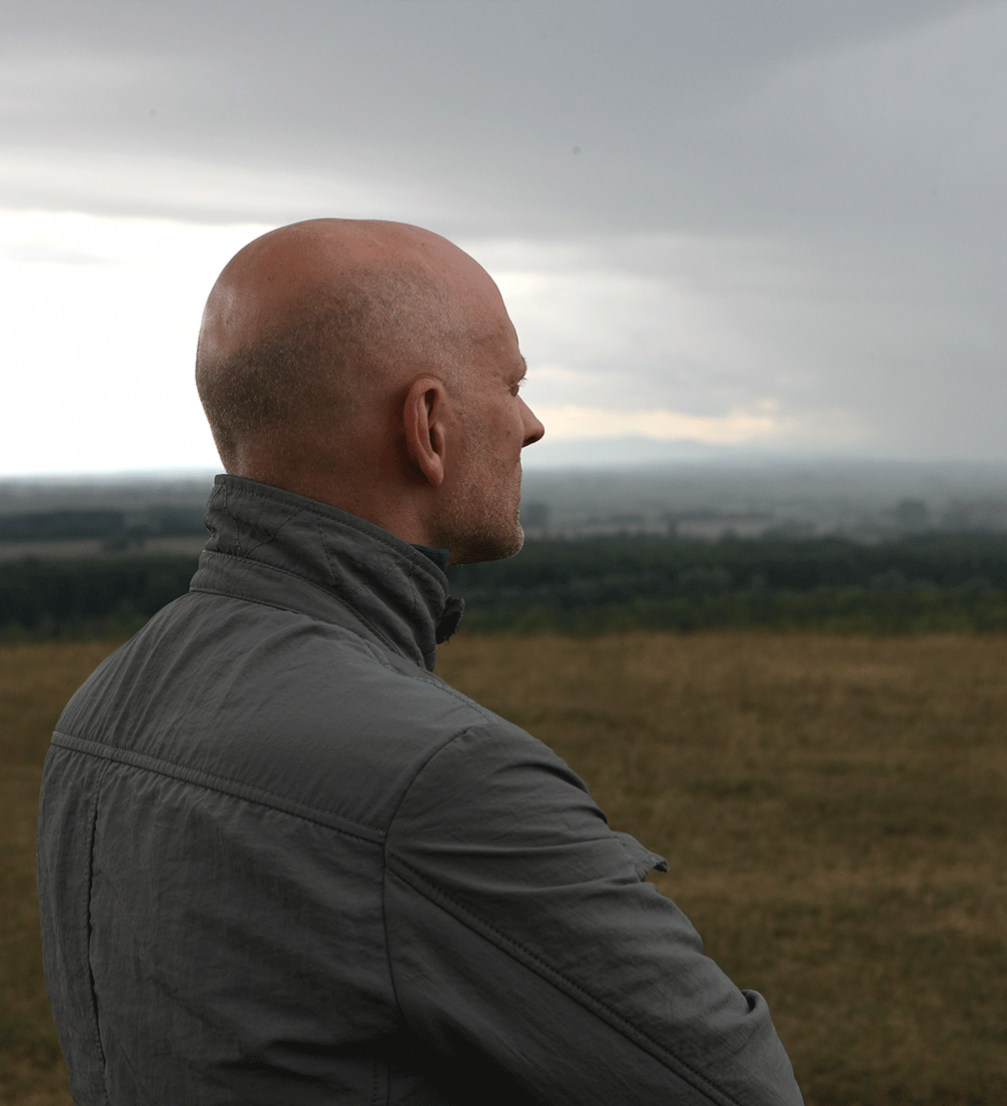 Alvis Hermanis. Photo by Gints Mālderis
This evening, January 28, at 19.00, the documentary «More than Life» by Gints Grūbe premieres at cinema «Splendid Palace». In the limelight — the outstanding Latvian theatre director Alvis Hermanis and his directing method which has lead to recognition of his work worldwide.
The film «More than Life» documents theatre director Alvis Hermanis's directing method, used for performances in Latvia and Germany. It is a story of characters from the performances at the New Riga Theatre, Münchner Kammerspiele and Schauspiel Köln in Germany, and their real life prototypes. For a great while Hermanis's method was based in a belief that by taking a life story of the most ordinary person as the motive of a play, it is possible to create a powerful drama, which resonates with the sorrow of the audience.
The film strives to verify a hypothesis, proposed by Hermanis himself — that anyone's life can be told in three episodes only. «We started making the film at a moment when Alvis Hermanis declared that classical dramaturgy is outdated and the only valid dramaturgical material can be found in life stories of real people. For us, it was a unique possibility to follow the staging of Hermanis's plays «Grandfather» and «Kölner Affäre», and to experience the director's choice to end this method and return to classical drama,» says Gints Grūbe, director of the film.
After the premiere, the film will run at cinema «Splendid Palace» from tomorrow, January 29. Tickets for premiere and the following shows can be purchased at the box–offices of the cinema, «Biļešu serviss» and online.
On January 31 at 11.oo and February 11 at 10.00 public discussions to explain the theatrical standpoint of Alvis Hermanis in the contemporary European theatre and to learn more about his work methods, will take place at the small hall of the New Riga Theatre. Directors of theatre festivals and houses, theatre academics, critics, writers, actors and set designers from several European countries, who have studied the theatre of Alvis Hermanis or participated in its creation, will take part in the discussions. The entrance is free of charge, but requires registration by writing to contact@theatre.lv
The plays «Fathers» and «Late Neighbours» by Alvis Hermanis, created for theatres in Vienna and Munich, can still be seen at Riga Film Studio until February 1 within the contemporary theatre programme «forte forte», which is a Riga — European Capital of Culture event.
Film «More than Life»
Director and script writer: Gints Grūbe
Cameraman: Andrejs Rudzāts
Sound producer: Normunds Kļaviņš
Editing: Armands Začs
Producer: Inese Boka–Grūbe and «Mistrus Media»