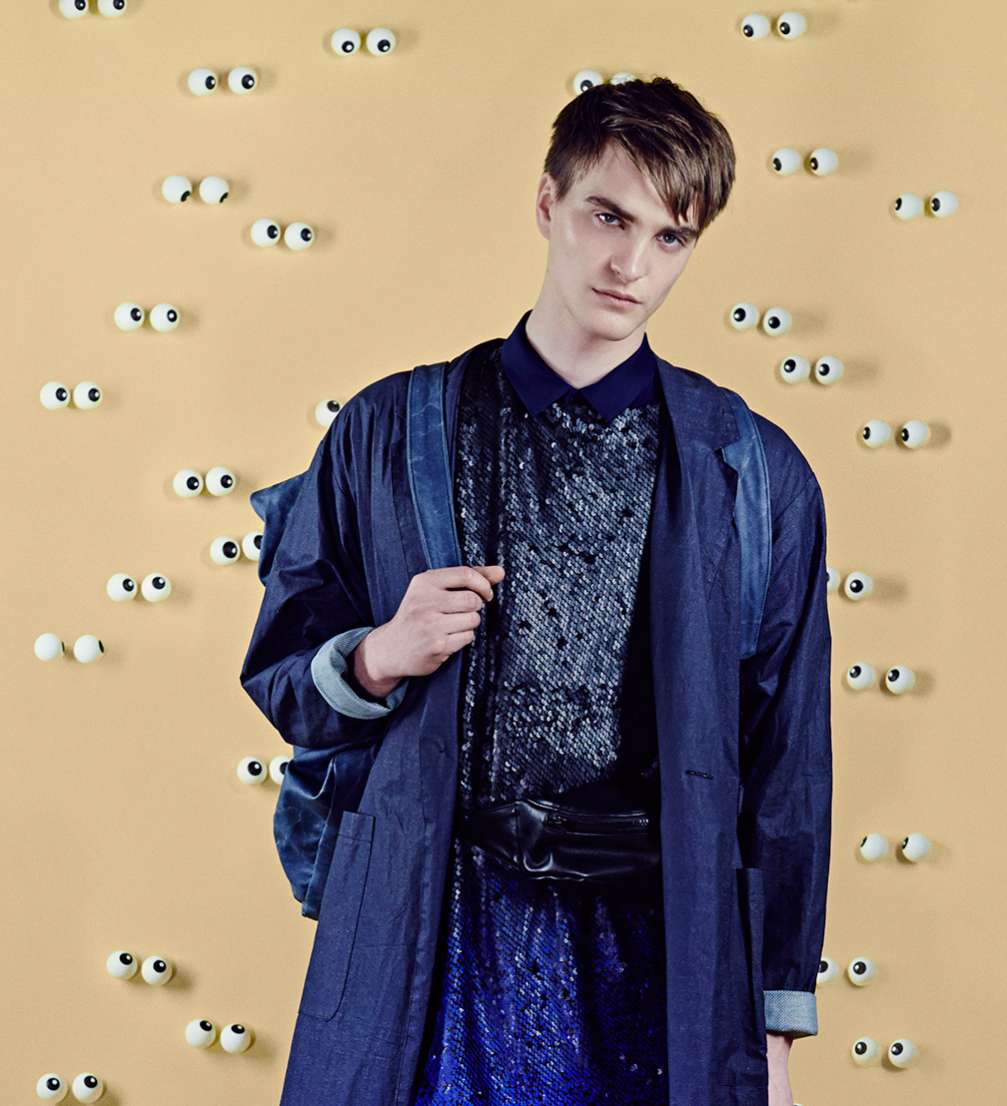 Competition design by Agnese Narņicka. Photo by «The Stimuleye»
Finalists of the 29th International Festival of Fashion and Photography Hyères have been announced, and among them — Latvian designer Agnese Narņicka, who will present her collection to a prominent jury on April 25–28 in the southern town of France — Hyères.
For 29 years already, the Fashion and Photography Festival in Hyères highlights 10 young fashion designers and 10 young photographers under the patronage of an international jury. The festival offers young talents genuine professional opportunities by providing them with material and logistical support, as well as profitable contacts and intensive media exposure.
This year for the festival's final competition the jury has selected the Latvian designer Agnese Narņicka with menswear models of her collection «Repair». Along with Agnese, the festival will represent 10 final candidates from 8 countries: Yulia Yefimtchuk from Ukraine, Liselore Frowijn and Anne Kluytenaar from the Netherlands, Louis–Gabriel Nouchi and Coralie Marabelle from France, Marit Ilison from Estonia, Kenta Matsushige from Japan, Roshi Porkar from Austria and Pablo Henrard from Belgium.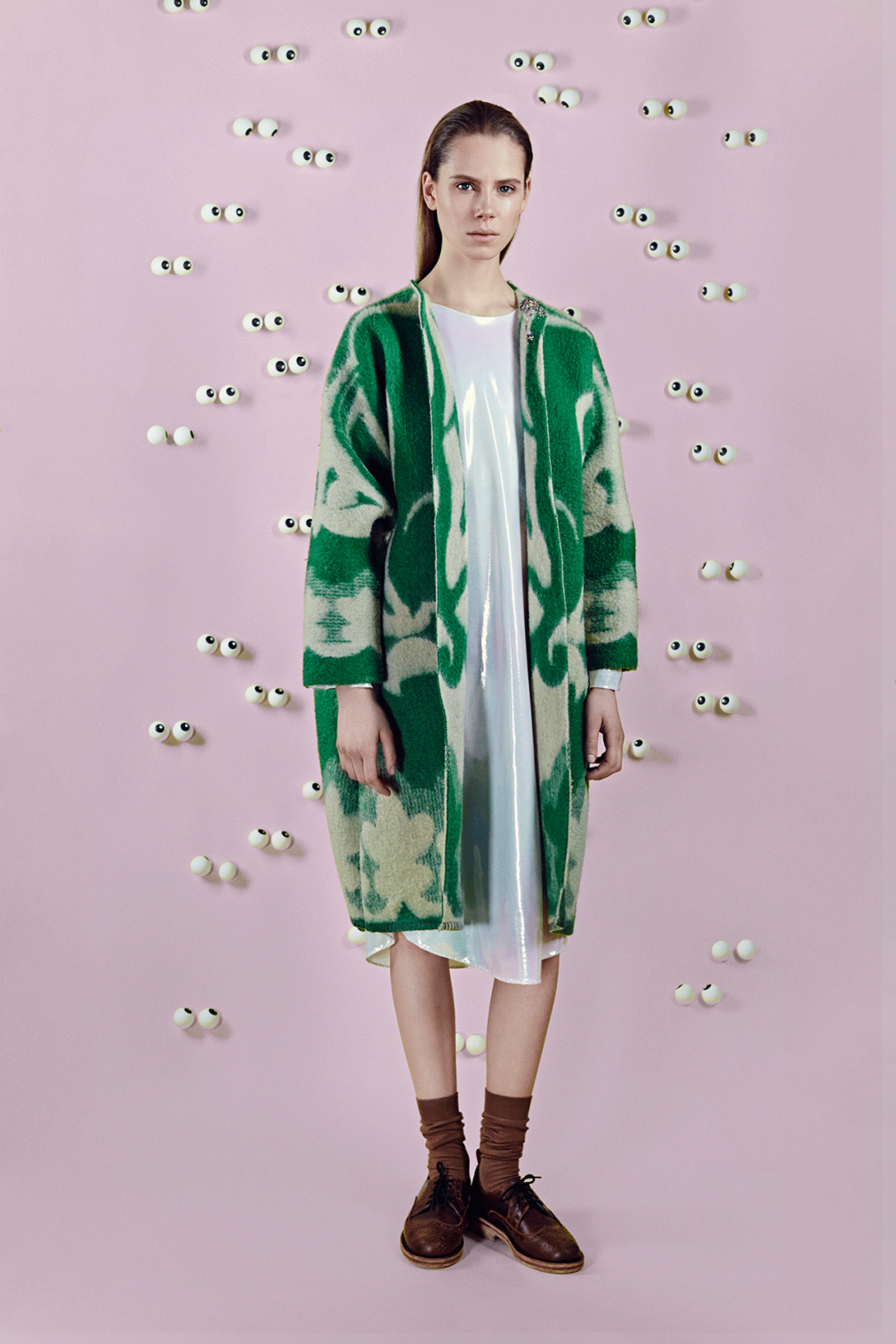 Agnese admits that preparation for the competition was quite tense, «With other projects running at the same time, the portfolio was put together quickly and with such ease as never before. To apply I had to submit one finished set of clothing, and photos of it from different angles. The application also included sketches of the whole collection and technical drawings of each garment, as well as an overview of my sources of inspiration. The textual part consisted of a description of the concept, motivation to participate,and a proposal for models, make–up, music and stage design for the show. Images of previous work had to be included in the portfolio as well.»
The finalists were chosen by representatives of the global fashion industry: the festival's creative director Maida Gregory–Boina, jury leaders and creative directors of the fashion brand «Kenzo» Carol Lim and Humberto Leon, editor in chief of fashion for magazine «VMan» Jay Massacret, fashion news director at magazine «InStyle America» Eric Wilson, head buyer at «Opening Ceremony» Carol Song and actress Chloé Sevigny.
Being among the 10 finalists means new tasks: «At the moment I have to improve the collection, and create one special set of womenswear for the «Chloé» award. Each finalist makes one, respecting the traditions of «Chloé» and at the same time presenting their individual approach and concept of the competing collection. Mid–February all finalists go to the textile show «Première Vision» in Paris, where everyone gets a chance to select fabrics for their collections and the «Chloé» costume,» explains Agnese.
The 29th International Festival of Fashion and Photography will take place at the «Villa Noailles», the modernist villa built in the 1920s, from April 25 to 28, but the exhibitions will run until May 25 and are open for public.