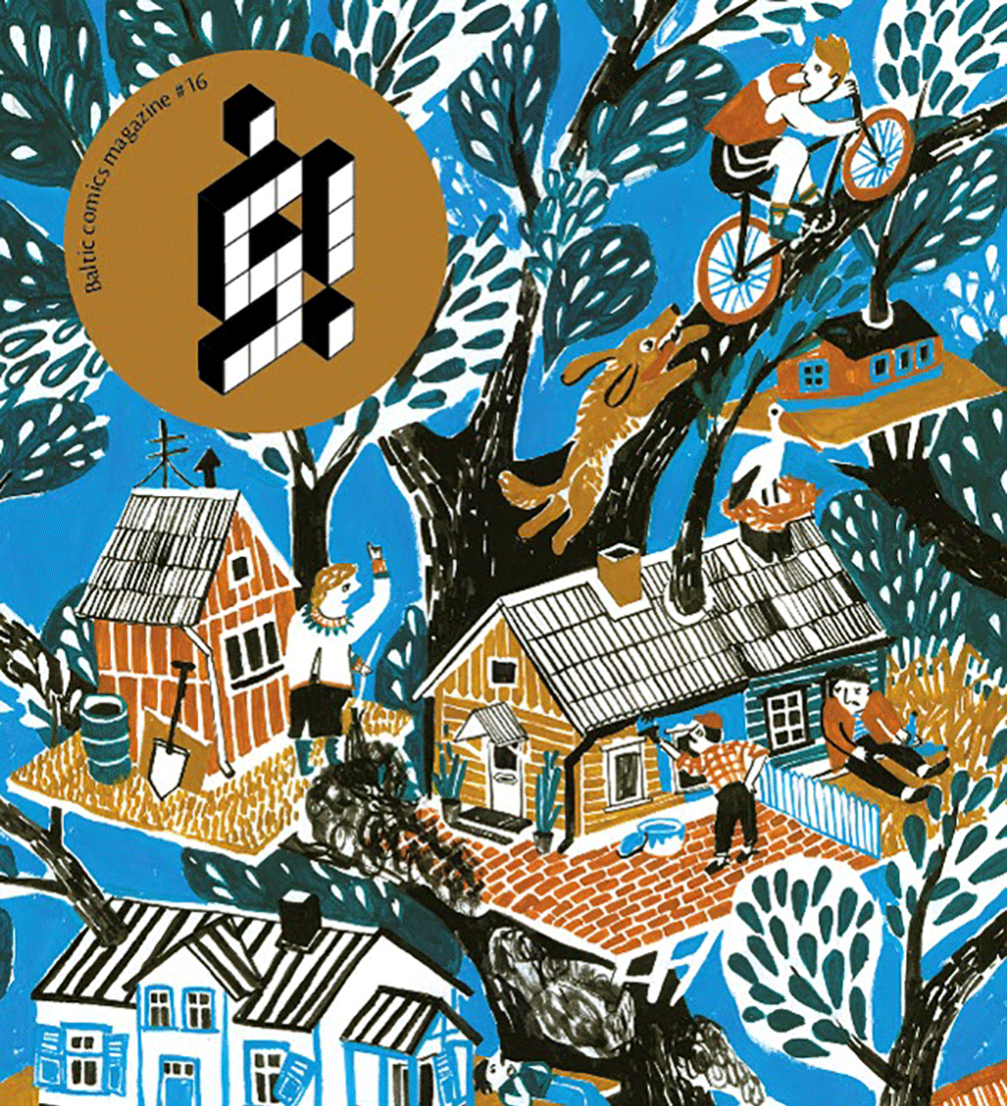 «š!» Nº29 cover illustration by Anna Vaivare
Theme of the 16th issue of the comic magazine «š!» is «Villages», and in its 164 pages international comic artists have created stories about 18 completely real villages worldwide in various styles and techniques.
In one of the villages an artist is spending his old age, taking an imaginary dog for a walk each day and surviving a creative crisis, in another — following the traditions of a tribe, three boys go on a reckless mission of stealing horses to become real men. There are more villages, where childhood's memories live and where «nothing happens». All the villages of the issue have been marked on a map as well.
Contributors
Anna Vaivare (Latvia), Anne Stalinski (the Netherlands), Anthony Meloro (USA), Celine de Cadt (Belgium), Chris Reijnen (Belgium), Daniel Almeida (Brasil), David Biskup (UK), Evangelos Androutsopoulos (Finland / Greece), Gillian Rhodes (USA), Jana Vasiljević (Serbia), Kara Sievewright (Canada), Kawai Shen (Canada), König Lü.Q. (Switzerland), Lauri Mäkimurto (Finland), Oliver East (UK), Paddy Lynch (Ireland), Placid (France) and Sandra Rummler  (Germany).
«š!» is published with the support of Latvian State Culture Capital Foundation. Available in stores «Randoms», «Muhamors», gallery «Istaba», design print studio «Telpa», Jānis Roze bookshops and online.