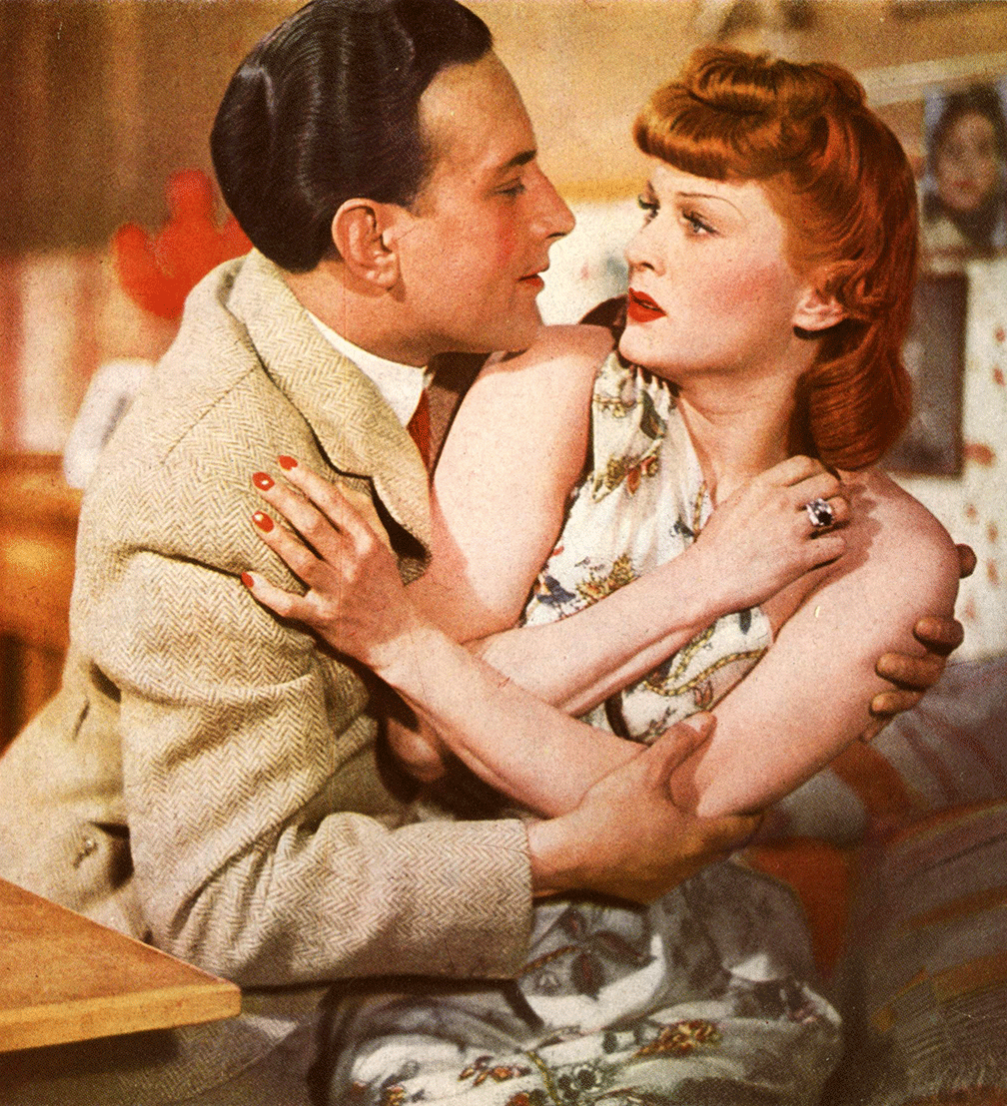 A shot from the film «My Dream Girl», directed by Georg Jacoby, 1944. Image from the Deutsches Filminstitut.
On April 23, Riga Film Museum launches a project «Film Trophies», which looks back at the film screening and cinema going traditions in Riga in the years of 1940s and 1950s. Riga Film Museum will host an exhibition, but the cinema «Splendid Palace» will demonstrate films from the repertoire of the time.
In the 40s and 50s of the past century, going to the movies was a popular pastime. As the political regime was undergoing changes, so was the film repertoire. In the massive dominance of Soviet films, the viewers' were fascinated about the so–called Western trophies — films that were brought to the Soviet Union from Germany after the war. Most of them were German productions, some were by Italians, Austrians, Americans and others. In the stories of the people, the daily life of the war period and the following years closely intertwine with the films, revealing a juvenile enthusiasm and an illusive reality. Therefore the exhibition at the Film Museum will portray the film repertoire and the filmgoer's of the time, by recalling both vanishing and personal testimonies of those times.
The film programme at «Splendid Palace» will be a reconstruction of the 40s and 50s film repertoire in Riga, covering a broad thematic amplitude: from German entertainment movies, exotic scenes of action and beloved film stars to works that praise Stalin. The programme will be opened with one of the most popular «trophy films» of the time — «My Dream Girl» (Germany, 1944), a splendid musical with Marika Rökk in the leading role. The French singer and actor Yves Montand will appear in two films: the thriller «The Wages of Fear» (France, 1957) by Henri–Georges Clouzot and the documentary «Yves Montand is Singing» (USSR, 1957). The musical films from the USSR will feature «The Jolly Fellows» (1934), «Ballad of Siberia» (1947) and others, but the fantasy film, full of adventures and special effects «The Thief of Bagdad» (Great Britain, 1940) will be screened for family audiences.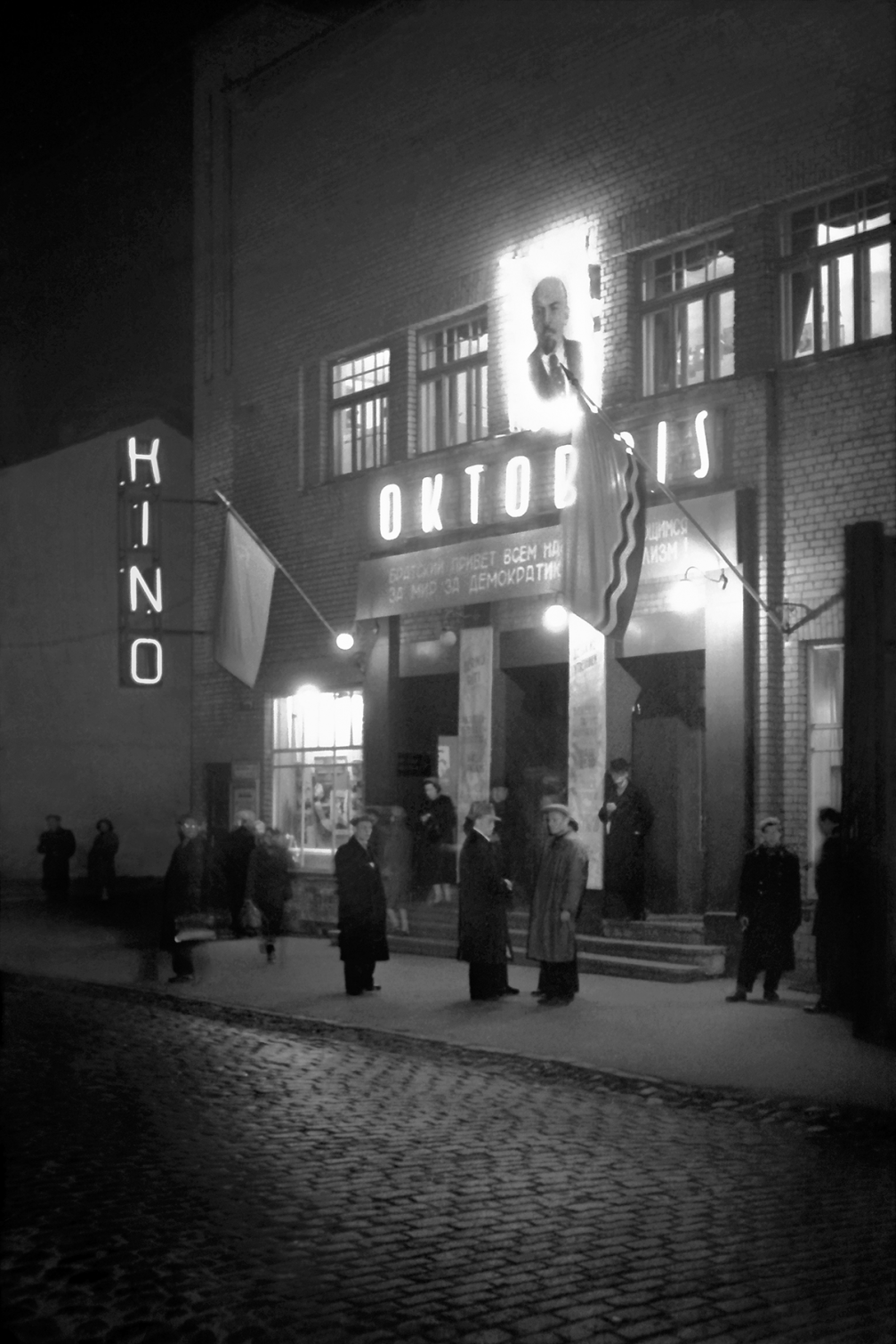 Before the screenings, short informative pieces «Newsreel», traditional to those times, will also be demonstrated. Their stories reveal topical happenings in the political and social life of the time: first trolley lines, the unveiling of the Stone bridge and the monument of Lenin, first TV broadcasting, and other news. The films will be screened in 35 mm film copies in collaboration with several film institutions: Friedrich Wilhelm Murnau Archive, Estonia Film Archive, Bologna Cinemateque and others.
The exhibition will be open at the Riga Film Museum, Peitavas iela 10, Old Riga from April 23 to September 12. More information on the exhibition and the full film programme can be found on the Film Museum's webpage. Tickets can be purchased at the «Splendid Palace» and «Biļešu serviss» box–offices.