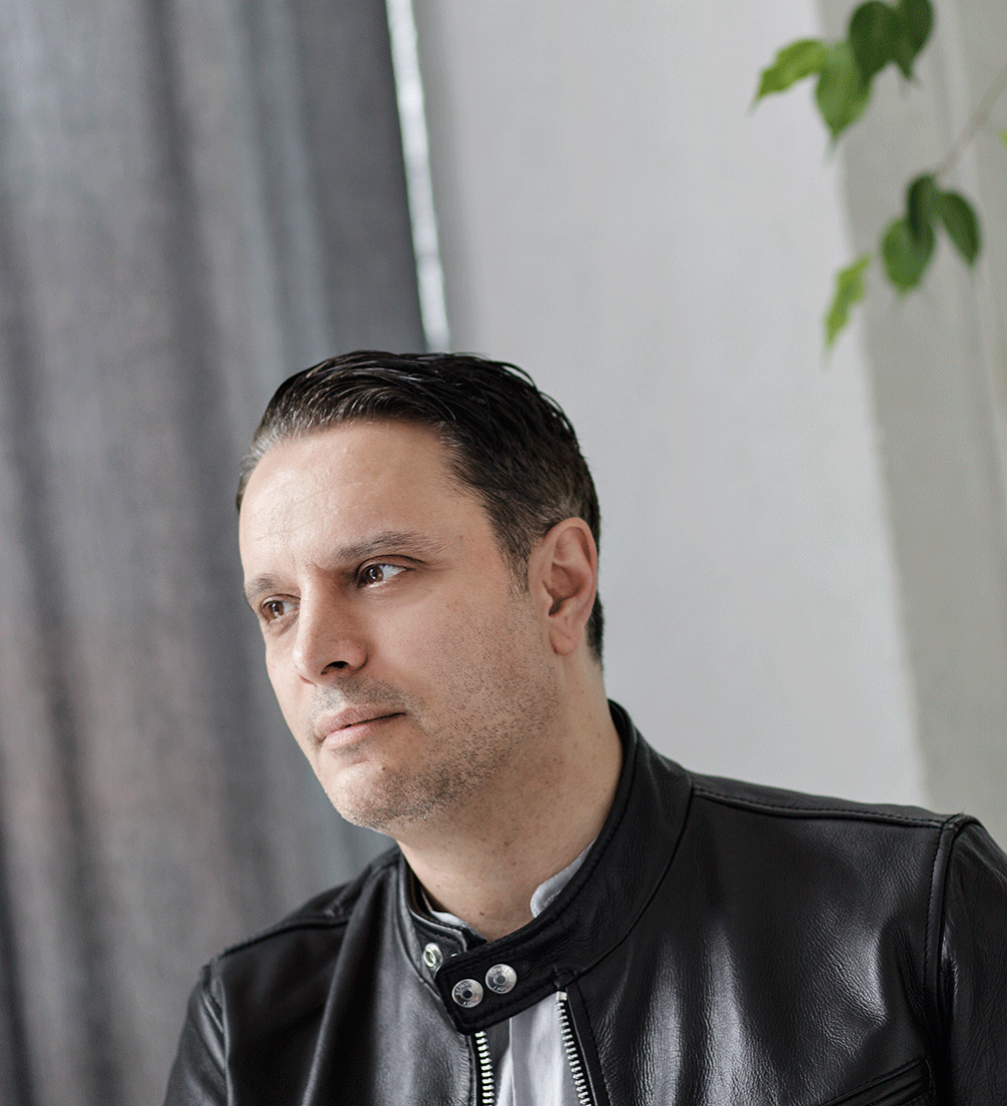 Steve Vranakis, executive creative director of Google Creative Lab in London, visited Riga by invitation of the Latvian Art Directors Club to give a talk and work in the Adwards jury. Think of any global brand — most likely, Steve has worked with it in his career. He has also received every possible award in the advertising industry and been at the top of every best creatives list, repeatedly. Edgars Zvirgzdiņš and Oskars Cirsis had a chance to spend some time with Steve and ask him questions about being the most creative part of «Google».
Oskars:
— You have 20 years of experience in design, advertising and digital technologies. How did that lead you to Google Creative Lab?
 Steve:
— I spent about 15 years, as I sometimes joke about it, at the back of the deck of Power Point presentations — when advertising agencies presented possibilities to clients, like TV, print, or outdoor, right at the end they used to put digital. So I would be the guy always trying to get people do the digital, and it could happen only if there was money left over in the budget. Only in the last 5 to 10 years people realised that it's not just a joke, it is fundamentally changing the way people are interacting and doing business.
Oskars:
— So the last slide is moving forward to be the first…
Steve:
— I went from being the most digital guy in every agency that I worked at to the least digital guy at Google, which is run by engineers and developers, geniuses, PhD's from Stanford. And they don't even think in categories of online, offline, analogue and digital. They just think about incredible things and concepts, and the whole business is built on a notion of «user first». The user experiences are always the first thing to think about, it's never compromised. Work will not get done at the expense of the user, which is a good policy to have.
Oskars:
— Before that you were a partner and the creative director at VCCP London?
 Steve:
— Yes, I started it as a founding partner, a digital partner in 2002. Little by little we started building a business, calling up friends, just seeing what we can do. An opportunity came along to take a brand BT Cellnet and to rebrand it to O2. We worked with the Lambie–Nairn design studio on it.
Edgars:
— I think O2 is great, the brand is built on this one image. You see it and you know.
Steve:
— During the research phase we asked a bunch of questions to people. One of the questions was: «If you had the option of losing your wallet or your phone, which would you rather lose?» An overwhelming majority said they would rather lose their wallets. It's really interesting, isn't it? Your phone is essential to life. What else is essential to life — oxygen, right? Oxygen is something that you can't necessarily see, but what happens when you put it into water? You get a bubble, hence the building of the brand world: the colour blue, the typeface, the Scandinavian tone of voice, a beautiful, idyllic world. It was all built on that insight — «essential for life».
Oskars:
— Why did you decide to go away from all that?
Steve:
— We were growing to become UK's biggest independent agency, and right before I left I brought in loads of big accounts. I was winning a lot of pitches and had the whole formula figured out. I knew exactly how to talk to clients, how to involve them and to make them a part of the process. And I realised that I could keep on going, retire and slow down, and, of course, I did the opposite — I left. I hired the guy who is running VCCP now and left it in good hands.
I did that because I believe in creative tensions and creative conflicts. I believe that if you become complacent in your job, and it becomes too formulaic, you're doomed as a creative person. I think you constantly need to be in a situation where you have limited resources, limited time, all these challenges that are pushing you one way that you're fighting against in order to get to an interesting place. I think a lot of it comes from a constant struggle, and that is what I did. I found a struggle and maybe I'll do it again.
My opportunity came with Google Creative Lab London, I had to build it from the ground up. My first few years there, I was very hands–on, Youtube Space Lab being one of the first things I did. I built a small team, brought in some really interesting people. And now we have a really good thing going on, but it was hard. People think you go into these places and they give you a lot of money and everything what you want. It was the opposite, because I went into an engineer–led company. I had to prove every single time the value of the marketing, what it did for the user, and on the back of that I earned points that allowed me to go and ask for more resources or headcount.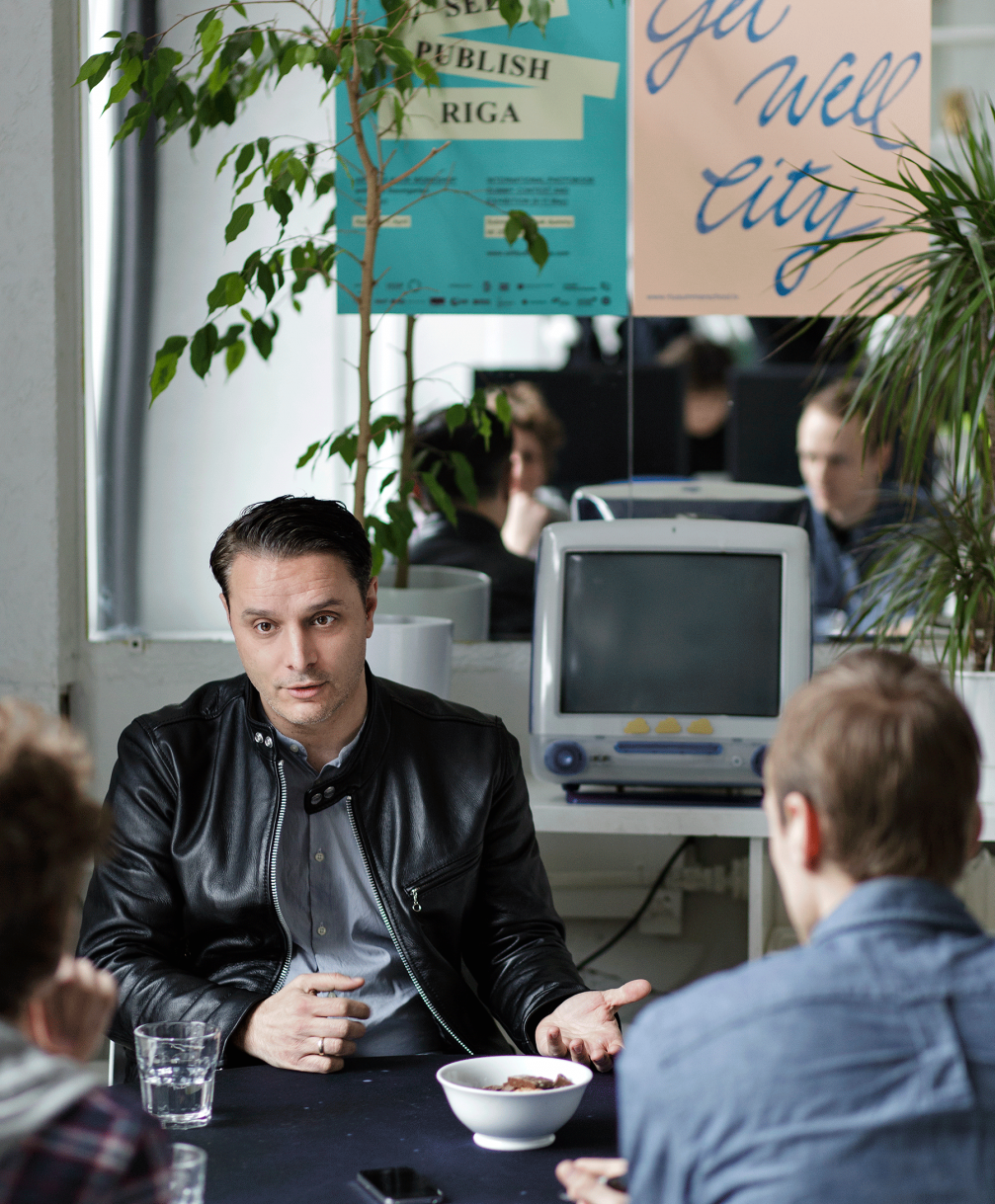 Edgars:
— What is the aim of Google Creative Lab? Is it there to collaborate or to help out agencies when they are working with Google products, or is it more of a creative think–tank for Google?
Steve:
— Our role is twofold: one is to experiment and innovate across our products, and by experimenting and innovating we can show clients and the creative community the opportunities and implications of our technologies. So my client is all the Google products: Youtube, Android, Chrome, Google +. And secondly, from the brand perspective, whenever we do these things, we create experiences to effectively remind the world what they love about Google. We want to maintain the connection with users and insure that the feeling you got when you first came across a Google product, you still get. The example that I usually give is about the first time I used Google Earth. I typed in the address of the home I grew up in Vancouver, and the globe shifted and the camera zoomed into the neighbourhood, and I saw my street where I used to play street hockey in winter, and the area where all the other Greek immigrant kids used to live in. And I got this feeling «Oh my God, this is incredible! This is magic!». We try to maintain that feeling.
What my group does a lot of, is impact marketing — things that have a cultural or economic impact on society. That is why we do a lot of work with museums, for instance, Web Lab with Science Museum, create programs that help entrepreneurs build businesses, like Google Campus, help young people develop their ideas with Google Science Fair. I'd like to think that all of Google does that, but we focus a lot on that. Our big narrative is technology being used as a force for good and helping people, teaching and inspiring people.




Edgars:
—  Do you often use storytelling in your work process, and in what forms?
Steve:
— We make posters, Creative Lab is full of iconic posters. The poster is a sort of encapsulation of an idea. We do it very quickly, put it on the wall, and if people understand it in the time it takes to walk by, we make it. If they don't understand it, it is too complicated.
Secondly, we make a video, because it effectively builds the brand's world and shows all the possibilities behind the product. We will speculatively make it, not knowing if it's actually possible and if it's going to end up looking that way. These videos are used to explain people how the stuff should look and to guide the developers in the actual functionality of the product. It's this collision, engineers  and designers coming together — the people who make it and bring it to life and the people who can tell the story and the implication of it in the real world. That is how you create these incredible experiences.
Edgars:
— How many Google Creative Labs are there in the world?
Steve:
— There is New York, San Francisco, which is called Data Arts, there is London, and Sydney. The team that I have built now is completely new. Now we're 20–something people, and we have done quite well in these three years. Last year we were up for 13 Lions and 11 D&AD Pencils. It's very small, we believe in small. We only want to be in a few different cities, and we collaborate with agencies. So whenever we do something, it's all based on collaborations.
Edgars:
— You live in Brighton, which is called the «Silicone Valley by the seaside». Why did you choose to live there if you work in London?
Steve:
— Yes, I live between Brighton and London. I love Brighton, it has such a cool vibe, with its designers, graffiti artists, skaters. I used to skate when I was a kid. It's a great place to be with my family, by the sea. And I think it's really important that we look outside of all these big cities like London and New York. Even cities in Poland have a huge tech infrastructure, Greece and Spain have huge start–up scenes. We mustn't think that you have to be in these crazy expensive cities to be doing this kind of work. The internet democratises everything, because it doesn't see barriers and locations. I think it's fundamentally changing the roles and relationships between people in cities, but probably a bit more time needs to pass before it becomes totally acceptable. We did a project called Jam with Chrome and we did it with music and sound people in Sweden, the illustrator in Manchester, the director in Los Angeles and back–end developers in New York. If you hire talented people that know what they are doing, it doesn't matter where they are.


Oskars:
— Why don't you do that kind of projects in–house with your team?
Steve:
— Our whole model is not to work in–house but to work with collaborators. We don't want to build a massive design in–production facility. The whole point is to work with other people, to give them exposure into our world and to learn from them.
We have a programme, an 11 month internship for students, and sometimes we keep people, but the point isn't to keep people. The point is to infect people and to have them go out into the world, and show people how they could think differently.


Edgars:
— You're in a position at the forefront of the technical and creative possibilities of the web. What do you think is the future of it?
Steve:
— In terms of people and technology, the web has gone from being quite dispersed to coming together more and more. I think we're seeing that everything could effectively be enhanced and enabled through some sort of a web type of connection. The key is to maintain that balance and that level of humanity throughout everything. What you want is that clear relationship between what devices are doing on behalf of people and why they are doing it. After 20 years in the business, I see the web as a linkable publishing platform. And I look at what we do with these video calls, our mobile phones and geo locations, it's just mind–blowing, and it's just going to get better. You have the right types of skill sets, like designers working alongside engineers; you have people like Elon Musk and their ambitions. You need these people with audacious goals and ideas of what you can do to push the web forward. I think we're about to have another renaissance in technology.