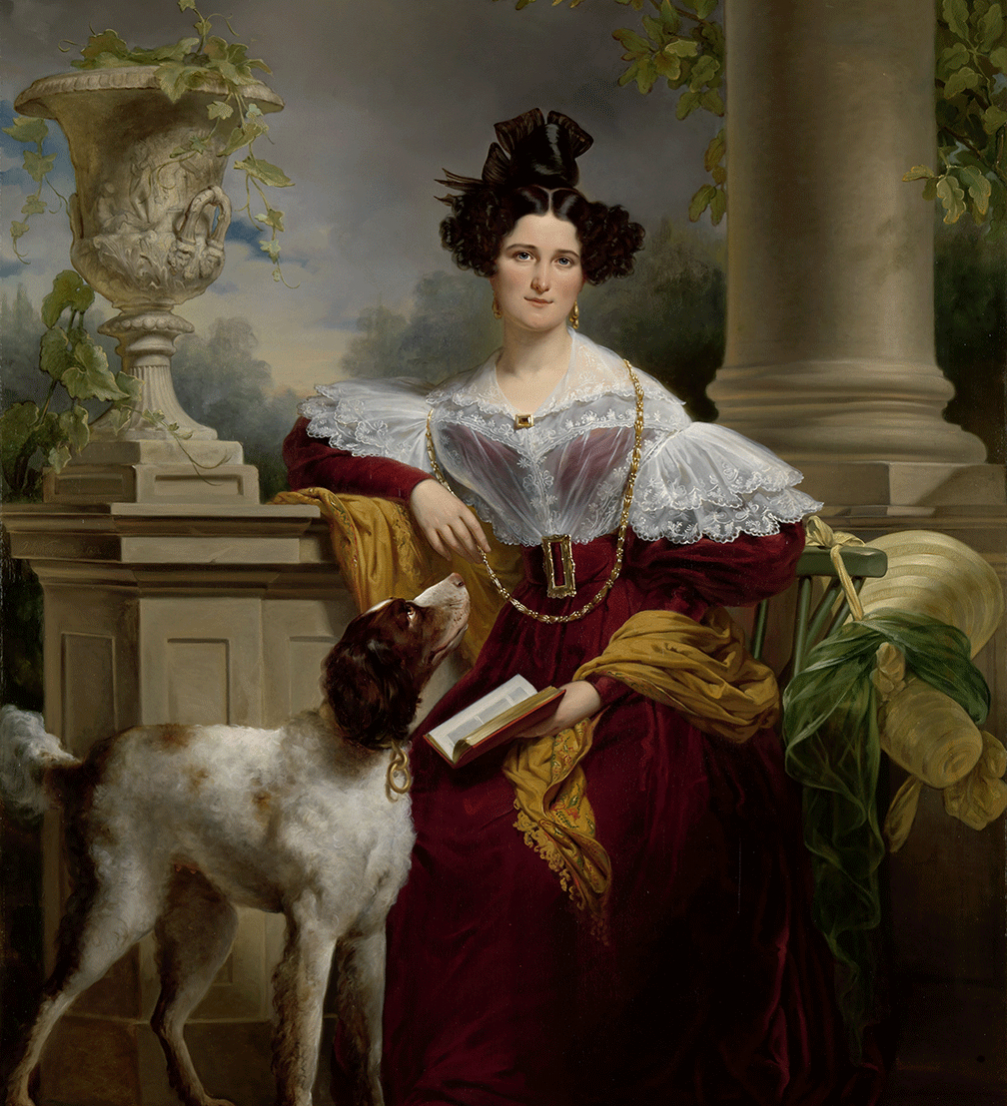 Portrait of Alida Christina Assink by Adam Kruseman, 1833, Rijksmuseum collection.
A couple of weeks ago a competition announced by the Netherland's Rijksmuseum was won by two young designers: Rogier Arents from the Netherlands and Asnate Bočkis from Latvia. Their work was voted the best among 820 entries.
The main rule of the competition:  the artwork or design object should be inspired by the collection of Rijksmuseum. Rogier and Asnate, both graduates of Design Academy Eindhoven, chose to design new souvenirs for the museum — a make–up line, the shades of which have been found in women's portraits.
The make–up line was given a name «Rijks Muse». Rogier and Asnate write: «Women through the centuries have been an important source of inspiration for artists. The woman in art is a muse, an object of beauty and knowledge. The «Rijks Muse» make–up line celebrates the woman as a muse.»
Five artworks have been selected for inspiration — portraits of both noble ladies and maids. The collection includes foundation cremes, eye pencils and shadows: «Every form of art has its own means of expression: volume for sculptors, lines for draftsmen, colours and strokes for painters. Decorative make–up is an art as well, and women become draftsmen, sculptors and painters each morning in front of the mirror.»
The winning design will be on display at the Rijksmuseum from April 17 to July 22, along with the works of the other nine finalists. The museum is also looking into the possibility of producing the «Rijks Muse» line for sale in its souvenir shop.