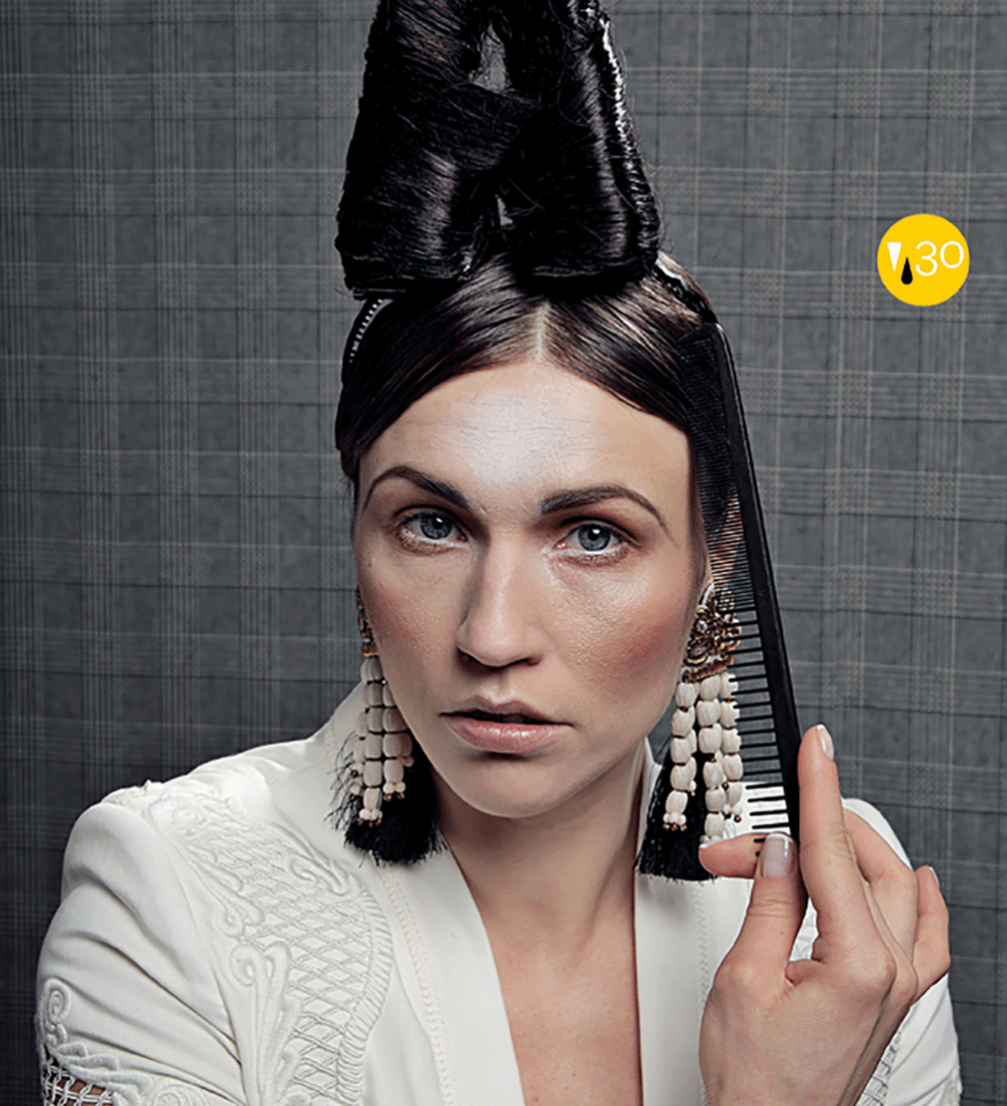 Cover photo of «Veto magazine» Nº30 by Mārtiņš Cīrulis
Issue 30 of «Veto» studies words — names, definitions, notions and expressions that change the meaning of things or are nothing but an empty sound.
There are interviews with actress Iveta Pole, musician Juris Kaukulis, and artist Kate Krolle in the magazine. The contibutors of this issue introduce the band «Komjaunatne», which has recently changed its name to «Rīgas Modes», the USA-based audiovisual art guru Parag Kumar Mital, and three ladies with the same name — Zane Šmite.
Dzintars Zilgalvis, artist and captain of the floating gallery «Noass», talks about the upcoming exhibition at the former KGB house «In Spite of Everything…», about the importance of naive art and how to build a ship on dry land. Conversations with two foreigners that have learned to speak Latvian — the Swiss Ruedi Schorno and Finn Marko Ojala — reveal their unique way of word making and what they value in Latvia and Latvians.
Fashion spreads feature photographs by Kristīne Madjare. It is a story about the unfulfilled dreams of a girl from suburbia, and her parallel life during the dark hours. A short story «Powers» by Svens Kuzmins is published in the literature section.
This issue is illustrated by the artist Zane Veldre, who combines expressive painting with caricatures of people in her work. In a conversation with «Veto» Zane explains why she enjoys painting on walls and why it is useful to take part in everything.
«Veto magazine» can be purchased for 2,12 euros at all newsstands and the finest book and lifestyle stores.