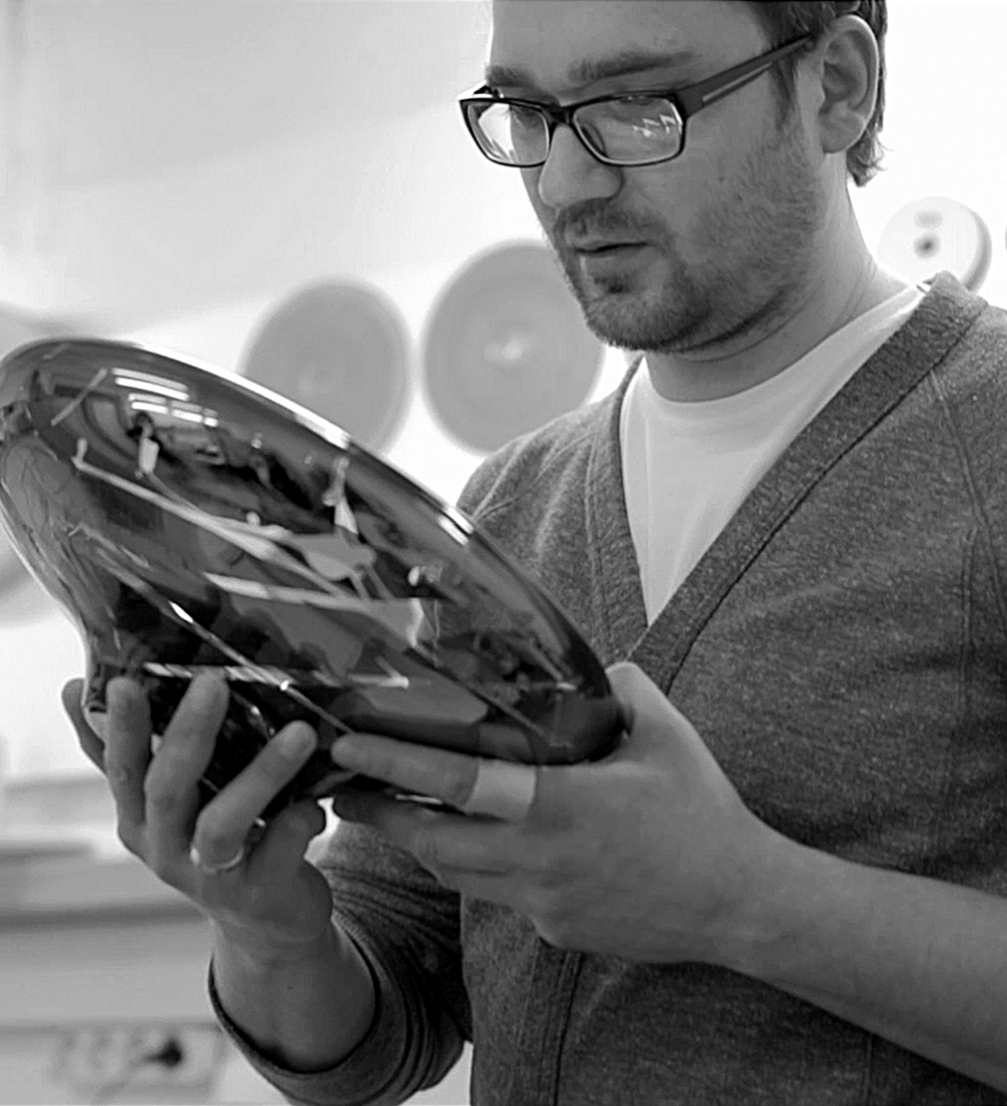 Artis Nīmanis. Photo by Juris Pīlēns
The northern beauty of «an&angel» glassware derives from an unconventional construction and a technology that allows coating glass with steel. Bowls by «an&angel» are sold all over the world, and the «Deco» collection has received the prestigious Red Dot Award.
Artist and designer Artis Nīmanis, founder of the glassware design brand «an&angel», loves to experiment with the materiality, form and function of glass. In this search, a glass bicycle, an acoustic system, an erotic toy collection and jewellery have been born and united under the brand «Glass Muse». We visited the office and showroom of «an&angel» in Andrejsala, as well as workshop in Pārdaugava, to see the process of polishing glass.



For English subtitles, please turn Captions on in the Youtube video.

Fold films is a selection of documentary shorts, revealing ideas, opinions and work process of creative professionals. Camera and editing, as always, was in the hands of Juris Pīlēns and «Orderorder» studio, but the soundtrack this time was done by Reinis Semēvics.