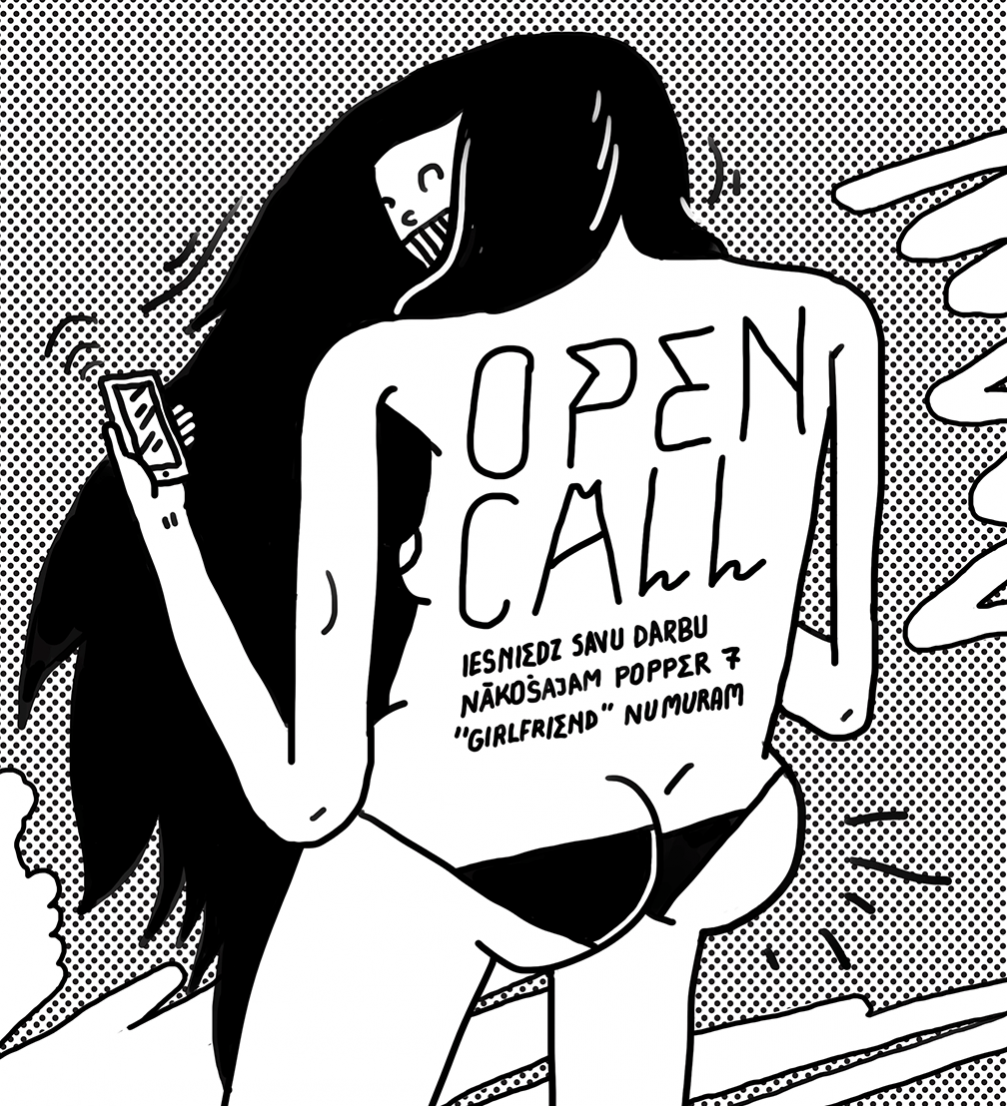 Illustration magazine «Popper» has announced an open call for artists to submit work for its 7th issue. The theme is «Girlfriend».
The works should be in vertical A3 format and CMYK colours. Small preview images in JPG format should be sent to poppermag7@gmail.com by June 2. Authors of the works selected for publishing will, of course, receive the magazines 7th issue for free.
Meanwhile «Popper's» exhibition «Connecting Points» can still be seen on May 12, 13 and 14 from 14.00 to 20.00 at Kaņepes Culture Centre in Riga, Skolas iela 15.