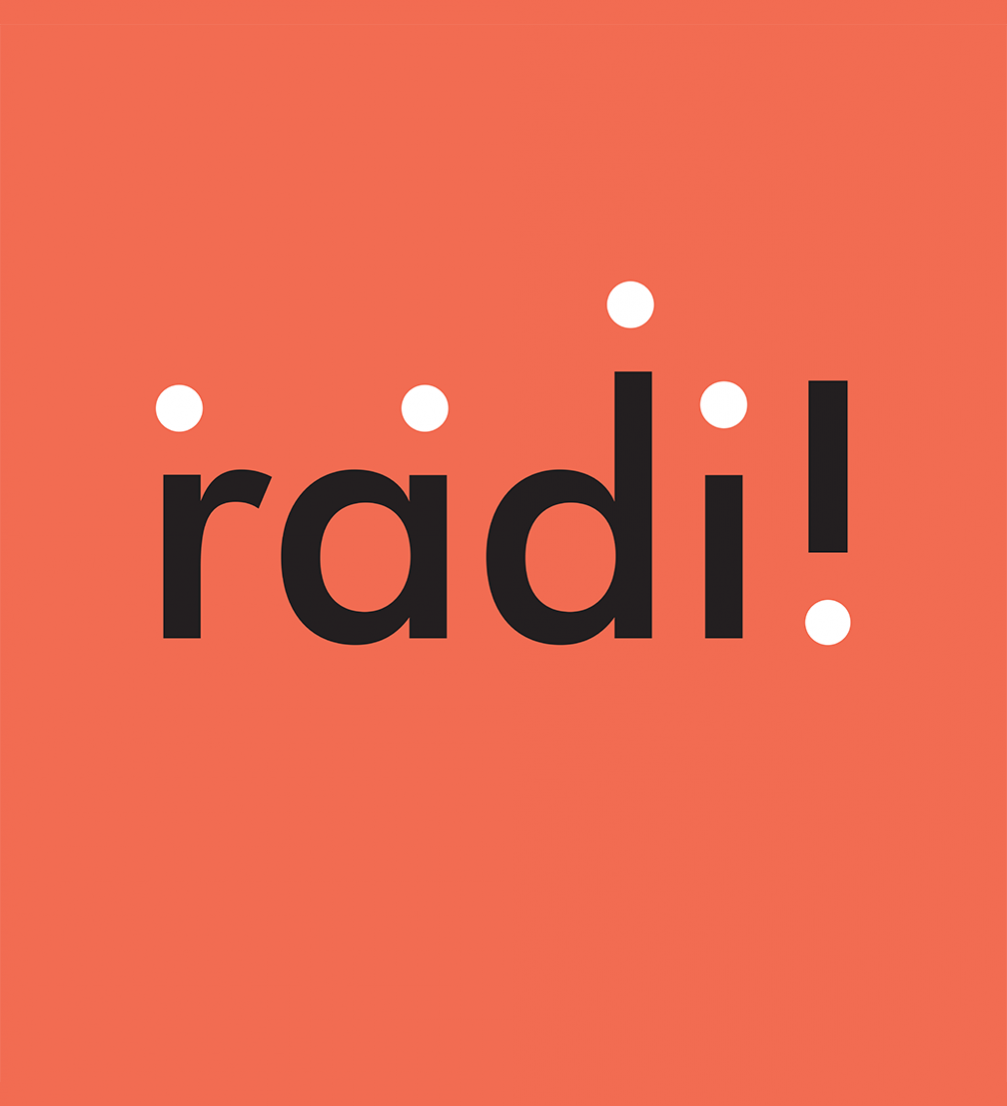 Design of «radi!2014» by «Matka»
One of the central events of the Creativity Week, Gym for Ideas, is going to take place at Riga Technical University Creative Industries Centre on May 13. Presentations and discussions by local and foreign experts of various creative industries are planned all day long.
Gym for ideas is a series of panel discussions, on design thinking and its impact on the quality of life and well–being of each member of the society, as well as its role in the context of European innovations policy. Preconditions for successful interdiciplinary collaborations in the creative industries are going to be sought with the help of international experts. The event is aimed at creative industries' professionals, entrepreneurs, students, teachers, state and local government officials, and others interested in creative industries.
Programme
9.30–10.00
Registration
10.00–10.15
Welcome speech by Minister of Culture Dace Melbārde
10.15–11.15
First Gym «What is design thinking? Design — a driving force for innovations in Europe?»
Moderated by: Gatis Mūrnieks, creative director of Latvian National Library.
Participants: Alice Rawsthorn (the UK), internationally renown design journalist, critic and author of several books; Anna Whicher (the UK), the leading design and innovation researcher at Cardiff Metropolitan University; Beatrice Villari, professor at Politecnico di Milano, expert of design politics; Inese Baranovska, head of the Latvian National Museum of Art Department of Decorative Art and Design.
11.15–11.35
Coffee break
11.35–12.10
Second Gym «Design = quality of environment = quality of life?»
Moderated by: Gatis Mūrnieks.
Participants: Rihards Funts, designer, «RIJADA»; Miķelis Putrāms, architect, «MADE arhitekti»; Zaiga Gaile, architect, «Zaigas Gailes birojs».
12.10–13.00
Discussion with all the experts of the previous panels taking part.
13.00–13.30
Lunch break
13.30–14.50
Third Gym «Partnerships — a new development perspective in creative industries?»
Moderated by: Gatis Mūrnieks and Anna Andersone, co–founder of the start–up «Froont».
Participants: a representative (to be confirmed) of video game company «Le Game» (France); Kenneth Agerholm (to be confirmed, Denmark), musician and business consultant; Ansis Līpenītis, head of «Efumo Grupa»; Alise Ģelze, producer, «Tasse Films».
15.05–16.00
Fourth Gym «Creative Partnerships Programme 2014–2015»
This is going to be an introductory seminar for the participants of  «Creative Partnerships Programme 2014–2015» — professional art and music highschool teachers, administrators, invited experts.
Led by: Barbara Ābele, associated professor at the Art Academy of Latvia, and Guna Zučika, international relations manager of the band «Brainstorm».
Participation at the Gym for ideas is free, but a registration is required by filling in an online form. Gym for ideas is going to take place on Tuesday, May 13 at the Riga Technical University Creative Industries Centre in Riga, Āzenes iela 18. The working languages are Latvian and English. A full event programme of the Creativity Week Full can be found on the «radi!2014» website.