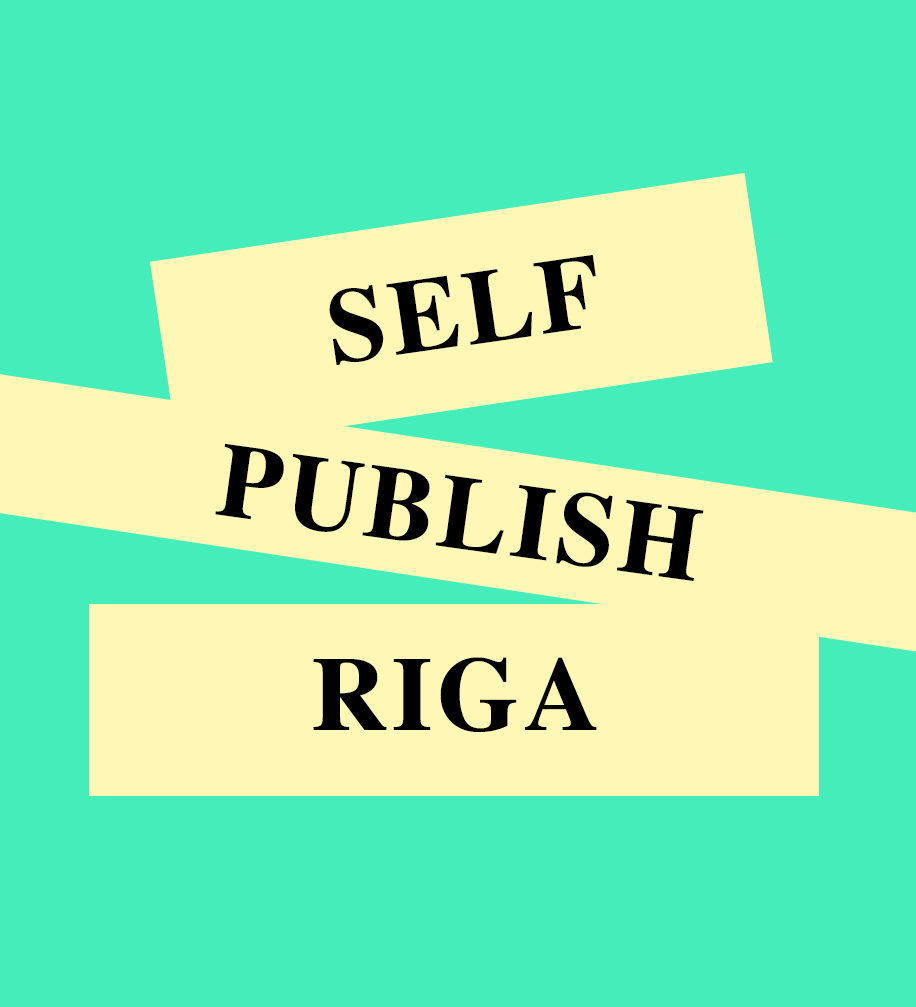 Illustration by Zigmunds Lapsa
«Self Publish Riga» weekend has arrived, and it opens tonight at 19.00 at «The Mill» co–working space in Riga. On May 10 and 11, alongside the exhibition talks and lectures on photobooks, design and self–publishing will take place throughout the day.
«Self Publish Riga» is dedicated to photobooks and the phenomenon of self–publishing that enables artists to create and distribute their own books, avoiding traditional publishing houses and their terms. Today book publishing has become a more democratic process, accessible to anyone, and is experiencing an unprecedented boom worldwide.
Friday, May 9
Opening of the exhibition 19.00–21.00
«Self Publish Riga» shortlisted dummies; curated selections: photobooks from Latvia, Lithuania, Russia, Turkey; «Lugemik» publications from Estonia; photobooks from Sweden selected by Inta Ruka; Polish Photographic Publication of the Year 2013; UK's Photobook Club's collection; a pop–up book store.
Saturday, May 10
Exhibition and lectures 11.00–20.00
11.30–12.30
Markus Schaden, founder of «Schaden.com», Germany. Between love and ruin: an 18 year review of the photobook world of «Schaden.com».
12.30–13.30
Nico Baumgarten, photographer and bookmaker, Germany. Shooting, editing, sequencing, printing, binding, promoting, selling, delivering: a first-person account of the pleasures and sorrows of self–publishing.
14.30–15.30
Paul Paper, curator and photographer, Lithuania. Contemporary Lithuanian photobook practices: a subjective perspective.
15.30–16.30
«Maanantai Collective», photographers, Finland. Experimental authorship: challenges of working together as a collective — the book «The Nine Nameless Mountains».
16.30–17.30
Ana Catarina Pinho, founder of online photography platform «Archivo», Portugal. Independent practice in contemporary photography: the «Archivo» experience.
17.30–18.30
Teun van der Heijden, photobook designer, the Netherlands. The beauty of the photobook.
Sunday, May 11
Exhibition and lectures 11.00–20.00
11.30–12.30
Matt Johnston, founder of «The Photobook Club», the UK. The photobook in the 21st century: process, materiality and a changing design.
12.30–13.30
Ania Nalecka, photobook designer, Poland. What I learnt while making books (or what I already knew): a bunch of useful truisms.
14.30–15.30
«Lugemik», independent publishing house, Estonia. On independent publishing in Estonia.
15.30–16.30
Refik Akyuz and Selim Sume, five independent publishing houses collective «Bandrolsüz», Turkey. Towards a new publishing in Turkey.
16.30–17.30
Jana Romanova, photographer and lecturer at «FotoDepartament» foundation, Russia. Who makes photography books in Russia and why?
19.00–20.00
Announcement of the winners, final event.
The exhibition and lectures will take place at «The Mill» co–working space in Riga, Brīvības iela 33. More about the event programme can be found on «Self Publish Riga» website. «Self Publish Riga» is part of Riga Photomonth 2014, a Riga 2014 European Capital of Culture event.