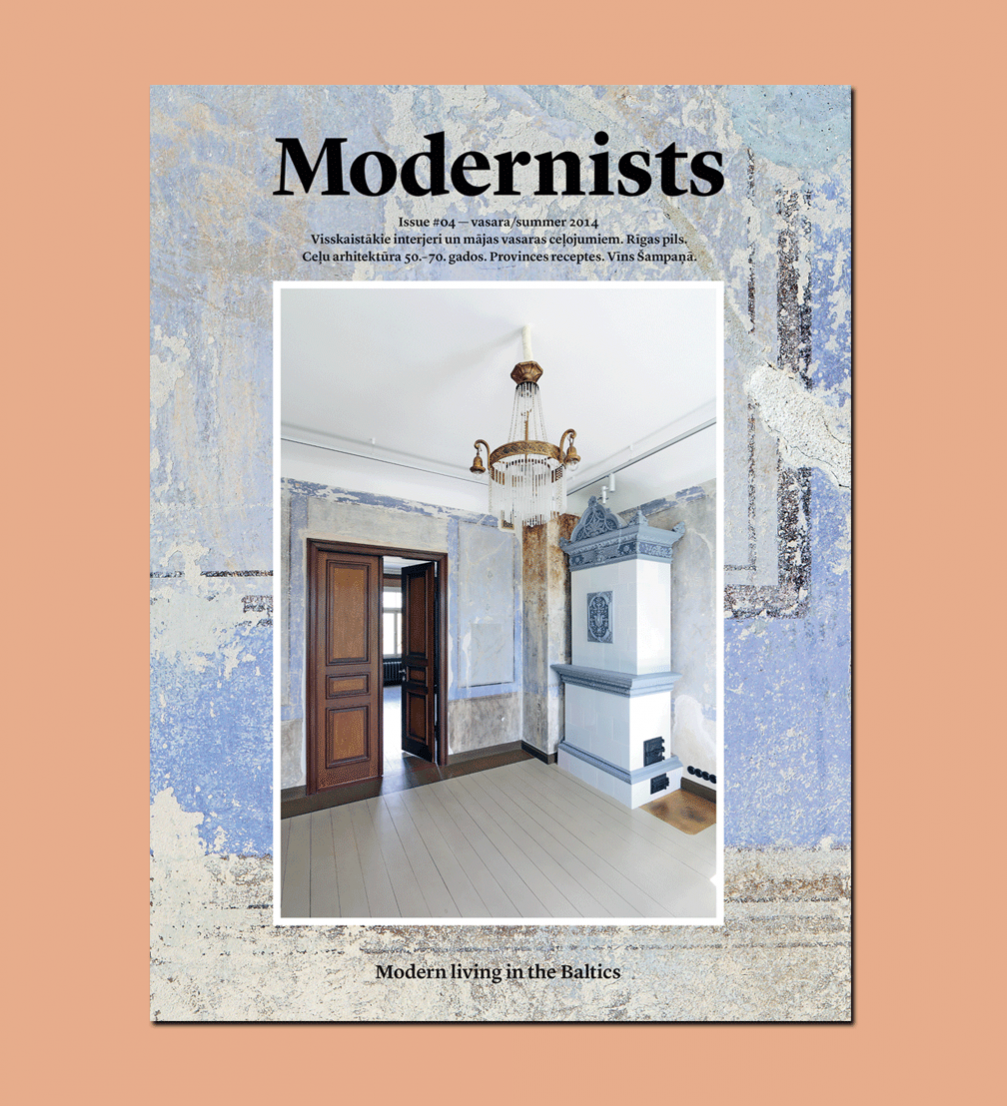 Cover photo by Māris Lapiņš, design by Madara Krieviņa
The summer issue of «Modernists» magazine has sought out the most beautiful interiors and houses for summer trips in Latvia and Europe: Villa Bangert in Kuldīga, Sonneveld house in Rotterdam and Finn Juhl's house in Charlottenlund.
Architect Andra Šmite brings back to life an art nouveau apartment in Riga, brutally renovated in the nineties. Indriķis Stūrmanis, a pioneer of architecture photography in Latvia, speaks about the architects' inability to free themselves from the image they've created, taboos then and now. Dite Jurcāne meets cyberneticists that are interested in design. Toms Zariņš discovers a new name in the history of Latvian architecture, Velta Reinfelde, who once designed elegant roadside pavilions.
Writer Nora Ikstena visits Magyar friends and tastes soup, sommelier Mārtiņš Pīlēns picnics in Champagne, but Tatiana Chervonnaya, a photographer and blogger from Polotsk suggests to roast radish.
In the summer issue, the magazine continues the designer and makers series and adds a book section, introducing the young Estonian publishers and bookstore keepers «Lugemik».
Editor of the magazine — Ieva Zībārte, designer — Madara Krieviņa. «Modernists» magazine is published four times a year, available for purchase at newsstands in Latvia.