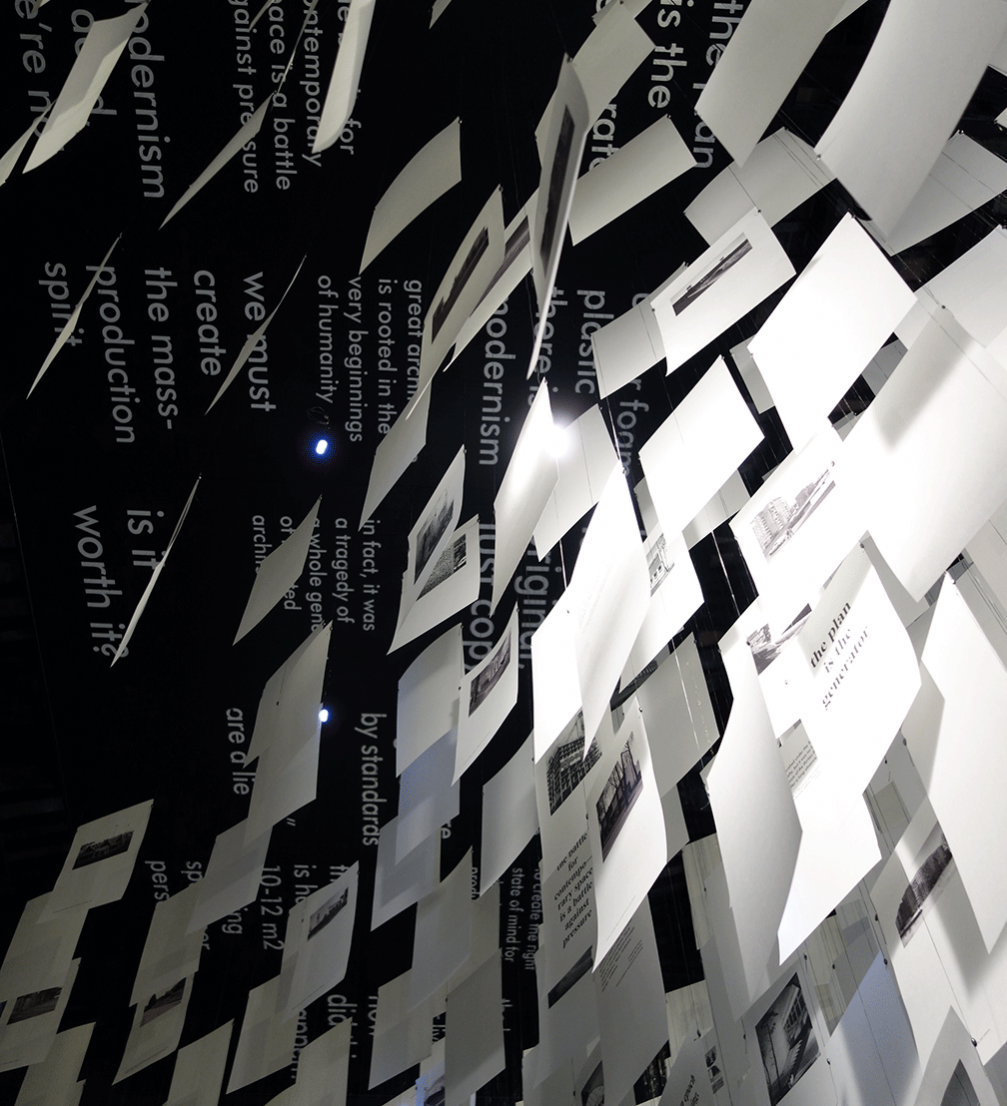 Latvian exposition at the Venice Architecture Biennale «Fundamentals» opens tonight at Arsenale. The project «Unwritten» by architecture office NRJA studies post–war modernism architecture in Latvia, bringing forward the surprising fact that not a single book has been published on the period's leading style in Latvia.
The exposition consists of three parts: a website, an installation at Arsenale and a printed catalog. A visual data base is being accumulated on the «Unwritten» Facebook page, inviting everyone to add images and textual information on Latvian architecture that might be counted as modernist.
The installation at Arsenale is an analog manifestation of the digitally collected information: 2000 pieces of paper that hang in a frame and shape a spatial cloud. It symbolises the unwritten research — some of the pages are blank, others show images and words that have not been systematised and evaluated yet — coming directly from the Facebook page. A special sound composition by Andis Indāns («Gas of Latvia») complements the installation; as the data base grows, so the blank pages are going to be gradually replaced by printed ones.