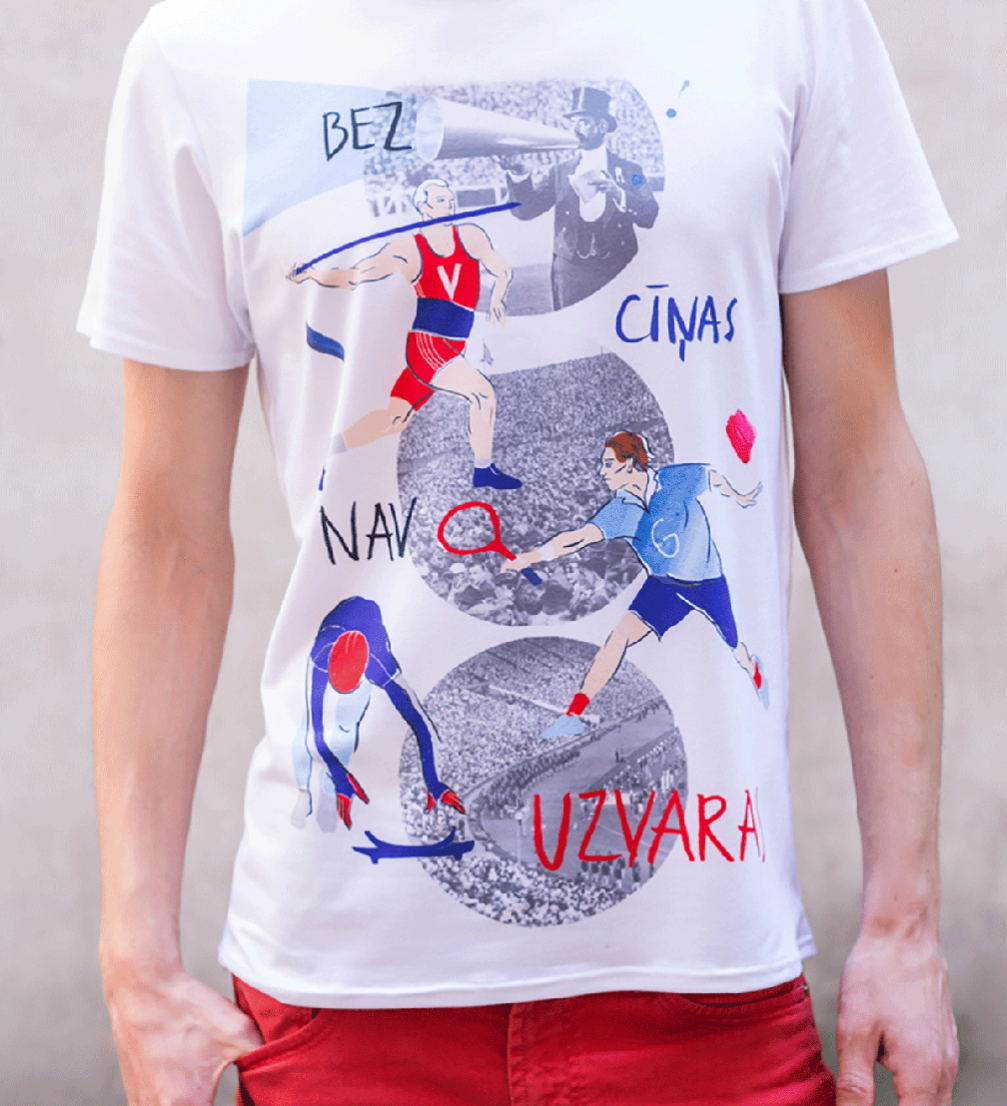 Clothing brand «ZIB*» has launched a men's T–shirt collection «Latvians» in collaboration with artist Līga Kitchen. The four shirts are decorated with colourful collages with motivational words.
Each of the four shirts tells a story about a strong Latvian man — masculine, intelligent, zealous and determined. These qualities are represented in carefully picked Latvian expressions that are included in the prints of the collection, created by illustrator Līga Kitchen. The illustrated stories talk about values that characterise a proper Latvian man — wisdom, perseverance, hard work and love for nature. The shirts will bring not only inspiring mottos, but also more colour to the wardrobe of the grey Latvian.
The brand «ZIB*» is known for its colourful dresses, leggings, skirts and other women's and children's clothing, decorated with floral prints. Until now the biggest collection of «ZIB*» was «Flower stories», presented in spring 2014.