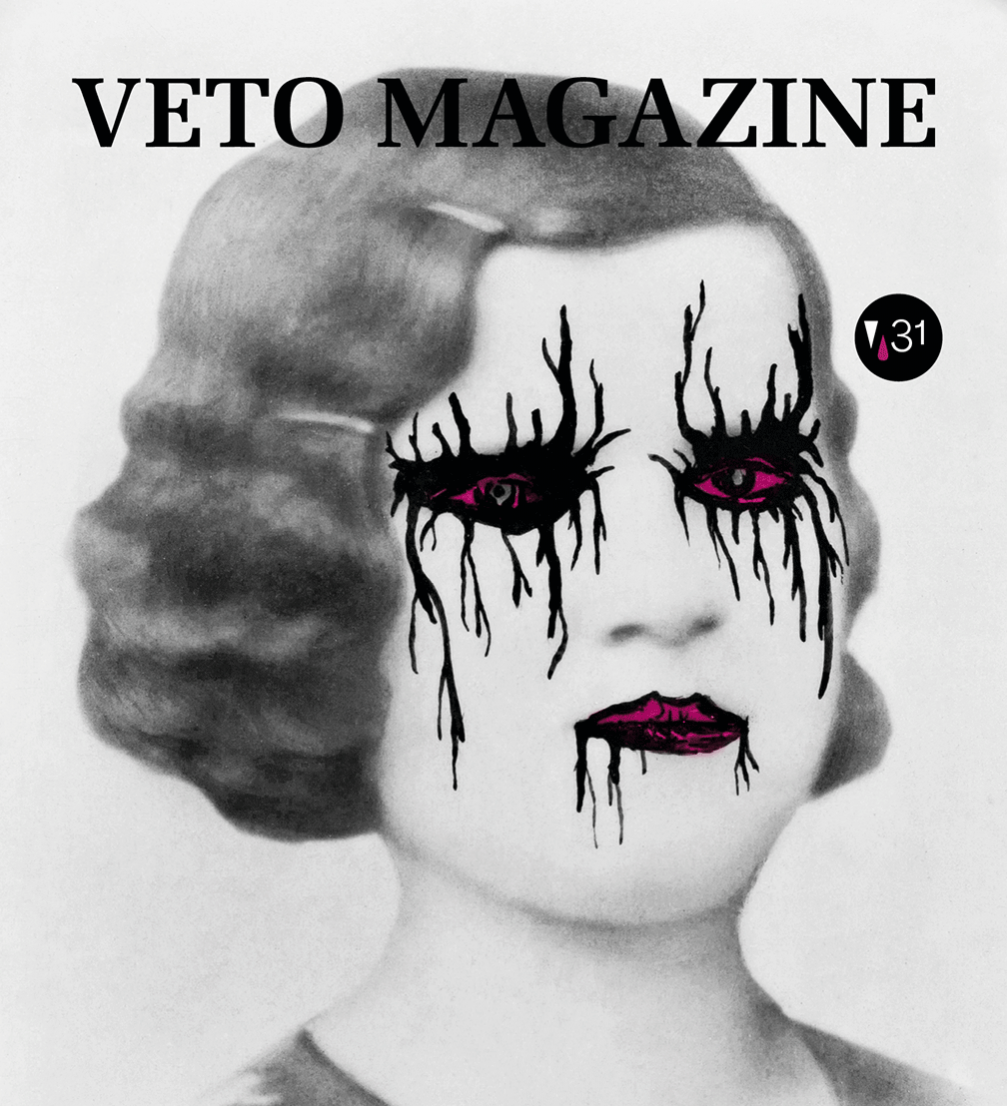 Cover illustration by Kristians Brekte
The 31st issue of «Veto» turns to study the world under the earth's surface, and finds various musical subcultures, avant–garde art and quite a lot of sculls.
Artist Kaspars Groševs talks about starting an art gallery and why is he obliged to put on clothes at least once a week. Wadada Leo Smith, master of avant–garde jazz and free imrpovisation, lays out the future of jazz music and his five hour long musical tribute to the USA's black citizens' fight for human rights. Young film director Žanete Skarule tells her journey from underground to Hollywood and back, reminisces about meeting the legend of avant–garde art Jonas Mekas, and talks about a documentary film project in China. The life story of the world renown artist of Latvian origin Vija Celmins and a conversation with her can also be read in the new issue.
Three men, each one of them digging deep, have been invited for a chat: a grave–digger, a drummer and an artist. An article on outsider music reveals the vivid world of unrecognised music, inhabited by not–so–talented, but eager to make music TV stars, mentally ill songwriters and other outcasts of pop music.
Rapper ansis a.k.a. Ansis Kolmanis explains why, in his opinion, rap and hiphop in Latvia are a subculture that is still struggling to get out of the underground, but musician and author of a whole army of songs Māris Šverns talks about the beginnings of his band «Baložu pilni pagalmi», melodies in his head and the real home–made underground.
Fashion pages feature black–and–white images by Vika Anisko. It is a play with a quote by American actor James Dean: «Dream as if you'll live forever. Live as if you'll to die today.»
This issue is illustrated by artist Kristians Brekte. His provocative and dark drawings depict creatures of the underground on both the pages and cover of the magazine.
«Veto Magazine» can be purchased for 2,12 euros at all newsstands and the finest book and lifestyle stores. «Veto» is made with support from State Culture Capital Foundation.