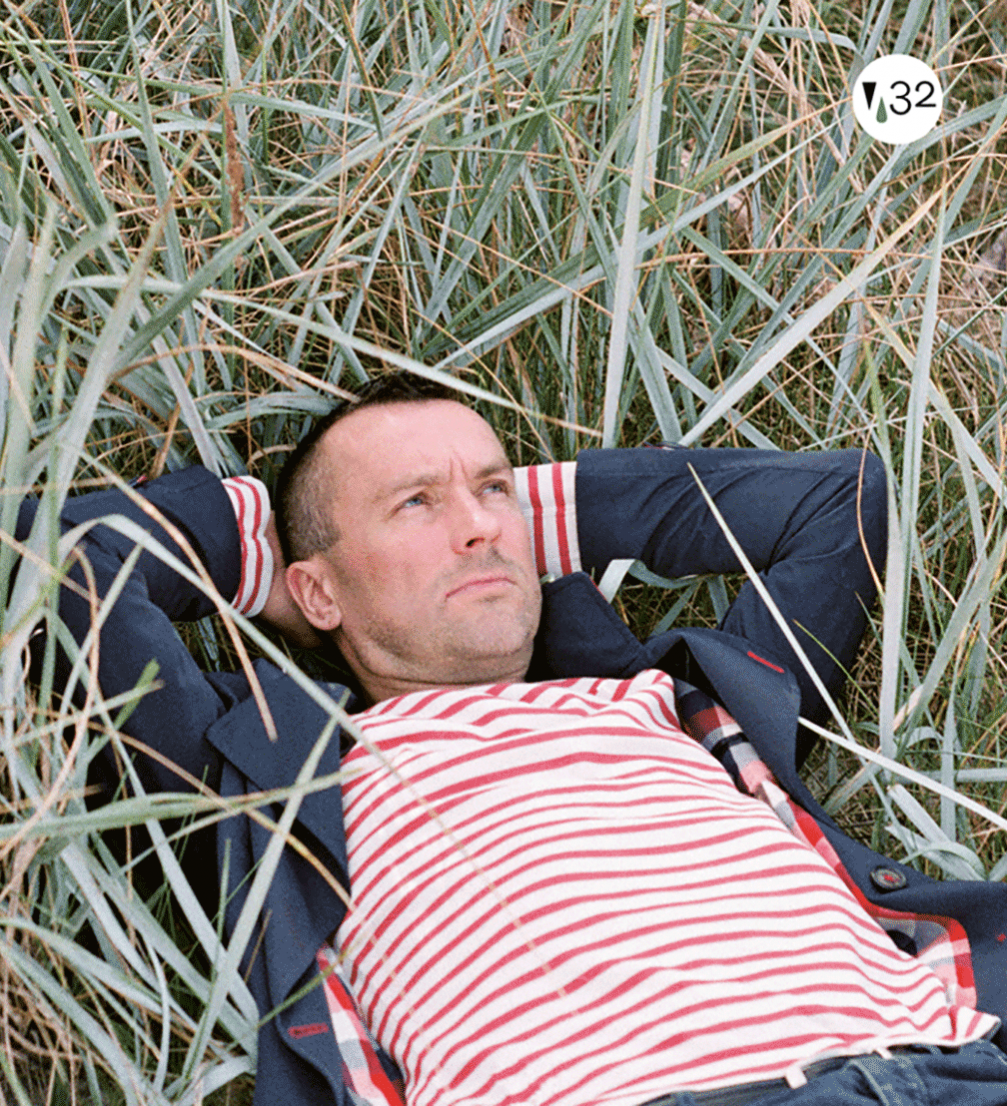 «Veto magazine» Nº32 cover photo by Kristīne Madjare
When the summer is over and it becomes damp and cold outside, we start spending more time at home again. «Veto» magazine's issue 32 is dedicated to home and finding it.
In the home issue photographer and editor of printed and web photo magazine «Foto Kvartāls» Arnis Balčus explains how to differentiate between photo art and amateur photography. Architecture critic, set designer and shop keeper Vents Vīnbergs analyses the interaction of modernist architecture and society, as well as talks about the phenomenon of Riga's firewalls. Berlin–based musician, artist and programmer Robert Henke, who will perform at the experimental music festival «Skaņu Mežs» on October 11, reveals how technical knowledge and coding skills come in useful in his creative work.
Variations in senses of home and belonging are explored in conversations with an ex–prisoner, a traveler, a homeless person and a foreigner in Latvia, but a photo story on four creative youngsters provide a peek into their first or second homes. This issue also offers interviews with the British comedian Bill Bailey, poet Henriks Eliass Zēgners, post–metal band «Tesa» and others.
Interview with musician Kaspars Roga opens up a previously unknown side of him — he tells about his passion for cinema and how a script for a film, now transformed into a play «Ant sprint», was born. Godfather of avant–garde cinema Jonas Mekas talks about his childhood in Lithuania and development plans of Anthology Film Archives.
In the magazine's fashion pages photographer Evita Goze has captured the melancholy of autumn. «Veto» magazine's issue Nº32 is illustrated by London–based Latvian artist Līga Kitchen, who has tried to show the contrast between alienation of a metropolis and search for a home in it.
«Veto Magazine» can be purchased for 2,12 euros at all newsstands and the finest book and lifestyle stores. «Veto» is made with support from State Culture Capital Foundation.