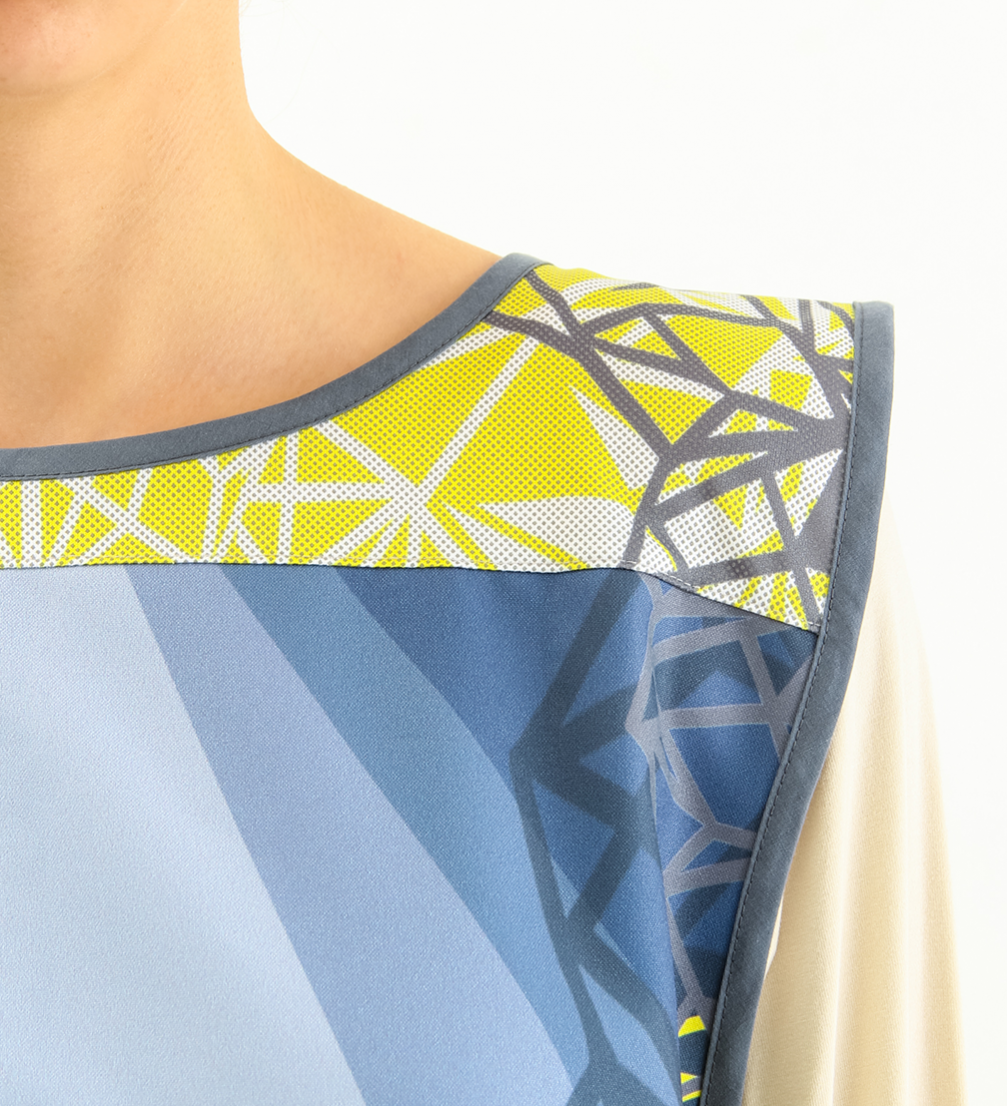 Fashion brand «ZIB*» has created a reflective vest with a bright graphic print to help cyclists and pedestrians improve their visibility and safety during the darker time of the year.
In darkness and in bad weather conditions, pedestrians and cyclists are the least protected traffic participants. To carry a reflector is necessary and compulsory to everyone moving on countryside or city roads, however the statistics of Road Traffic Safety Directorate (CSDD) show that most residents of Latvia don't wear any reflective gear despite the fact that it is available for a low price or even for free. The main reasons for not using reflectors is the lack of tasteful and visually attractive products, or simply ignorance of the importance of being visible on the road.
Therefore the fashion brand «ZIB*» has come up with a solution — a blue and yellow west to be worn over clothing. It looks much better than the standard road workers safety vests, does not flap around in wind and, most importantly, makes its wearer visible at day– and night–time.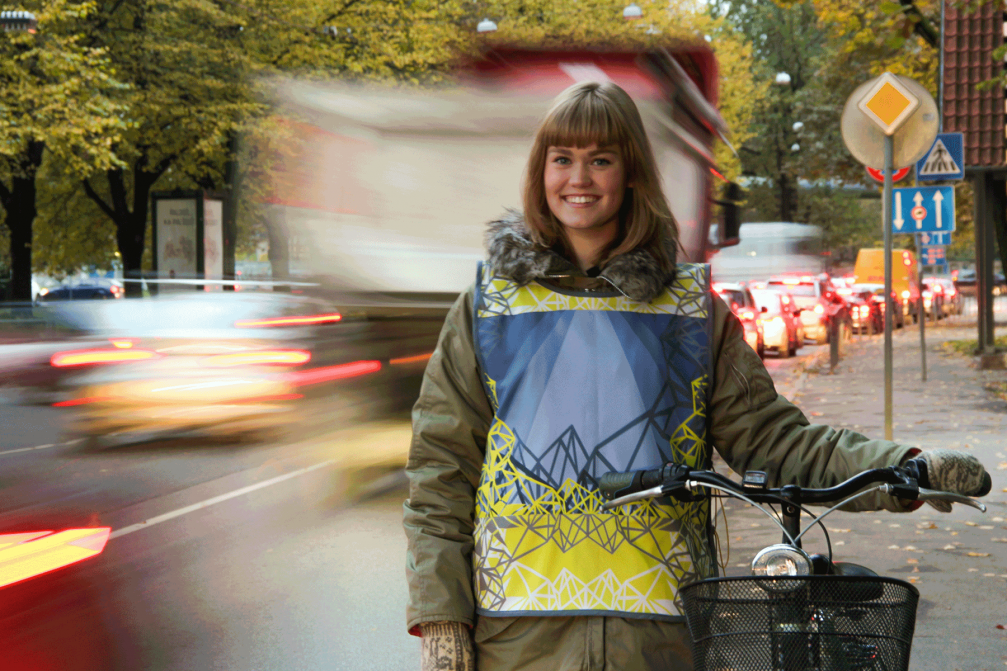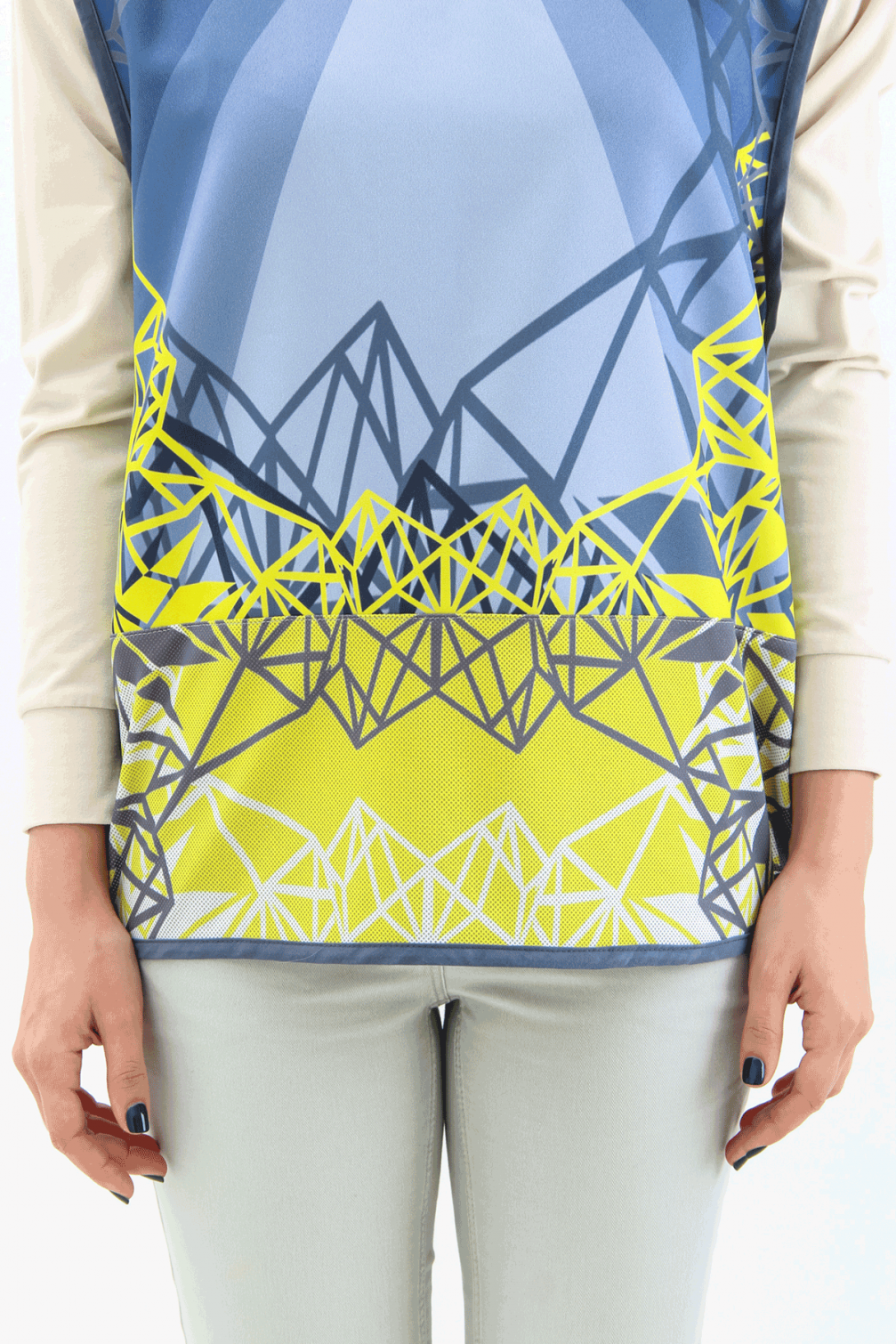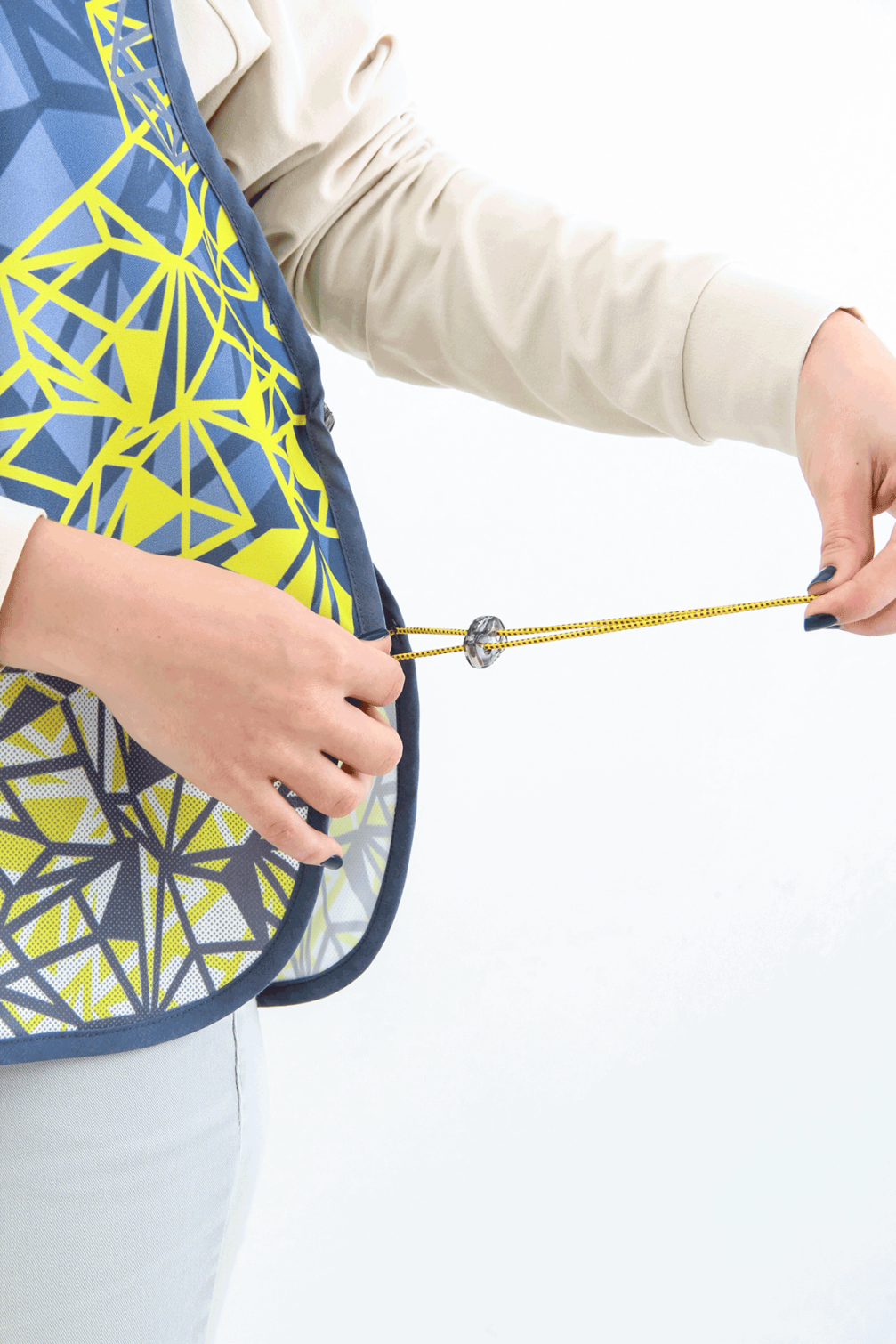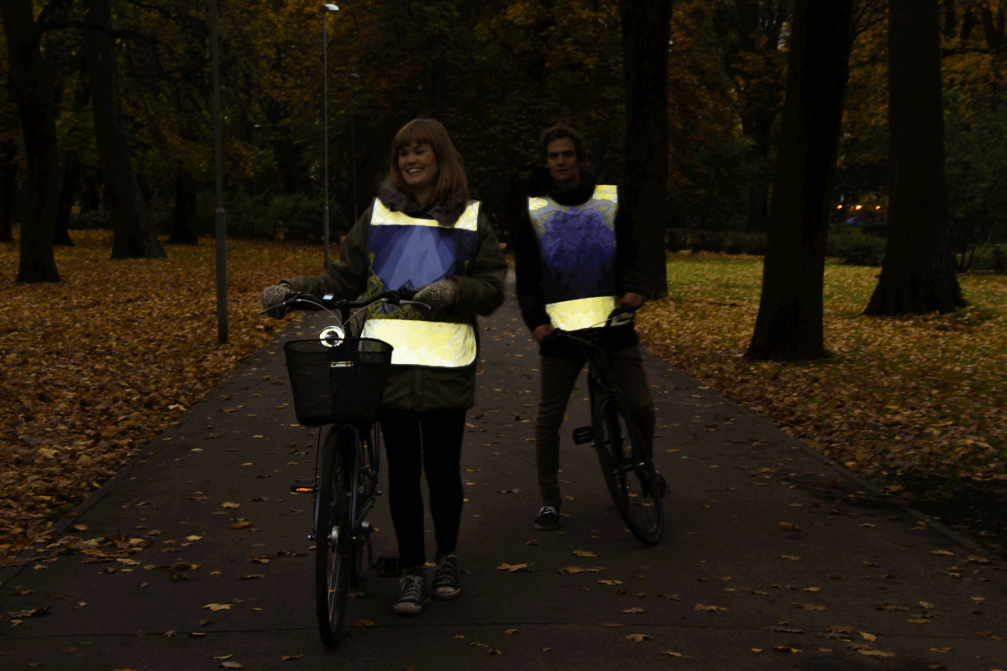 The reflective vest is already the second product by «ZIB*» which has been created to improve the safety of people during the dark hours of the day. More than two years ago the brand debuted with a light–reflective knit collection, consisting of bright hats and gloves for grown–ups and children. The brand considers its mission to promote the use of reflectors in order to decrease the number of road accidents, therefore «ZIB*» has also become a partner of the CSDD campaign «Visible = alive». During the campaign the need for reflective vests and other elements to be worn during the dark time of the day is going to be explained to residents.