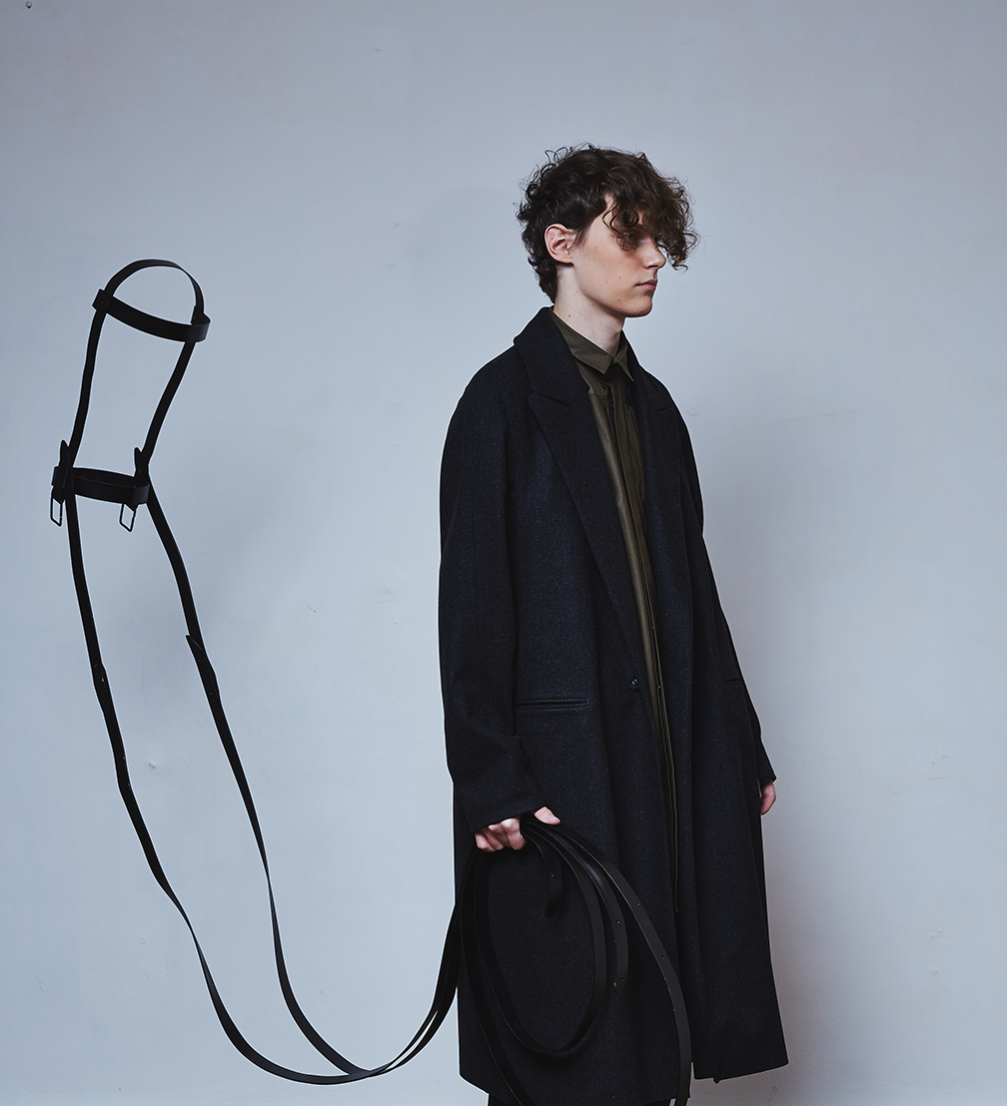 The new autumn–winter 2015/2016 collection «Epizode 5: Gone with the Wind» of the Latvian fashion design duo «Marunrol's» was presented at «Void» showroom during the Paris Men's Fashion Week, which came to a close last weekend. Amid the collection's dark, greyish–green and blue shades subtle pastels can be found as well, and the garment design uncovers layered patches, prints, scratches and lines that interweave with historical motives.
«Epizode 5: Gone with the Wind» tells a story about both the eternal voyage of science into the Universe, and the quests into microscopic depths, fuelled by a desire for new discoveries. With this collection Mārīte Mastiņa–Pēterkopa and Rolands Pēterkops continue the stylistics of the «Rienzi. Triumph and Defeat» opera staging in Riga. The aesthetic inspiration is driven from both the style of North American western and end of 19th century men's uniforms, equestrian uniforms and riding equipment in particular: straps, saddle, bridles, bearing–reins and other riding gear. The collection exudes a surreal atmosphere, which is fixed in a millisecond.
The collection consists of classic–cut shirts with an extended back, wide, cape–like shirts with deep slits, oversized jackets with layered patches and bulky pockets, classic coats and jackets, vests, oversized shorts and trousers. The garments have been tailored using mostly wool and cotton, covered with illustrations in appliqué technique and digitally printed collage prints.