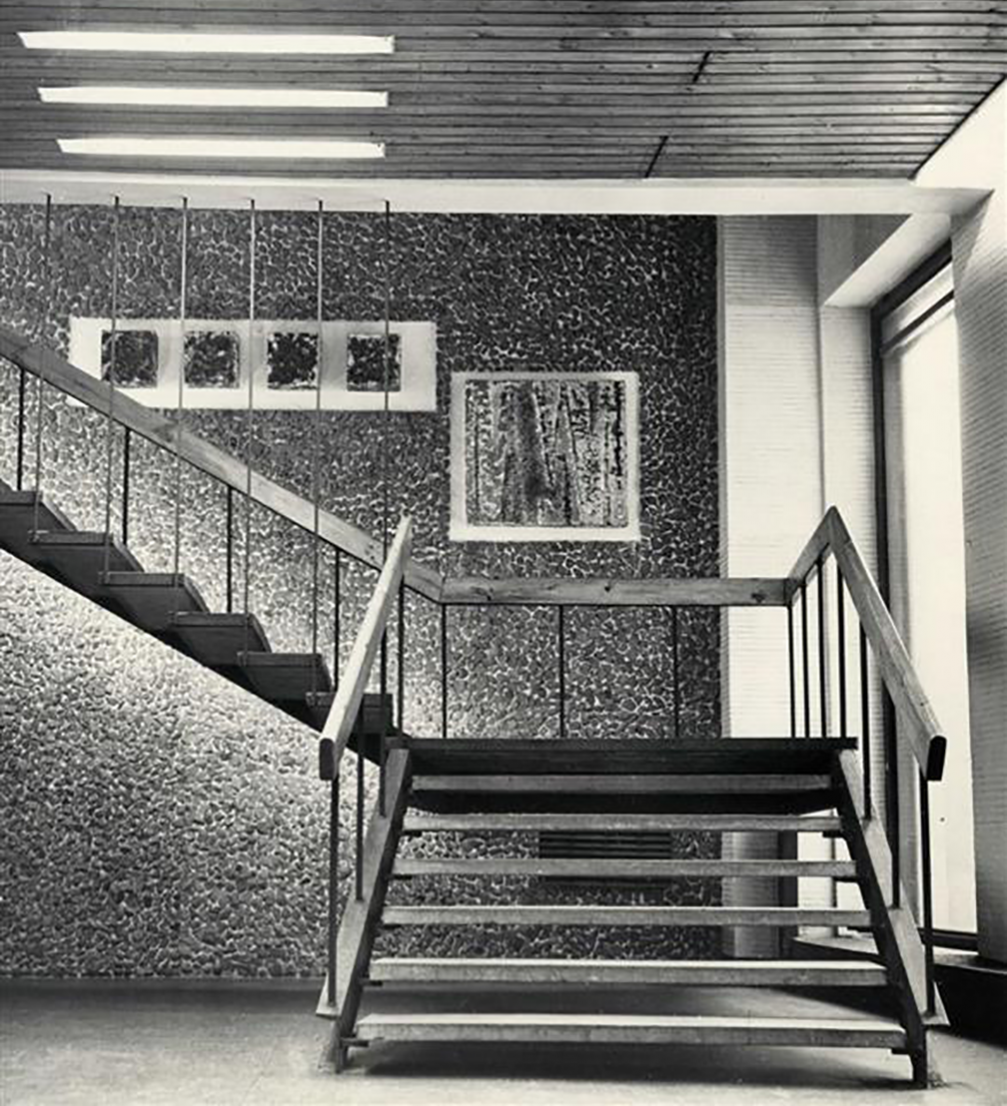 Cinema «Blāzma», 1964. Photo courtesy of Latvian Museum of Arcitecture
Exhibition «Juris Monvīds Skalbergs. Between modernism and postmodernism» is open at the Latvian Museum of Architecture until May 8, marking 20 years of the museum's work and a round anniversary of the architect himself.
The Orthodox cathedral in Riga was closed in 1963 by a resolution of the Council of Ministers of the Latvian SSR to create the House of Science in its premises. The Soviet authority managed to abolish an unwanted cult building, however, ironically the educational and creative function in the building truly developed, while the political propaganda became remote, and the so called café «God's Ear», sheltering the creative bohemia, accumulated processes that silently destroyed the Soviet system from the inside.
Reconstructions of historical buildings gained an ideological character; meanwhile the modernism architecture of west had come to change the old and create a new world, and was unsparing to architectural heritage in all historical centres of Europe. With reconstructions, the Soviet authority frequently achieved the contrary — introduced the ideas of the west.
The Republican House of Science (1964), cinema «Blāzma» (1964), Riga Russian Drama Theatre (1967), café «Allegro» (1960s) became striking evidences of the time, which now in the collective memory have a nature of a folklore — hardy anyone knows that their author was architect Juris Skalbergs (1935). Modernism came as a revolution and in the end met the defeat — all the mentioned objects have been destroyed, despite the fact that nowadays they would deserve to be among the cultural monuments of their time.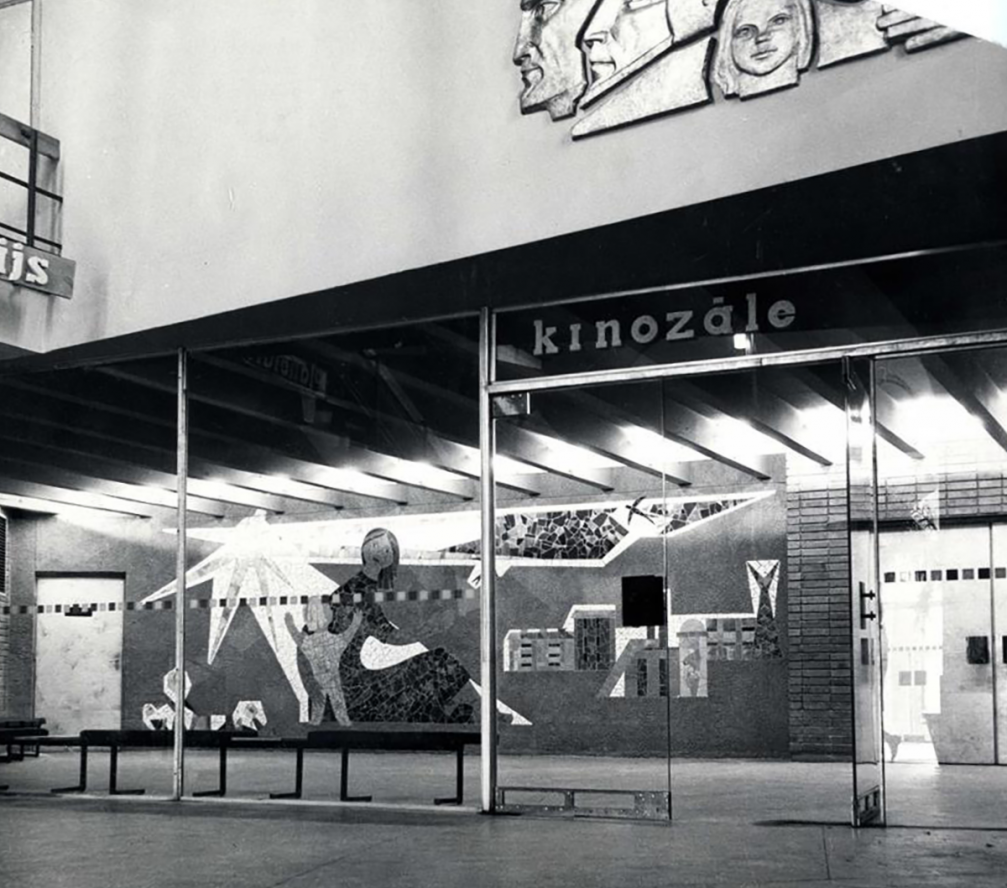 The next era came with new ideas, and Juris Skalbergs realised equally notable postmodernism projects — the building of institute «Agroprojekts» in Riga, Maskavas iela (1979–1988), the technical centre of union «Lauku celtnieks» in Old Riga, Peldu iela (together with Aivars Zavadskis and Pēteris Birulis, 1984–1987), community centre of Lode village (together with Ivars Martinsons, 1988), but the water towers designed by Skalbergs in the 1980s still are the landmarks of the Latvian countryside landscape. The most recent major achievement is the reconstruction of the Culture Palace «Ziemeļblāzma» (2011–2013), and the newly constructed observation tower speaks of the architect's wish to return to the interpretation of modernism ideas into contemporary language of form.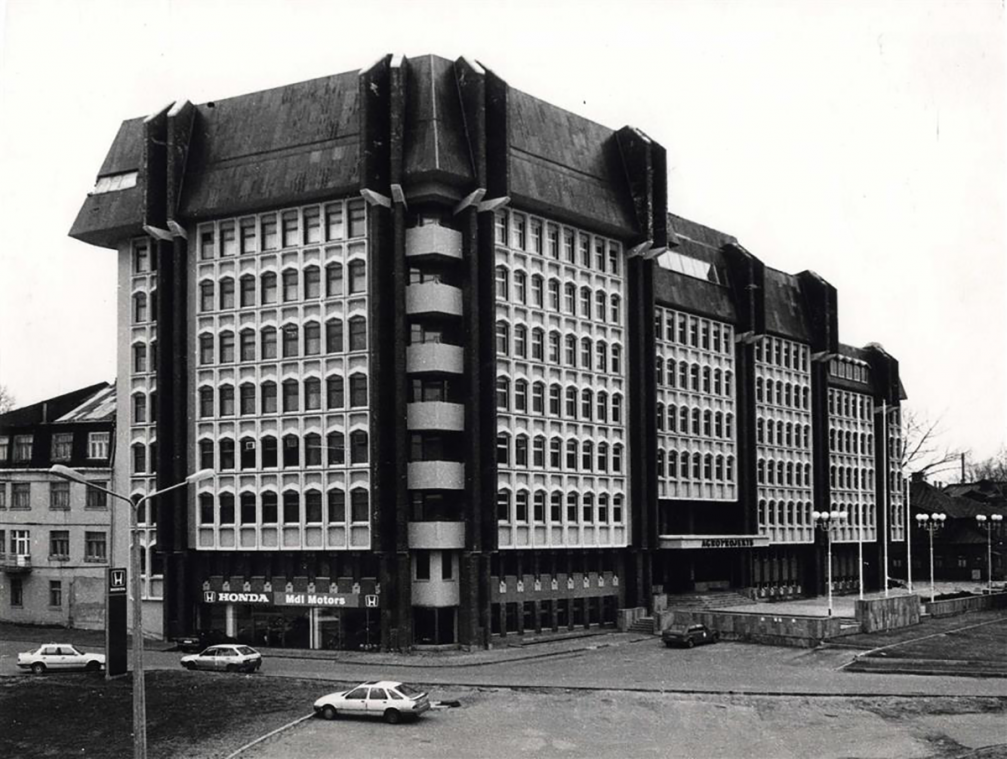 The exhibition and graphic design is by Jekaterina Stakle and Mikus Vanags. The exposition is open until May 8 at the Latvian Museum of Architecture, Mazā Pils iela 19, Riga.