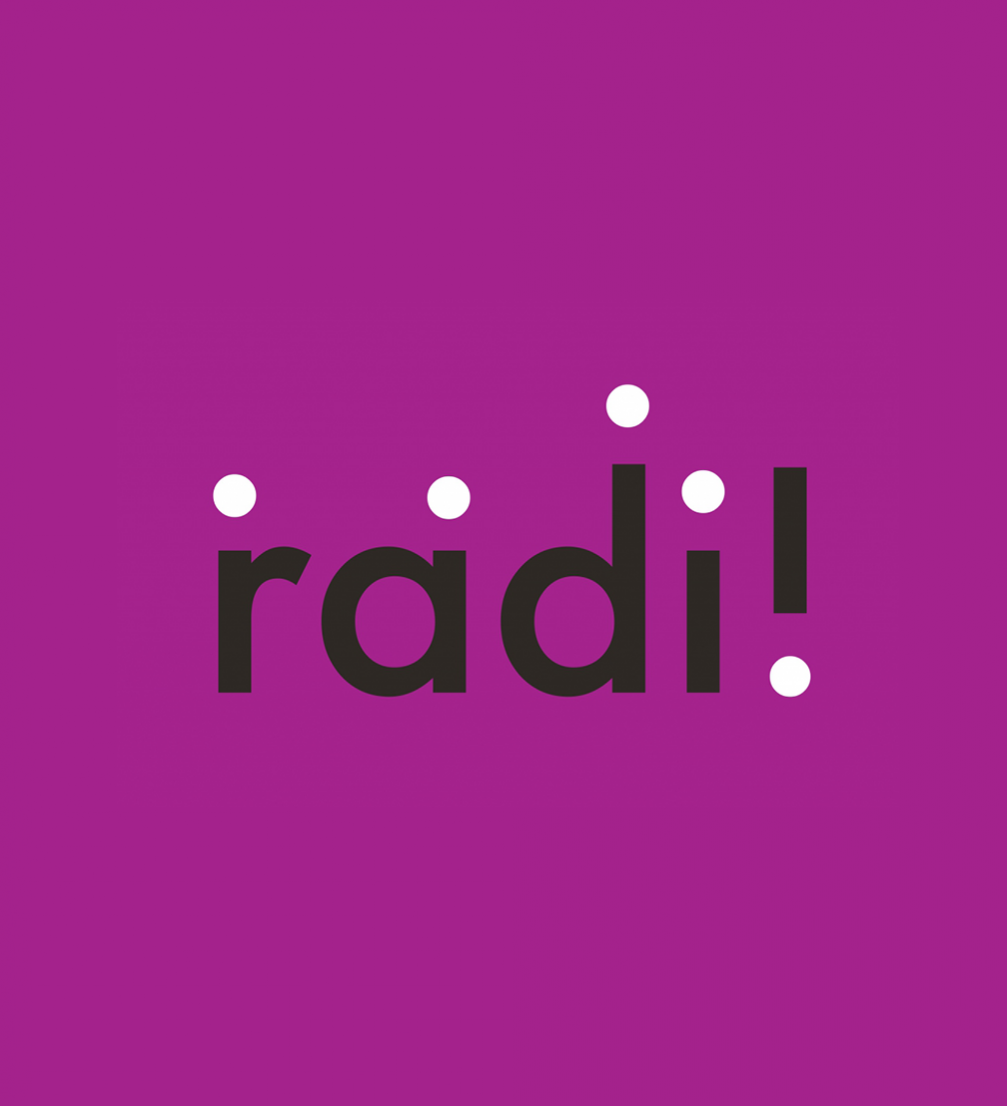 Visual identity of «radi!» by «Matka»
The last days of the Creativity Week «radi!2015» offer an international education forum, a lecture on crossovers and creative co–working spaces by Belgian professor Christine Depuydt, and Interior Design Walk in Riga.
«Schools in the Digital Age»
On March 13 from 9.00 to 16.30, an international education forum «Schools in the Digital Age» will be held to find answers to questions about education in the 21st century and how can technologies be meaningfully integrated in the learning process. The forum will offer talks and discussions by Niel McLean (Great Britain), head of Education department of «e–skills UK», Nikky Smedley (Great Britain), communication manager at «Changing Cultures» and other foreign and local experts.
The forum will take place at the Business school «Turība», Graudu iela 68, Riga. The full programme can be found on «radi!2015» homepage, where an online broadcast will be available as well.
A public lecture by Christine Depuydt
On March 13 from 10.15 to 12.00, the Latvian Academy of Culture, Ludzas iela 24, will host a lecture by Christine Depuydt, a professor at the Economic Department of VIVES University College. In her talk the professor will focus on the subject of crossovers, taking a closer look on the examples of «Buda island» and «Buda factory» — creative co–working spaces for designers, entrepreneurs, students, artists, scientists and active citizens in Kortrijk, Belgium, as well as on the concept of the «Green Light District» project. Currently Christine is carrying out a research on the added value of multidisciplinary cooperation between companies, artists, researchers and scientists. The lecture will be held in English and is open for everyone interested.
Interior Design Walk
For two days, March 13 and 14, Interior Design Walk will take place in Riga, offering to take a closer look at the interior design of 13 different public establishments, enterprises, bars and stores, meet the authors of the projects and hear the story behind the designs. The route of Interior Design Walk includes the mortgage loan division of «ABLV» bank, Elizabetes Park House, «Z–Towers» demo–apartments, Competence Centre «Lielvārds», «Ogilvy PR Latvia» office, publishing house «Rīgas Viļņi», architecture and design studio «Xcelsior», decoration material salon «ViDEA», «Apple» produce store and bar «iBAR», cocktail bar «XIII», shoe salon «Madam Bonbon», «Modernists» store and club, and store of the sweets label «NelleUlla».
More information of the Interior Design Walk and the participating spaces can be found here.