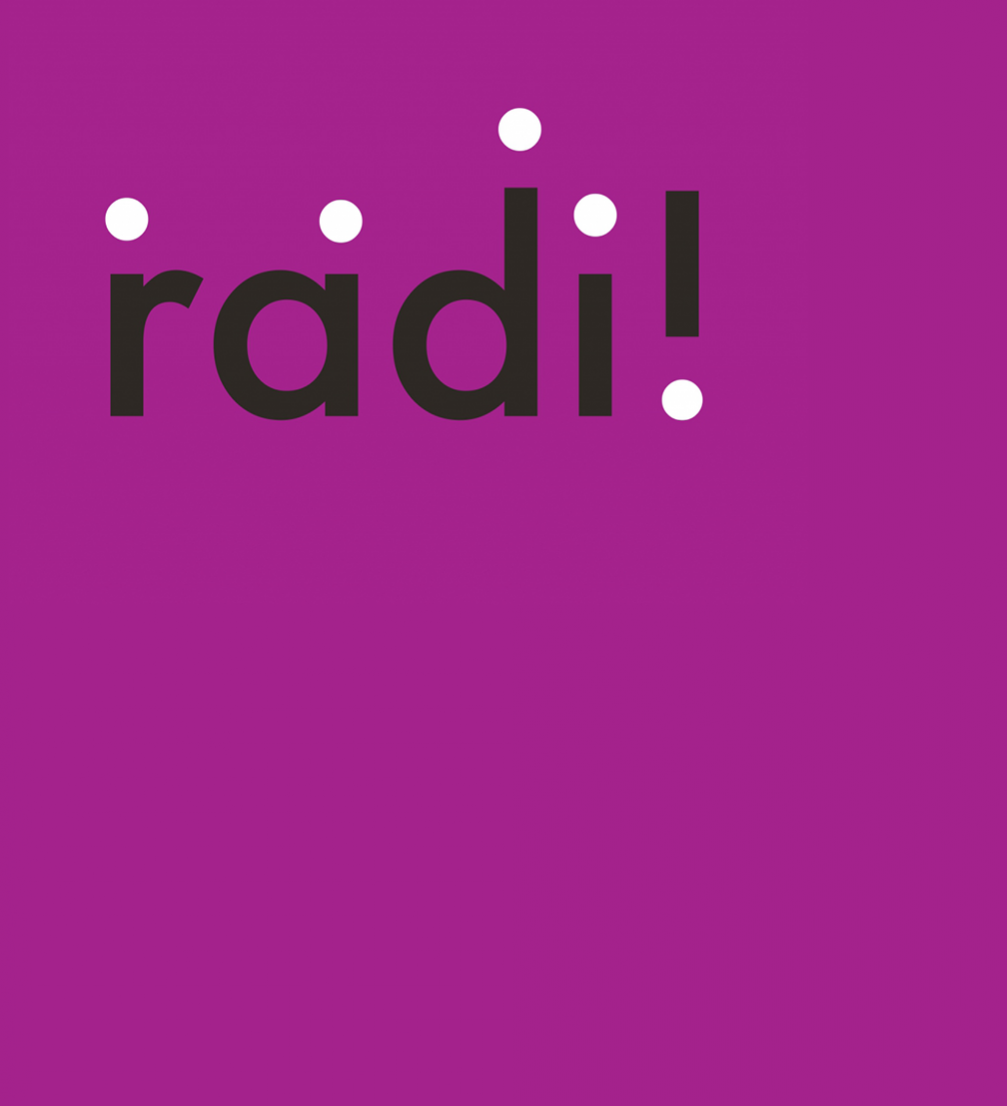 Visual identity of «radi!» by «Matka»
The Creativity Week's «radi!2015» event programme kicks off with a seminar on homelike city environment, as well as a networking event for young and emerging entrepreneurs.
«Moderating Riga's architecture — interiority of public and private places»
Cosiness is a quality that is becoming increasingly demanded outside our homes — at cafés' clubs, creative quarters or the so called «third places», a term coined by urban sociologist Ray Oldenburg. Cosiness is an atmosphere that seemingly can't be created artificially or purchased, it is born only through the social life of a place. It is an atmosphere that we perceive through vision, hearing, smell, touch or, possibly, even taste.
The seminar–debate will look into questions: Is the third place a key to urban cosiness? Who is the strategist of the third place — the government (local or national) or the society? Is the process of creating a «third place» individual? Are the developers operating in the city obliged to create third places, or is this solely an initiative–based process? How can design professionals and planners facilitate the conditions for the third places? Does the city need a strategy for these places? What research is needed for mapping these places in Riga?
The seminar will take place from 13.00 to 18.00 at the Goethe–Institute, Torņa iela 1, Riga, and the attendance can be registered on the homepage of Riga City Architect's Office. The entrance is free of charge, and the event will be interpreted simultaneously in Latvian and English.
Capacity building by night
New Entrepreneurs Center in collaboration with «TechHub Riga» and Danish Culture Institute organises «Capacity building by night» — a speed dating event format for meeting, discussing and sharing information, expertise and experience with other young and emerging entrepreneurs, as well as for finding new colleagues for collaboration projects and business development in the future. A short speech and a story on the «Creative Business Cup» contest and the possibilities it offers will be given by its founder Rasmus Wiinstedt Tscherning.
The event will take place from 18.30 to 21.30 at the «TechHub Riga» premises, Kaļķu iela 12/14, Riga, and will be held in Latvian and English. The attendance has to be registered beforehand, and the programme can be found here.