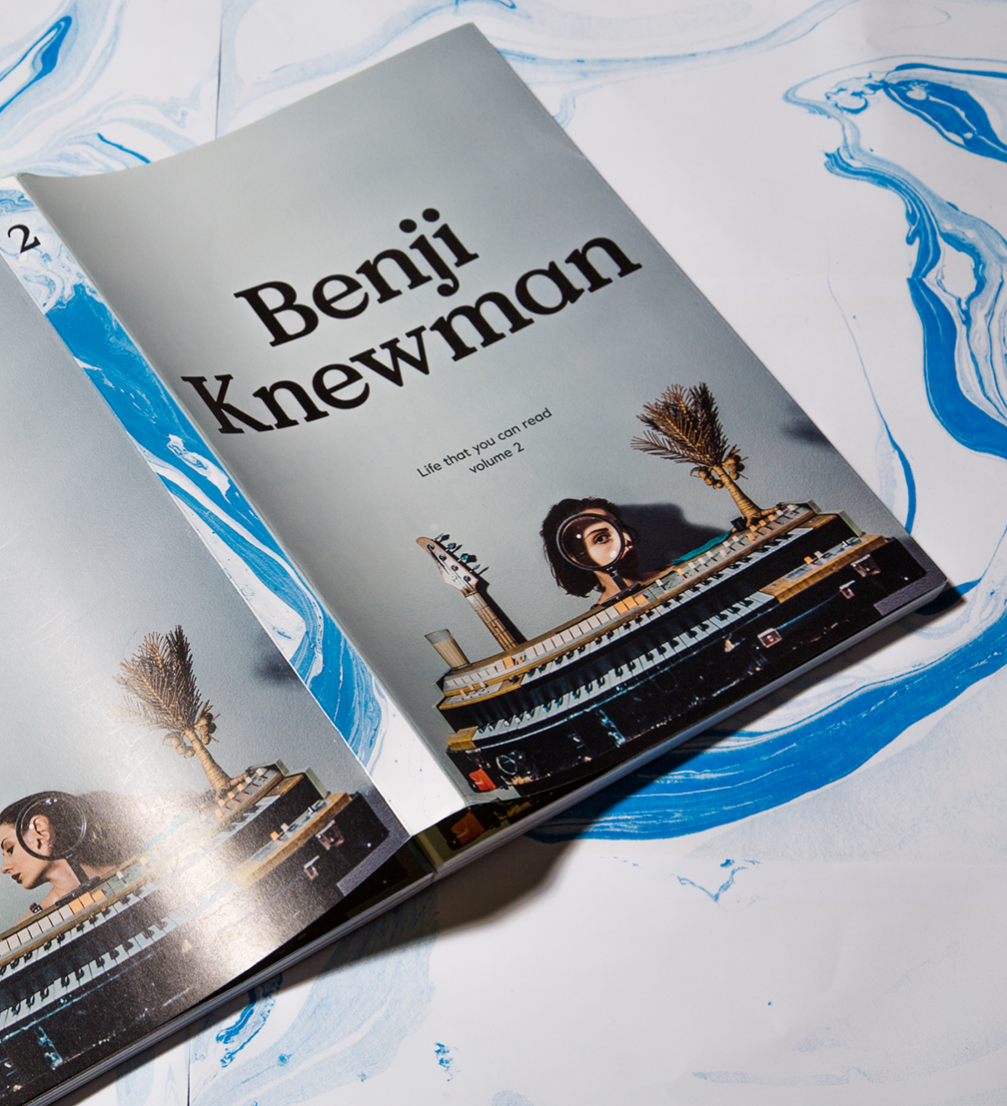 Design by Madara Krieviņa
The second volume of «Benji Knewman», a bookazine created by journalist Agnese Kleina and designer Madara Krieviņa, is out, and it brings new stories about «life that you can read». This issue is about photography, Riga's lost cinemas, and fashion during revolution.
In the second «Benji Knewman» bookazine, photography has become the main theme. The legendary Latvian photographer Gunārs Binde opens up about his relationships with models, shooting nudes behind the iron curtain, and censorship. Landon Nordeman, a photographer for «The New Yorker», is a total opposite — due to his age and origin he doesn't know political censorship and enjoys the attention of 150 thousand followers on Instagram. Meanwhile, Russian writer Oleg Sivun indulges in a philosophical reflection about selfies and which one of us all really is crazy.
«Benji Knewman» continues exploring life in its everyday, sentimental, unforgettable and humane ways. Read about an unusual job offer in Paris, the emotional collection of Ukrainian fashion designer Masha Reva that symbolically references Maidan, thoughts of the British astronomer Steve Fossey about a star he has discovered, and find out why theatre director Vlad Nastavsev doesn't belong neither in Saint Petersburg, nor London, and not even Riga.
«Benji Knewman» bookazine is available in Riga's stores «Paviljons», «Riija», «Modernists», «Manilla», cocktail bar «Mākonis» and gallery «Istaba», as well as online. Shipping within Latvia is free.
The bookazine, published in Riga, is now available in New York, Berlin, Amsterdam, Singapore, and elsewhere in the world. The second issue has an international distributor, and soon the network of retailers will significantly expand.